"If we have data, let us look at data. If all we have are opinions, let's go with mine"
These are the words of Jim Barksdale, erstwhile CEO of Netscape, which beautifully illustrates the importance of informed decision-making using data.
For any organization, hiring the right talent remains the top priority. But, gone are the days when a recruiter skims through each resume while hiring as the number of applicants for any post are increasing day by day. More and more companies are now leveraging what artificial intelligence can offer while screening applicants so that focus could be more on analyzing the strengths of individual candidates. This is an example of how technology and analytics are transforming the field of human resources. To quote an example, Unilever, which used to take approximately 4-6 months in recruiting 800 candidates from 25,000 applicants, digitally transformed their process by collaborating with HireVue. The video interviews introduced subsequently which leveraged data points such as facial expression, body language etc. helped decrease hiring time by 90% as well as save close to £ 1 million annually.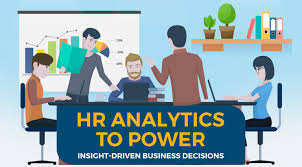 Just like the hiring process, analytics has touched upon all aspects of human resources like leadership, culture, employee performance management, learning and development etc.
Here, let us look at the top trends in HR analytics, or more so in people analytics, that any HR aspirant should be aware of.
Let us start with the example we have discussed so far, the one about making the right decision while hiring someone. There is no doubt about the fact that companies are always on the so-called 'talent-hunt' to determine whom to hire, and who not to hire. For organizations, false positives (the people whom they hired, but ideally shouldn't have) are more grievous than the number of false-negative cases (whom they should have hired, but did not). The reasons are the high cost associated with recruitment, selection, on-boarding, and training (not to mention the fact that firing someone sucks according to experts). But analyzing the historical data on the best and worst hires you have had can help you in making better decisions and thus is the need for recruitment analytics.
Performance Management Analytics
What do you look for, while applying for a job? I am sure career growth is definitely among the top 3 priorities. But traditional performance evaluation based on mere outcome achievement, if not done properly could cost an organization its most promising employees. Companies must reduce the noise while mapping an employee's efforts or talent to the outcomes that she has achieved. Noise usually refers to the contribution of chance, luck, natural human biases or external factors that are outside the control of the said employee in determining her success. Separating these and focusing on the persistent factors such as smart thinking, efforts, talent, skill, etc. lead to better performance assessment and that explains pretty much the importance of analytics in performance management.
Employee Engagement Analytics
Analytics also help in devising strategies to increase employee engagement. Engagement is often seen as the holy grail of HR. HR understands that a satisfied and motivated employee leads to a happy customer and a happy customer leads to more revenue. At Best Buy, the value of a 0.1% increase in employee engagement at a particular store is $100,000. This led Best Buy to hold employee engagement surveys on a quarterly basis as compared to annually.
Importance of Corporate Culture

Now let's ponder upon the importance of corporate culture in shaping success for any organization. The culture of an organization determines the kind of talent it draws towards itself. And as believed normally "If you do not develop your culture, it will develop by itself and you are taking a risk". Once identified, it is also important to endorse it by constant communication and positive reinforcements. But how does the HR keep a track of the kind of culture existing in place? Developing corporate culture analytics is a much reliable data-driven approach that companies are now using to determine the same. Analyzing the macro organizational differences in culture that exists across the organization, identifying and addressing toxic work cultures and operationalizing metrics to determine team dynamics across floors, etc. are ways to do the same.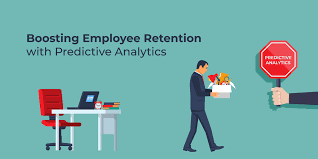 Employee churn analytics is another important domain that has been given a lot of focus, especially given the high costs associated with attrition. Determining factors leading to attrition, using predictive and prescriptive techniques to ascertain expected churn rate or flight risk can help companies in retaining talent as well as reducing costs associated with churn. Companies like Credit Suisse believe that decreasing attrition by even 1% can save up to $ 75 million per year. And so, more and more companies are now beginning to rely on data to determine the ways in which employees 'stickiness' can be improved. Nielsen, the marketing research firm was able to identify employees with higher flight risk and the management offered 40% of them new roles which increased the probability of retaining them by 48%.
HR analytics can also help by calibrating the success that organizations want to achieve with the level of skills or expertise their employees have. This involves working closely with the business development teams and aligning the organization's strategy with that of the HR strategy. Once the gaps are identified depending on the present/future organizational requirements or core competency, effective measures can be taken to bridge the gap. This is called as capability analytics.
Another important way in which companies make great use of data is by discerning patterns among the future leaders and aim to answer questions like which demographic segment makes better managers, what kind of leadership style best suits your business etc. How leadership analytics is carried out are by techniques such as behavioral profiling, leadership assessment and profiling of teams, etc. These provide important cues for HR to implement leadership training and development programs.
In addition to the areas mentioned above, analytics is also used in domains like learning and development, competency acquisition, workforce planning and capacity building etc.
Thus, by building capability to derive actionable insights from Big Data and implementing them to drive business and people outcomes, HR is transforming itself as a strategy enabler for businesses. As budding HR managers, it is imperative that we stay ahead of the curve and develop the competency in people analytics for better and informed decision making.