Prologue
Kozhikode, historically known as the "City of Spices" is famous for its delectable cuisine. Anees Abdul Latif and Roshan Abdul Razaaq, two cousin brothers, who grew up in this beautiful city were always fascinated by the aromas heading from the kitchen. This childhood longing found expression in 2014 when they conceptualised the idea of Sixth Avenue, a vintage Italy themed Indo- Italian fusion cafe and patisserie.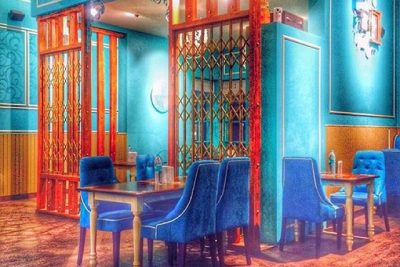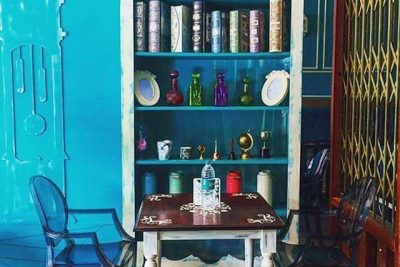 The Beginnings
It took Anees and Roshan over a year to craft the perfect ambience for their restaurant. Being frequent travellers, the duo drew inspiration from multiple sources including restaurants in Dubai and Sharjah. Throughout the construction period, they personally supervised each and every detail. A sense of anticipation grew among the Kozhikode residents as the construction was hidden behind the banners "watch out: something is coming up". Finally, on February 14, 2015, the restaurant was inaugurated. The large French windows, unorthodox antiques and the teal green theme transported the first customers to a surreal vintage Italian world.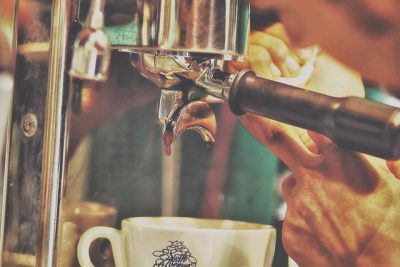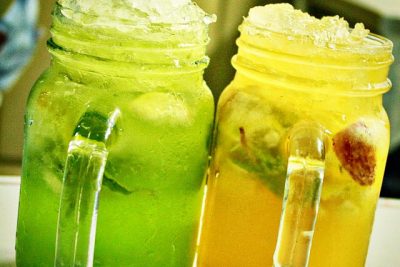 The Secret Recipe
This is the section where Sixth Avenue has left its competition miles behind. With spices and sauces sourced from Dubai and Cochin, Anees is very particular about each ingredient and handcrafts the recipes with his chefs. In a span of two years, the menu has been revised as many as 6 times. The author was privileged to have a sneak preview of the latest addition of Asia Grill Chicken. Texas steakhouse burger, Alfredo pasta and Chicken potpie are some of its signature dishes. Bloody Mary, the immensely popular drink among the IIM Kozhikode junta is based on Anees' secret concoction of spices, pepper and strawberry.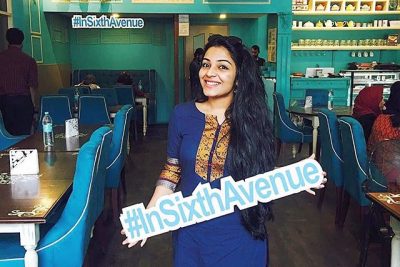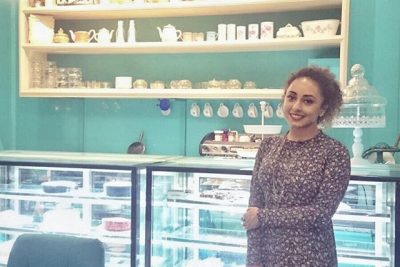 The Clientele
Sixth Avenue is thronged by different kind of customers at different times of the day. The evenings mostly cater to the families while afternoons and late night witness bachelors and college students where they are greeted with peppy English numbers playing inside. Sixth Avenue has also become a must on a celebrity's checklist visiting Kozhikode. Famous Malayali movie stars Kunchacko Boban, Asif Ali, Rajisha Vijayan, Pearle Maaney and Gauthami Nair have already savoured at Sixth Avenue.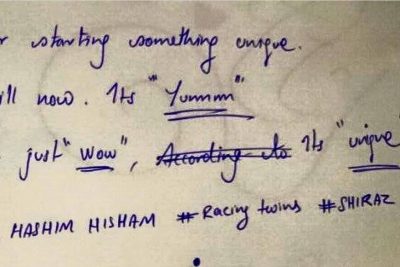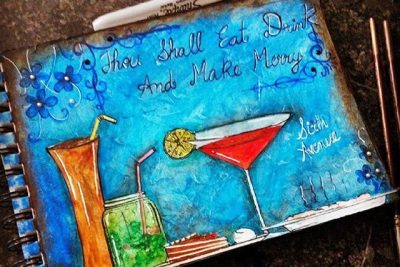 The Fan Following
Sixth Avenue, in a space of less than two years, has generated strong brand recognition. It has more than 6000 followers on Instagram and close to 5000 likes on Facebook. New additions to the menu are announced on social media where customers also post there "#InSixthAvenue" moments. Apart from it, Sixth Avenue enjoys the tremendous word of mouth publicity. Anyone in IIM Kozhikode will vouch for the fact that Sixth Avenue serves the best waffles in the city.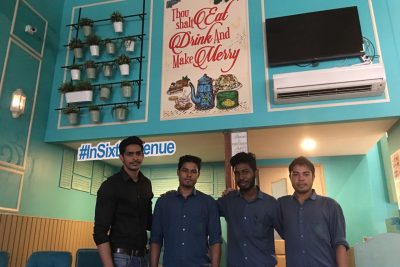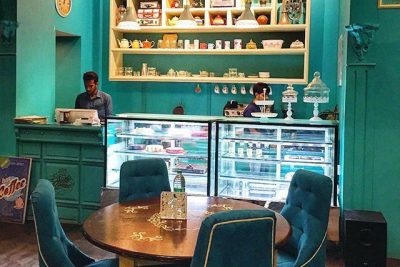 The Sixth Avenue Team
A total staff of 15 runs this place. Most of them are graduate students who work here after their classes. In a world where arms-length employment contracts are becoming the norm, Sixth Avenue is an outlier. It treats its employees as its family and free accommodation & food is provided along with competitive compensation. A system of job rotation is followed where the staff moves from customer service to kitchen assistance and then to billing.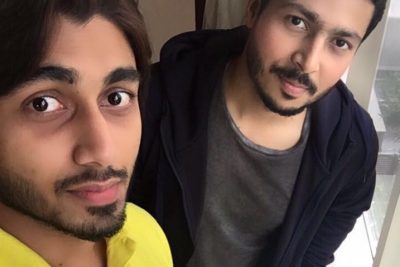 Epilogue
Sixth Avenue, with its relentless passion for Indo-Italian fusion food, has quickly established itself as an epicure's dream. Anees & Roshan are living their childhood fantasy and are aiming for the stars while a second Sixth Avenue is swiftly coming up in Sharjah.
Key Learnings
Follow your passion and you can do wonders in life.
Stay ahead of the competition and be the trendsetter.
Have a strong differentiating factor and social media presence.
The customer is the king and feedback must be valued.
No compromise on quality under any circumstances.
Great team work makes a great business.
As told to Aman Jindal