Winnie Singh – Founder & Executive Director, Maitri
While we are so busy in meeting our career aspirations and climbing the professional ladder, sometimes we forget to look back at our Parents who are getting old and need our support.
"Do not forget your elders and discard them when you think you have no use for them as you owe everything to them" – Winnie Singh, Founder & Executive Director – Maitri.
Winnie Singh is a committed social worker, with over two decades of experience at national and grassroots level in public healthcare, with special emphasis in the area of health, elderly and gender equity. Winnie founded Maitri – a non profit organization committed to Poverty Alleviation, Education and Health. As Executive Director of Maitri, Winnie has taken the organization from a grassroots initiative in NE India to a nationally acclaimed organization fighting for the rights of women and children, health initiatives and poverty and hunger issues.
Winnie graduated in Psychology and Philosophy from Miranda House, Delhi University. Presently she is a PhD scholar in Public Health at Jodhpur National University.
She is a fellow at the Inter-University on Armed Forces and Society – IUSAFS.
Her initiative got featured on Satyamev Jayate, a TV show hosted by Aamir Khan.
Prashant Sinha, PGP candidate and member of Utthan – social sensitivity cell at IIM Indore UAE campus had candid discussion with Winnie Singh about her initiative. Here is the full interview:
1) What does Maitri exactly do?
Maitri is a Developmental NGO committed to identity, respect and dignity to all vulnerable populations. Maitri is engaged with migrant workers in Ranchi and New Delhi in ensuring information and education about citizenship rights, and facilitating access to the Govt schemes. Under the Violence against Women project, Maitri is actively engaged in policy, advocacy, prevention of domestic violence, Promoting happy and healthy families by educating communities about gender sensitisation, recognition of domestic violence and early intervention through workshops, street theatre, IEC material like posters, booklets, etc.
2) Elaborate your journey in establishing Maitri. Any personal experience that led to this decision?
Maitri was dreamt of and made a reality in 2005, while my husband was DG,Assam Rifles in Shillong, Meghalaya. On our visits to various establishments under his command, we came across a strong presence of violence in the uniformed services perpetuated by the men because of masculinity issues, which was giving a rise to not only sexually transmitted infections but also HIV. The risk to the marital home was very high and the extra marital episodes were on the increase due to ignorance and no access to information. And on being diagnosed with disease such as HIV, the men again because of no access to information presumed they were waiting to die and the feeling of helplessness, frustration combined with a feeling of revenge from all women made the communities vulnerable along with his own family.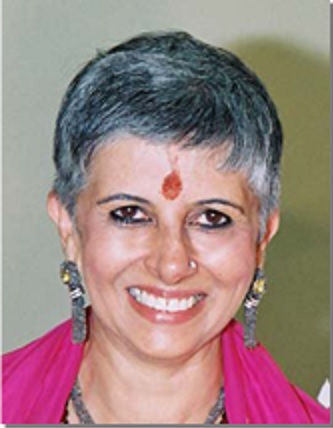 3) Please tell us about your background before starting Maitri.
I was born in a service family, with a very compassionate upbringing where we were encouraged from a young age to share our food and belongings with those who were not so fortunate. Having done my schooling and university education in Delhi, I was married into an army family. I was married to my first husband for 18 years. I started working in the tourism industry post my break up with my first husband. One of the key reasons why I commit myself to working as a support group for uniformed services is because in the uniform, there is no access to information, there are no support groups available, and the women are left to fend for themselves. The contradiction is extremely challenging for the women because army advises you to approach police for solutions and police insists the case belongs to the army.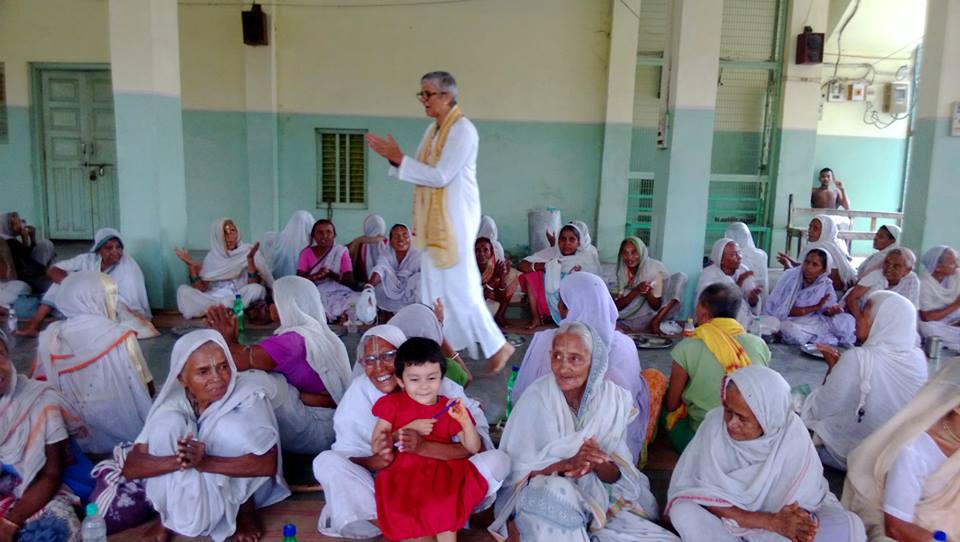 4) Explain the challenges you have faced from inception till date.
Maitri has had to face challenges from funding to trust building with its beneficiaries. Funding remains the biggest challenge till date.
5) Please explain about the mid day meal program and skill development training sessions at your Ashram.
Maitri committed itself to respect and dignity for widow mothers in 2010. After a lot of deliberation, we understood the need to ensure a full stomach to help them move out of the circle of begging and exploitation. Maitri has been feeding approx 500 widows and is in the process of skill development and income generation with partners. Due to paucity of funds, we have to have commitment from other organisation who would do skill training and ensure employment to promote confidence, respect and dignity for the mothers.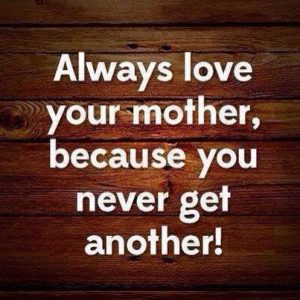 6) How do you generate funds to support your initiative?
We do events for fund raising or apply for grants. Other than that we have individuals who support Maitri in our initiatives. Maitri was chosen after due diligence to be one of the few NGO's to be made beneficiaries for its program with elderly women by Satyamev jayate.
7) Please share with us the role of family in supporting your initiative.
My husband Lt Gen Bhopinder Singh is an extremely compassionate human being. I would not have been able to achieve my dreams without his support. He is extremely appreciative and works with me full time to make a difference to the communities we work with.
8) What are your future plans? Are you planning to expand the Aashram in other parts of country?
Maitri is now in a consolidation phase. We are not going to expand anywhere else but concentrate on ensuring the projects we are engaged with deliver and are success models which could be used as a best practice.
9) How can today's youth and readers especially management students contribute towards your initiative?
Youth is the pillar of tomorrow. They are the leaders of the new age. Students from management schools can engage in a starting a dialogue on the need for respect and dignity for women. They can be instruments of change for cultural and patriarchal mindsets.
10) What is your message to all the readers?
My take home to all would be "Respect Humanity". Be compassionate and take time out to think and help one person who may not be as fortunate. And last but not the least, do not forget your elders and discard them when you think you have no use for them as you owe everything to them.