Student Exchange Programmes in India – A Primer – Top Business schools in India – December 2011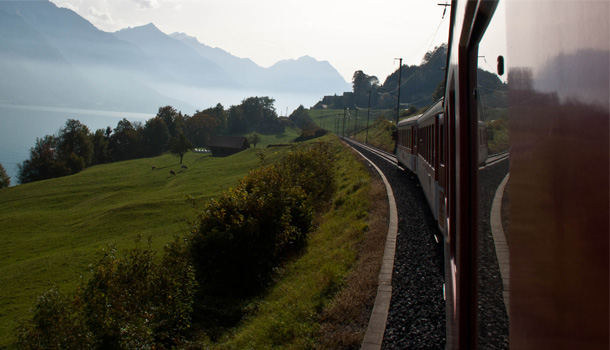 (This report is first in our series of reports on student exchange programmes that we shall release over the next year)
As global events shape our future, top management students from India increasingly want a slice of the global experience. Student Exchange programmes during the second year of your business school offer that window to a world beyond India. A 4 month student exchange programme can turn out to be a life-changing experience in the same way a rural immersion stint can. Different language, culture, attitudes, ways of living and completely different approach to learning can make you uncomfortable as well as make you wonder in amazement.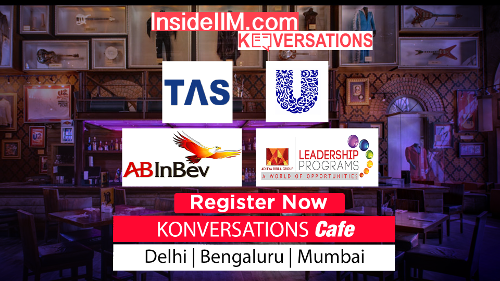 However, very little is spoken about these things outside the confines of a business school campus in India. In a series of reports we now try to delve deep into the various factors that shape the student exchange programmes at top business schools in India.
In our first report, we look at the numbers that add it all up. This will give you a slice of the state of student exchange programmes in top schools in India. As an aspirant who wishes to go to a business school, may want to look at this report if he/she is extremely keen on a global academic experience. It is a primer on student exchange programmes at business schools in India. Only 7 of the business schools that we cover on this website have more than 10 partner universities where full-time exchange options are available. And we have additionally looked at ISB Hyderabad which has arguably the best quality exchange programme options.
Ours is not a rigorous analysis but it is a good start. As terms like 'quality of jobs' has become more important at business schools these days so is the term quality of an exchange programme. We are no experts on universities abroad and hence we have used 3 benchmarks to give some type of perspective on the quality of programmes at each business school. They are the rankings published by 3 of the top media houses globally. We have looked at following rankings given below:
1)     Financial Times – Full Time MBA rankings & Financial Times – Msc. In Management rankings
2)     Economist
We have also looked at the number of options available and the diversity of the options in terms of geography.
Let the data flow! (Click to enlarge the table below)

(Sorted in the increasing order of total number of outgoing exchange seats available)
* IIM Bangalore – additionally outgoing 58 for international collaborative programmes, 46 incoming for the same.
**IIM Bangalore – only shared a partial list of 38 universities. Hence, we could only check the rankings for those.
 *** ISB Hyderabad – Data as per website. Email unanswered.
NA – Not Available
Regional Diversity : You will notice that maximum number of partner universities are in Europe and that is because technically PGDM at IIMs and XLRI are considered equivalent of Msc. in Management and not a MBA degree. For all practical purposes PGDM in an IIM/XLRI/JBIMS  is MBA in India but its a concept difficult to explain abroad. However, we are already seeing a shift here too with IIM A now being featured in the Financial Times Full-Time MBA ranking. Also, IIM A and B now have a sizable number of ivey league MBA schools and other top global MBA schools.
The diagram below shows a global region-wise split of partner universities  (Some of the numbers may not match with numbers in the above table because list of universities submitted to us did not always match with the numbers stated above – both from the same source)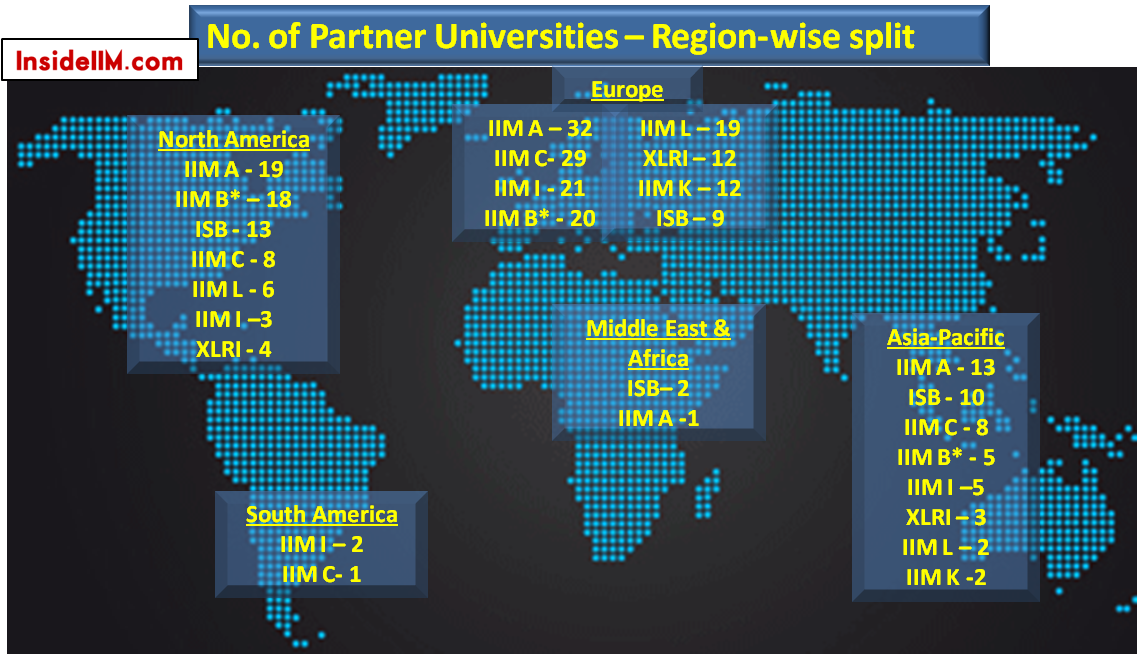 IIM Ahmedabad: The student exchange programme of IIM A is extremely vibrant, and it only reaffirms its iconic status among b-schools in India. The list of exchange partners is remarkable for the sheer number, geographical reach as well as quality of B-schools. There are several options across the world for as many as 100 students in this batch of 380+. The distinguishing feature of IIMA's exchange programme is its partnership with several leading MBA programmes from the USA and Canada. This gives IIMA (among the IIMs we're analyzing) the greatest number of partners in FT Global MBA rankings.
If one can attend 1 term at Columbia Business School at the fees of IIM Ahmedabad and study with that kind of diverse talent from around the globe, all we can say is wow!
Some of the leading names on this list are:-
Columbia Business School, New York
New York University, Stern School of Business, New York
University of Chicago, Graduate School of Business
HEC School of  Management, Paris, France
UCLA Anderson
You can see the full list here : IIM Ahmedabad – List of Partner Universities
IIM Bangalore: Disclaimer: Incomplete data may distort our analysis.
IIMB has 100 outgoing seats for exchange programmes, and additionally 58 seats for 'international collaborative programmes.' This gives IIM B the largest number of exchange partners across the world (100). IIM Bangalore has shared only an indicative list of 41 schools, but the list is one that can easily give IIMA a run for its money.
London Business School is one of the toughest to get into and also one of the world's most expensive programmes. Not that IIM Bangalore is any less, but what would you not give to study a term there in London!
IIMB has got several marquee names from North America and Europe. We just wished IIM B had given us the entire list. It would have made the analysis complete. These include:
Booth School of Business, The University of Chicago, Illinois
The Fuqua School of Business, Duke University, North Carolina
The Johnson School at Cornell University, New York
London Business School, UK
HEC School of Management, Paris, France
You can see the full list here : IIM Bangalore – Partial List of Partner Universities
IIM Calcutta: In terms of the number and quality of partners, we would rate IIM C definitely below A and B, and definitely above the other institutes. It has 46 partner universities and 90 seats for a batch of 400 plus. It has an extensive presence in Europe. This means that if you consider the FT Masters in Management rankings (where the top schools are mostly European), IIMC has practically the same number of top ranked partners as IIM A and B. However, IIMC is not as strong a presence in North America. Some of the top schools on IIMC's list are:-
EM Lyon, France
UCLA Anderson
Olin Business School Washington University
Institute de Empresa, Spain
You can see the full list here : IIM Calcutta – List of Partner Universities
ISB Hyderabad: Our email was not answered by ISB Hyderabad media cell but if you look at the pure quality of the universities it has to be the best in the country. Number of universities is fewer than IIM ABC but almost all the partner universities are full-time MBA and some of the best names in the world lie in that list. Of course, with founding schools being Kellogg and Wharton we expect the exchange programme to be nothing short of spectacular. Number of incoming and outgoing exchange students could not be found. Some of the names in the ISB list are:
The Wharton School, University of Pennsylvania – USA
London Business School, UK
Kellogg School of Management, Northwestern University – USA
Leonard N Stern School of Business, New York University – USA
You can see the full list here : ISB Hyderabad – List of Partner Univeristies
The schools below are in cities which do not yet have a global brand. Ahmedabad, Bangalore, Hyderabad and Kolkata are well-known cities globally and it is easier for foreign students to make a decision to study here due to better access to healthcare, connectivity and overall infrastructure. Also, of course IIMs ABC are much older and the IIMs themselves are brands recognized globally. ISB Hyderabad has been founded with the help of some of the best schools in the world.
IIM Lucknow: A well-balanced programme offering looking at both quality of partner schools and regional distribution. IIM Lucknow has a double degree programme from next year onwards with ESCP-EAP, Paris. This is a great option and we are sure the seat will be intensely fought for.
We just wish IIM Lucknow can send more people considering they have a batch size of over 400+. Considering IIM Lucknow is 25+ yrs old they ought to host more students as well!
Some of the top universities in that list:
ESCP-EAP, Paris, France
University of St.Gallen, Switzerland
ESADE Business school, Spain
National University of Singapore (NUS)
You can see the full list here : IIM Lucknow – List of Partner Universities
IIM Indore: Very robust programme offering purely from a numbers perspective. The b-school has done well in ensuring exchange opportunities are in tandem with the increasing batch size. They have moved quickly to put MOUs in place and are rapidly improving their student exchange programme even in terms of quality. There are some really good European schools in that list. Considering Indore is not a well-known name on a global level yet (Sehwag's 200 might change that!), attracting so many partners and hosting about 30 international students is very impressive.
However, IIM Indore needs to really ramp up its presence in USA where some of the top business schools reside. IIM Indore needs to add a few marquee names to its list which will make some of the seats in the student exchange programme to really fight for. Also, there is no double degree opportunity yet at IIM Indore
Some of the top universities in that list:
EM Lyon ,France
Solvay Brussels School of Economics and Management, Belgium
Aston Business School, UK
Vienna University of Economics and Business, Austria
You can see the full list here : IIM Indore – List of Partner Universities
XLRI Jamshedpur: Considering no passenger airline air connectivity exists to Jamshedpur, it is a massive thing to be able to host close to 30 students. XLRI Jamshedpur has a great legacy and should ramp up its programme in the future. While there is always scope for more, 55 odd students getting an opportunity is a good number for a batch size of about 240. They have only 19 partners but some of them are globally renowned. For e.g. Darden. However, no double degree opportunity.
Some of the top universities in that list are:
Darden School of Business, University of Virginia, USA
EM Lyon, France
ESADE Business school, Spain
Audencia Nantes School of Management, France
You can see the full list here : XLRI Jamshedpur – List of Partner Universities
IIM Kozhikode: IIM K has few partners but many of them are ranked quite well globally. There is no doubt that given the stature of the business school in India they need an overall ramp up. Considering their batch size is over 350+, 10% outbound opportunities are on the lower side. Also, like IIM Indore they need presence in the USA. Currently, they have no partners in the US or UK. No double degree opportunity.
Some of the top universities in that list:
Copenhagen Business School, Denmark
ESCP-Paris
Bocconi University, Italy
European Business School, Germany
You can see the full list here : IIM Kozhikode – List of Partner Universities
Double Degree Programmes:  How about double graduating?! Yes, there are exciting double degree programmes as well where you can be considered a graduate from not only your Indian Business school but also from a top university abroad. Below are few of the options:
IIM Ahmedabad –
1) Ecole Superieure des Sciecnces Economiques et Commerciales, Cedex, France (ESSEC)
2) HEC School of  Management, Paris, France
3) Universita Commerciale Luige Bocconi, Milano, Italy
IIM Calcutta –
1)ESCP, Europe
IIM Lucknow –
1) ESCP, Paris, Europe
Wait for our next report!
We would like to thank the Media Cells and Student Exchange Committees/International Offices of IIM ABCLIK, XLRI Jamshedpur for helping us build this story. We hope to receive continued co-operation from them in the future.
Do you want us to cover something specific about student exchange programmes? Write into us at : editor (at) insideiim (dot) com
You may also like to read :
Costs of a student exchange programme
Student Exchange Dilemma – Should I go for it?
Our facebook page : InsideIIM
Follow us on twitter here : @InsideIIM