It is still hard for me to believe that I just completed my summer internship with Ninjacart as a Satara City Manager. It was one of the very few internships from SBM, NMIMS that gave their interns an opportunity to learn and work 'on the field' during such unprecedented times. This was indeed a very special project for me as I started operations in this city right from scratch under the guidance of my mentor Kunal Bhatia. I still remember, when I was assigned to this city project by Abhinaya, Kunal and I had our first conversation on the night of 17 May with an immediate action plan that included looking for a Micro Distribution Center (MDC), hiring Sales Executives, Operation Executives, Drivers and Labor to get our operations started as quickly as possible. Having no idea from where to start, the hustle began and never stopped until the last minute.
I handled multiple tasks right from Market Research, Sales, Operations work, hiring, managing everyday team conflicts, and at times even voluntarily performing labor work by moving crates and loading-unloading vehicles. My day would start with managing Operations work at 3:00 am and then visiting Local Mandis at 5:30 am for market research related work to understand the pricing, quality, and local demand in order to strategize and drive sales accordingly.
Thereafter I would drive sales from 7:30 am till 8:00 pm to push the numbers to the daily target and address daily customer problems such as delayed delivery, unpicked orders, tracking returns, and other technical issues. Post 9 PM, I would have a discussion with the mentor about the day's performance and then strategize the sales plan for the following day. Initially, it was difficult to manage so many responsibilities but later on, this was a 'new normal' for me and I actually started enjoying the hustle.
I believe the best things about Ninjacart are its seamless and robust technology, flat organizational structure, and flexibility for managing your own team and city, which further motivates you to strive even harder and work outside your comfort zone.
With its additional perks of no written working time, no dress code, partying together, and freedom to call anyone at any time during the day, I experienced a start-up culture in its entirety while working at Ninjacart. I would highly recommend Ninjacart for anyone who wishes to be an entrepreneur or wants to experience a pure startup work environment while enjoying daily hustles as I did.
In this Summer internship, the biggest management learning takeaway for me on leadership and managing team is 'As a leader, the most valuable gift you can give your team is the belief that they too can become you'. And that's what I did to form a cohesive team in such a short span.
I would also take this opportunity to thank Ben Mathew, Abhinaya, Ron Sahu, Ganesh Kadam, and my team for their constant guidance and support.
I would also like to thank my fellow interns Aditya Gudihal and Khush Singvi for the team spirit they showed, for constant encouragement in spite of never having met in person.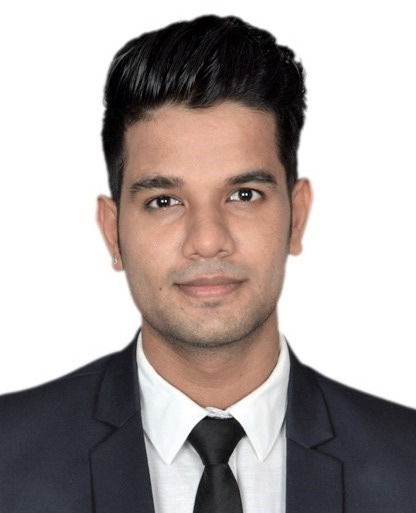 MBA, Class of 2021
SBM, NMIMS Mumbai