I have noticed people in newer/ less-known colleges (and sometimes, surprisingly, from older, well-known colleges) use different rankings to drive home 'superiority' of their own colleges.
Now while I understand that in some cases a thought process goes in to tout the rankings, but for the average aspirant on the receiving end (especially the ones who are starting their MBA journey and have minimal info)
Take Your Career To The Next Level. Ask Our Experts Anything. We Will Respond Within 48 Hours.
There is no clarity on which ranking to believe and why different rankings have colleges at different ranks. So I thought that the obvious fact should be pointed out that EACH RANKING HAS ITS OWN METHODOLOGY and anyone sitting and touting a particular ranking is misinformed.
To give an example:
Let's say there is a School A that ranks its students based on how frequently they come to school, a School B that ranks its students based on how well they perform in sports and a School C that ranks its students on based on their behaviour and School D ranks its students on basis of their exams. So if the parents of School A topper start fighting/bragging with parents of School B topper, that their child is the best, isn't that stupid?
And for those who were wondering what methodologies are used by the different rankings I tried to round up the 4 most commonly touted B-school rankings besides InsideIIM, so that YOU can decide which ranking (or which specific parameter of a ranking) is best suited to whatever it is you are seeking to gain out of a B-school:

30% weightage -Teaching Learning & Resources. Focuses on faculty-student ratio, number of faculty with PhDs, average expenditure per student and overall student strength (meaning higher the intake the more points you get)
30% weightage- Research & Professional Practice. Focuses on the number of publications by faculty, the number of citations their publications got, and amount earned by the institute from executive programs and consulting services by profs
20% weightage- Graduation Outcome. Focuses on median placement figure, number of students who went for higher studies number of students who got placed and how many students completed degree on time
10% weightage - Outreach and Inclusivity. Focuses on the number of women students, SC/ST/OBC students, EWS students and facilities for PWD students
10% weightage - Perception I'll let their document do the talking-
"This is to be done through a survey conducted over a large category of Employers, Professionals from Reputed Organizations and a large category of academics to ascertain their preference for graduates of different institutions. A comprehensive list will be prepared taking into account various sectors, regions, etc. Lists to be updated periodically"
Basically a perception survey but no idea what weightages they have given to people from different sectors or regions.
2) Business Today Rankings-
Link to methodology: BT Methodology (please note this link is for the 2018 ranking but it is the only detailed one I could find and gives a good insight into the ranking weightages)
25% weightage to Placement Performance- The average salary, percentage of people placed etc.
15% weightage to Selection Process and Governance- Covers the difficulty of the admission process, number of people who apply there and the quality of governance of the B-school
20% weightage to the future orientation of the B-school- Covers the future-facing policies and preparation of B-school for dealing with expected market changes
15% weightage to the living experience of the B-school
25% weightage to the learning experience of the B-school
3) Economic Times Rankings-
Quoting directly from the website-
"The Functional Heads (for IT/HR/Finance/Marketing/Production) of companies, listed in the ET 500 list were asked to rank the Business-schools in order of their preference for recruitment, taking factors like readiness for corporate life, technical knowledge, professionalism etc., into consideration. The total of 253 responses across the 5 functional areas with 31 IT Heads, 38 Finance Heads, 97 HR Heads, 34 Production Heads and 52 Manufacturing Heads was achieved. The result is the below B-School Rankings."
I couldn't find a combined ranking for them since they provide two articles one detailing rankings for public institutions ( Outlook Public Ranking ) and one detailing rankings for private institutions ( Outlook Private Ranking )
But since their methodology for rankings for both types of B-schools is the same (Outlook Methodology ) you can use the total score for all colleges to making a combined ranking.
20% weightage to Faculty-Student Ratio -the ratio of full-time faculty to full-time students
20% weightage to research - No of publications by faculty and number of citations
20% weightage to employability - Placement percentage and the median salary
20% weightage to Faculty Quality - Faculty Quality and corporate exposure
20% weightage to Inclusivity & Diversity - Regional & Gender diversity
To alumns always tooting their own horn- Please avoid overcompensating for what you lack in certain areas, by thrusting information down throats of aspirants. Present facts, always. Thrusting your own colleges down the throats of people only shows how insecure you are and does not behove well on your alma mater.
To future aspirants out there- Please do your research when finalising your own colleges. YOU are responsible for YOUR future and choices. ATB !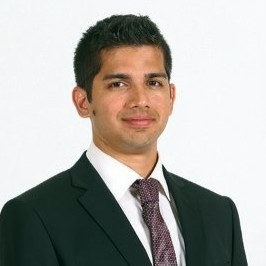 Achyut Gupta is an alumni of XLRI Jamshedpur. He is a MENSA member and has won multiple case competitions during his time at XLRI. He is currently an HRBP at Splashlearn. Achyut is particularly good at VARC section of CAT and has score 99.8 in CAT 2015. He also boasts of a VERBAL score of 42 in GMAT with an overall of 750. He is a passionate educator and delivers VARC lessons on Unacademy.