E-Commerce poster boys – Flipkart, Snapdeal & Amazon created a platform for connecting sellers, offering fresh stock, with buyers. Over time it has lead to creation of a new market place for selling used products. OLX, Quikr cater to this market. These 2 market places feed on each other. The 1st sells fresh stock while the 2nd take it out making room for the 1st to step in again. This cycle is self perpetuating.
A new business model – Re-commerce may threaten these business models.

Pure Re-com seeks to be a market place for 2nd hand products. It involves buying back used items directly from buyer, refurbishing them & selling it to new customers at deep discount backed with a guarantee. This business model brings product categories & brands with in reach of many more people - iPhone, iPad are desirable but unaffordable to majority. Re-Com makes it affordable to many more people!

In India, ReGlobe, Budli, Valuecart are some of the players populating this market. They have adopted the pure Re-Com concept to suit local conditions by providing value added service :

1) Price discovery for both buyer & seller – A smart algorithm helps the potential buyer / seller to determine what price to sell / pay based on multiple variables – market demand, age, wear & tear of the product.

2) Some re-com companies also offer guarantee when products meet their specifications.

But the major concern for Re-com companies is sourcing of 2nd hand products form individual sellers & logistics. Now they have identified a gold mine for sourcing 2nd hand products – returns of E- commerce companies. These companies have returns from customers who buy the product & are not satisfied with it & return it – termed as reverse logistics. This ranges from 15 – 30 %. To place this in perspective, an FMCG company has reverse logistic in the range of 0.5 – 1.5 %. It is a time bomb waiting to explode for e commerce companies. And re-com companies are coming to their aid – they pick up the returns from one central location, refurbish it & sell it at steep discount!

Re-com has a strong Triple Color Bottom Line indelibly intertwined in its business model -
Black – for economic profit;
Green for environment (it recycles waste in an efficient way!) &
White for supporting community – bringing categories & brands with in the reach of many more people.

How do you feel about Re Commerce? Does it have a future?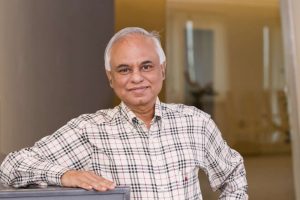 In this series, Rajesh Srivastava, Business Strategist and Visiting Faculty at IIM Indore gives you a regular dose of strategy case studies to help you think and keep you one step ahead as a professional as compared to your peers. Rajesh is an alumnus of IIM Bangalore and IIT Kanpur and has over 2 decades of experience in the FMCG industry. All previous Strategy with RS posts can be found here