With the summer placement season just around the corner (with some colleges having completed the process already) talking about how power of positivity can work wonders, is of relevance. Amidst the multitude of pre-placement presentations, innumerable lengthy forms to be filled & the general clutter that almost engulfs the entire batch, even the most experienced of students find themselves lost & helpless at times.
Today, we live in a world where the absolute definitions of satisfaction & happiness have no meaning. We always compare ourselves with others in terms of whether or not are we better off than them. However, what we fail to understand is that this precisely is the root-cause of most of the distress that we feel in life.
Take Your Career To The Next Level. Ask Our Experts Anything. We Will Respond Within 48 Hours.
In such a scenario, one of the very effective weapons that can help us combat or at least minify the tension and the ensuing suffering, is the power of our own expectations.
As someone has rightly said, competition definitely brings the best in products, but unfortunately ends up bringing out the worst in some people. As we know, according to the phenomenon of self-fulfilling prophecy, a positive prediction, sooner or later, directly or indirectly, causes itself to become true due to positive feedback between belief and behaviour. You are what you believe you are. Expect the best of yourself and work untiringly hard towards achieving it. As Norman Vincent Peale says if you paint in your mind a picture of bright and happy expectations, you put yourself into a condition condusive to your goal.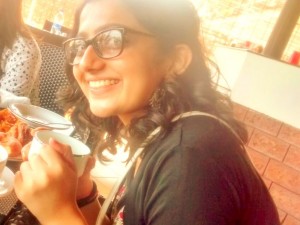 An Upantya Visharad in Hidustani Sangeet and in Bharatnatyam, Venu has been the epitome of versatility and consistency throughout school and college life. An EC engineer, she was a member of AIESEC & NU Tech where she managed various activities. She is a big Sheldon Cooper fan, loves micro blogging and working for stray animal welfare. She is currently a management student at IIM Kozhikode (Class of 2015).
Twitter handle – @foodasaur