India's biggest B-school festival, Unmaad, is the annual cultural fest of IIM Bangalore and is now at its 22nd edition. Unmaad has seen various themes in each passing year and this year's theme is an all-time favourite- "The Box Office Edition".
It brings a lot of stories in our lives, characters who inspire us or touch our lives in multitudinous ways. Unmaad'20 will give you a chance to figure out what character you are or would ever want to be. Here are some glimpses on why you should tune into the Box Office Edition this year:
1. Pronite: Memsmerised by Rock On's concert or the final show of Bohemian Rapsody?
This is your lucky time to experience such nights of music, masti, and even comedy! Pronite with Amit Trivedi with Comedy by Nishant Suri is a once in a lifetime opportunity to catch the National Award-winning music director live in action, with an opening act by Amazon's Comic-staan Winner Nishant Suri, on the 2nd of February 2020!
Take Your Career To The Next Level. Ask Our Experts Anything. We Will Respond Within 48 Hours.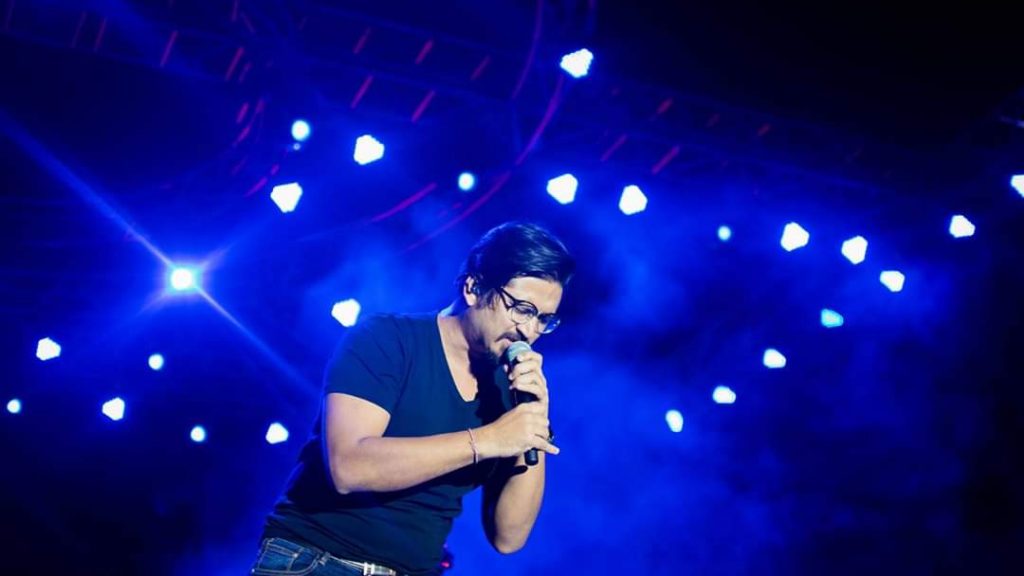 2. Euphoria in the House:
Maeri and Aana Meri Gali have been household favourites since the 90s, and now you get to relive the nostalgia with Euphoria, Live on the 31st of January, here in IIM Bangalore.
3. World Cultural Fiesta: A fan of Alice in Wonderland?
With international artists here to stun you with spell-binding fireworks, puppet shows, band, and guitar performances- catch the third edition of World Cultural Fiesta this time with artists travelling from all over the world- Spain, Italy, US, and Ireland- go global with our cultural melange!
4. Panel discussions: To the powerhouse of this generation, bloggers, vloggers and more.
"Engaging the digital media world" – with the likes of film-critic and editor Anupama Chopra, vlogger Sejal Kumar, casting director Mukesh Chhabra, Andre Jaime Borger- content curator at Buzzfeed- you will get to see the First Edition of a live panel discussion with the who's who of media- and experience different shades of Box-Office!
5. Dance events to enthral you: Twist it like Moose or Move it like Suru!
With over 5 dance events and 500+ applicants, this is your place to either pop it and lock it or just be the amazed audience! This time our dance events will spark the hidden talent in you – be it Genesis (Theme-based choreography), Footloose (Freestyle group dance), and Just Duet (Duet Dance competition)- a plethora of talent will unleash!
6. Musical entourage: Inspired by Arohi Shirke or just mesmerised by Pitch Perfect's cup song?
From vocals to instrumentals, or a combination of both, Unmaad has a host of competitions to evoke the music patron in you- be it the flagship B-School of Rock or Voice of Unmaad- where you will see talent springing from every nook and corner of the country to amaze you!
7. Food village: for the food craving souls like Lunchbox's Sajan or a cooking master like Ratatouille
There is always room for food and much more for the foodies, the exotic food village brings delicacies from all over the world under one roof- from chatpata desi snacks to international cuisines- we have it all for you!
8. Dramatics: A Tamasha-filled Ved or just a dramatic Riggan Thomson:
Come and pretend you don't like it here, let's see how far you can act it out? If this theme belongs to anyone, it has to be you. From Curtain Call- (Stage Play), Nukkad Natak (Stage Play), to Soliloquoy (Mono-Acting)- we have a platter of dramatic events in store for all of you!
9. Haute Couture: Devil wears Prada or Fashion Ka Hai Ye Jalwa, bringing out the fashionista in you!
Haute Couture- the flagship Fashion show in Unmaad, is giving the fashion police a hard time with its fashion statements! There is no better place to spot the fashionistas, if not in these 3 days, right here in Unmaad'2020!
So, hope you are finally excited to be there at Unmaad'20!
So, this Unmaad' 20 - Resonate, Relate, Ring in to Unmaad, Repeat