This sector represents the future of work. Some of the most cutting edge work in the world is done by these companies. They are also increasingly becoming the most sought after companies replacing Banks, FMCG and Consulting firms in the dream company list.
In part 10 of the Recruitment Survey results we check which Technology, Telecom and Analytics recruiters are the most sought after among 2 respondent categories : 1) Aspirants & 1st Year MBA Students on Campus 2) The 2nd Year or Graduating Students. We did not have enough respondents from alumni who are working in this sector to come out with a ranking for the Alumni category.
(You can find the previous 8 parts in this series here which cover Marketing, Banking and General Management Lists, other important stats around expected salaries, preferred work cities, Cost of a MBA etc.)
It's time to reveal our findings. This is year 5 of our Recruitment Survey and Recruiter Rankings. The only platform that provides insight into what students and management professionals think. We look at their aspirations and motivations. We also come out with lists of the most desired recruiters across top business school campuses in India. These findings are based on surveying over 1200 students who answered over 25 questions in our questionnaire.
Current Students - Graduating Class of 2017
The interesting addition to the list is Reliance Jio. Most notable omission is Flipkart because of the events of the year gone by. All the top technology companies from the valley are the most desired and their Indian counterparts (if any) are not. Bigbasket.com is a big surprise. Yahoo, Cognizant and eBay have slipped out of the top 10.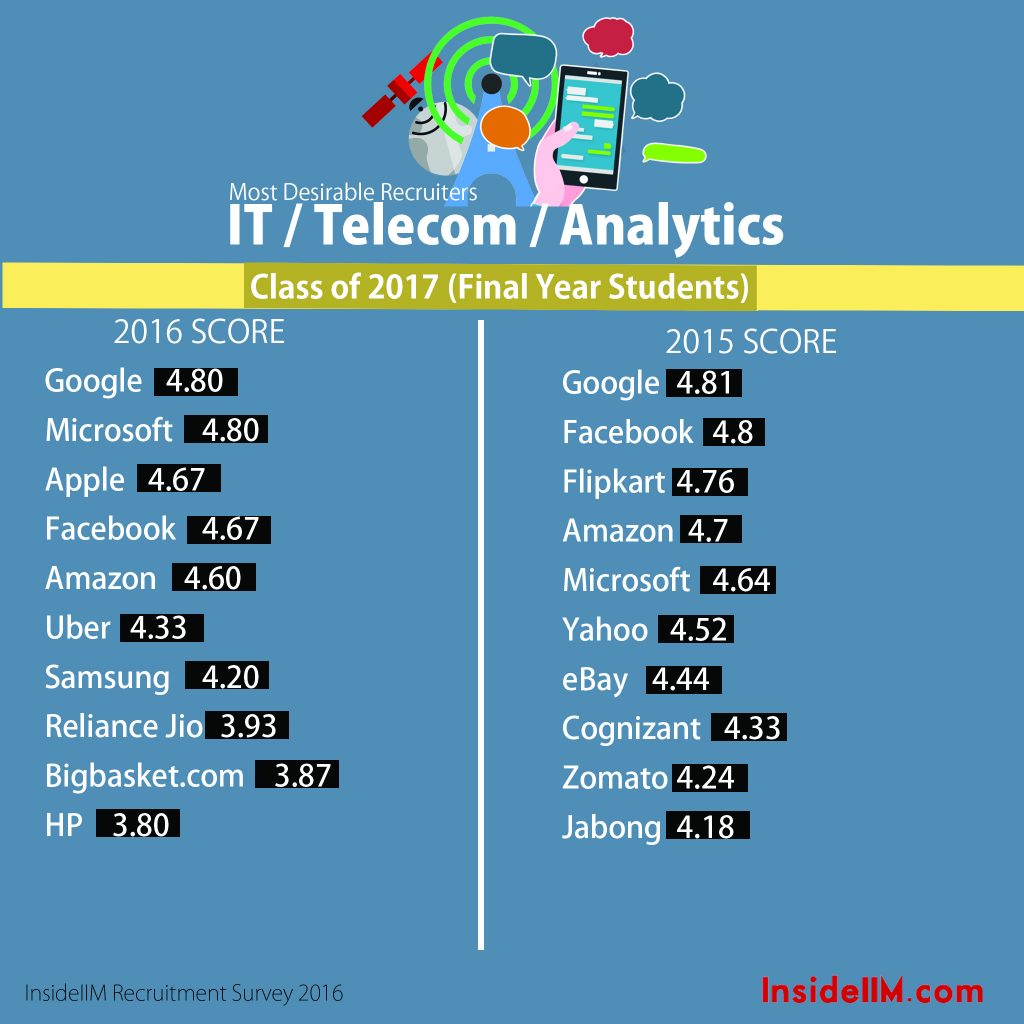 Aspirants & First Year Students (Class of 2018)
We see Reliance Jio popping up here too for the first time. Flipkart slips in this list but still is in the top 10. Airtel enters the list. It is fascinating how Google tops the list among both groups of respondents and in both the last two years despite the existence of companies like Apple, Facebook, Amazon in the mix. Clearly, Google has created a perception which makes it an employer of choice. Jabong (acquired by Flipkart), Snapdeal and Yahoo have all disappeared from the list.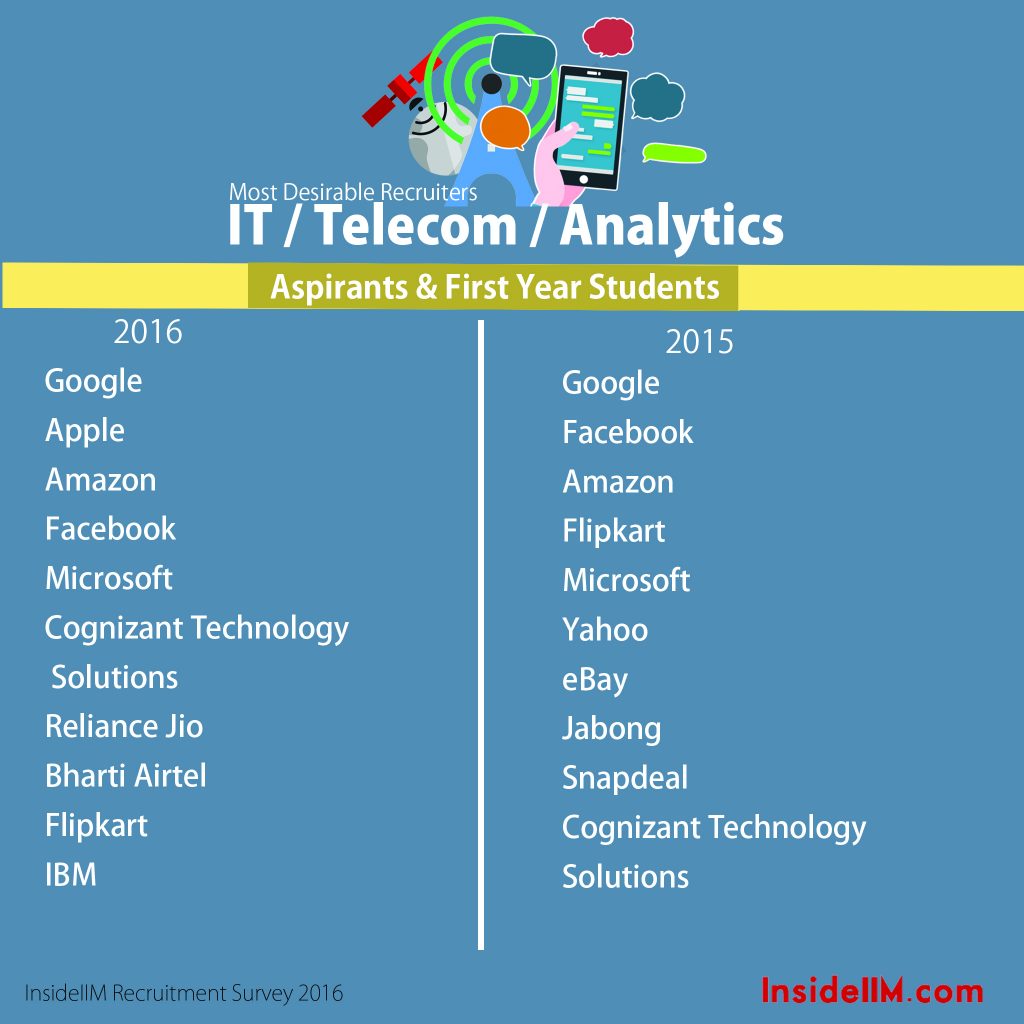 It must be noted that number of students recruited by these companies is far higher in the undergraduate schools (mostly engineering) as compared to the number hired from Business Schools. This context is important while looking at results but more than 75% of MBA students in Top schools in India are engineers and hence exposure to this sector is far more as compared to other sectors that recruit from MBA schools.