Through the EVOLVE SERIES, we, the Media Committee, Indian Institute of Foreign Trade, strive to exhibit what it takes to excel at the rich internship roles offered by IIFT. We hope this series would be extremely useful for aspirants and also to all students to envisage a right head start into their SIP!
In today's interview, we have Neha Sharma with us from Indian Institute of Foreign Trade's Class of 2021! Before we hop on to her interview, here's a brief of her profile:
Take Your Career To The Next Level. Ask Our Experts Anything. We Will Respond Within 48 Hours.
Internship Company: Tata Steel || Internship Role: Sales And Marketing || Background: B.Tech Electronics and Communication, Shri Ramswaroop Memorial College of Engineering and Management, Lucknow) || Hobbies: One can usually find me baking or in the streets playing with the dogs. P.S- Might join PETA one day.
How did you prepare for this role?
The Summer Internship process made me realize a CV is just a piece of paper if you aren't able to justify it. From the beginning, I made sure to read the online news every day and be aware of the current scenario in relevant Industries.
I prepared both the Marketing and Finance compendium given by the Preparation Committee of IIFT. The day I received the shortlist I approached my seniors who interned with the company and tried to learn from their experience. The Supply Chain network of the Iron and Steel industry is different from that of FMCG and I made sure to read about their value chain thoroughly.
I read about the company from its website and how do they get a competitive advantage among many players.
Your selection process experience for this company:
My Interview revolved around my work experience, achievements, marketing concepts picked from my extra-curricular and major part in Steel Industry. The interviewer was keen on knowing my knowledge about the Steel industry and the ways the network can be made cost-efficient.
The HR questions were about myself, the person I am in real life, moral and ethical questions, and what makes me fit for the role. Since I have worked in my father's Iron and Steel business, I was questioned on the whole business model.
The overall interview went more on the technicalities of the industry and the cultural fit for the organization.
Your overall experience during the internship:
It was a first-time virtual experience for me and the company which was well-executed. The bigger the organization the flatter the hierarchy. I interacted not only with my mentor but mentors across various divisions who were just a call away.
The best part about my experience was the direct interaction with the Head of Marketing, Tata Steel that not only boosted my confidence but made me feel relevant for the organization. The project was of high priority to the company and it gives me immense pleasure to say that my work was well-accepted and is soon going to be implemented.
Skills around data collection, analysis, hypothesis, research, and conclusion about Consumer Behaviour was required. A strong analytical approach was needed to compare-contrast data and construct detailed marketing plans.
I had to make reports and articulate my findings which required refined planning skills and quantitative skills. Strategic Thinking Skills for calculating the cost of implementation and to make a branding campaign for the launch of the product. Lastly, a basic skill of Financial Modelling and excel was needed to plan a cost-efficient distribution network.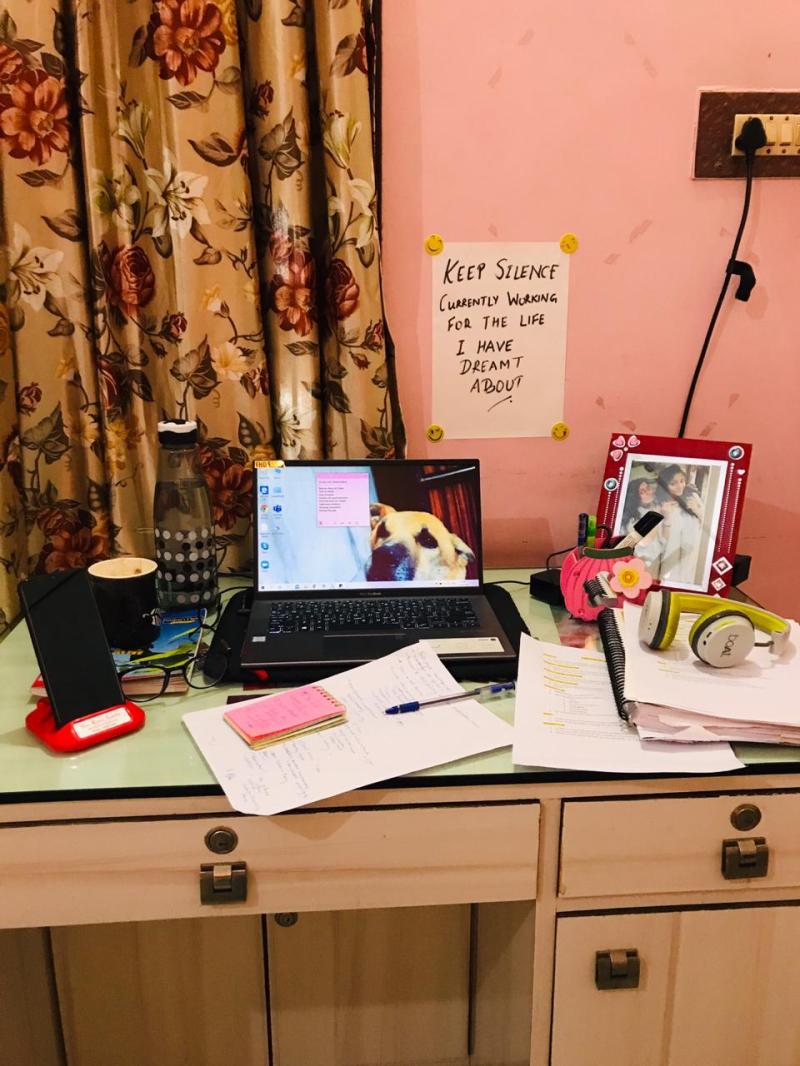 Factors which you think got you the PPO
My projected demanded deep consumer insights for which I spoke to around 75 people in the whole supply chain which included distributors, wholesalers, sales manager, marketing managers, retailers, fabricators, and end consumers that on an average took 8-9 hours daily on voice call excluding other deliverables of my internship that was all reflected in my work.
Apart from this, I was in constant touch with the whole marketing team and kept everyone in the loop with my work. As mentioned, since my project was their top priority to execute and they appreciated the solution I provided to the company that would have made them consider me a strategic and cultural fit for the organization.
How has IIFT helped you in this internship?
IIFT gave me an opportunity to be able to sit for the legacy company. It has its own preparation committee to take care of the summer preparation of the students and the Placement Committee tremendous efforts to convert great brands and dream profiles of the students.
IIFT provided me a platform to learn from accomplished faculties and interact with students from all across India sharing their experiences. I learned a lot from my seniors who taught us to prepare for specific roles. At IIFT we have student-driven clubs like Marketing, Finance, Operations, Trade, etc, that conducted Knowledge-driven sessions and gave us material to prepare for the summers.