"Don't be scared to walk alone, Sometimes you have to be lost to find yourself again" –Myself
In the middle of the night, when the world was sound asleep, I was wondering what I would do the next day. Despite having fought the thought for 6 months, I still couldn't sleep the night before my summer placements. One single question was enough to haunt me throughout the night – Consulting v/s Banking? With 3 years of experience in banking, the banker inside me wanted banking while the risk-loving beast wanted consulting! The decision was tough but had to be made.
Early next morning, I recollected all the logical arguments in favour of consulting and went for consulting. In an hours, I got the offer from McKinsey & Company but was still wondering "Did I do the right thing?" Burying all my past concerns, I told myself that the two months summer internship will tell me whether I really am built for consulting.
…and the day arrived – my first day of internship!
I was staffed on anIndian private sector banking project. Given the confidentiality pact, I would just give a 30,000 feet view of one of the projects and still try to give a flavor of what I was responsible for.
The span of the project varied from understanding the human psychology based on which loyalty programs are designed to the P&L statement of different organizations across the globe, not only in banking but across different sectors. To understand the topic better I read a lot of articles and spoke to experts from different sectors and geographies. I glimpsed through psychology reports and journals to understand human psychology, models of loyalty programs to understand the design, best practices and cases across the globe in banking sector and other industries.
All this helped me to answer a few simple questions – Is a loyalty program really required? What is its impact on the Profit and Loss statement? What should it look like? What can India learn from international players and what it should unlearn?
After 2 weeksof work, we presented the deck to the client. The client was pleased with my work and asked us to create a financial model of the project. Given that I was leading the deliverable, I was asked to create the financial model as well. I was literally thrilled by the level of responsibilities a Summer Intern was entrusted with!
I got opportunities to work directly with Partners and Senior Partners in the firm –rare for Summer Interns to do in a consulting firm – and with the CFO and the CEO at the client side. A few weeks of intense study and efforts resulted in the complete overhauling of the client's loyalty program. The client agreed with all our recommendation, both from the strategic and financial angle.
This was just one of the projects I had worked on. Believe me there were 'n' such projects (where n was not a small number) and I literally enjoyed each and every project!
What will you learn from a consulting internship?
My 8 weeks of internship werea transformation platform for me, and so it is for every consultant. Some of the key leanings that you get out of a consulting internship include:
Broaden knowledge base: You will gain an in-depth knowledge of the area of your study
Structured approach: You will start thinking in a structured way even in your day-today life; and believe me it is easier and more productive than our normal approach of thinking!
Attitude change: You will get into the habit of working hard and going beyond your comfort zone – in short, getting rid of a laid-back attitude
Networking skills: You will literally be under pressure to develop these. At the end, you will be less shy of talking to unknown people!
Presentation skills: Presentations will no more be PPTs but "decks". You will learn to critically analyze each and every "page" of the "deck" and the best way to put forward your thoughts
How do we ensure success in our summer internship?
They rightly say that consulting is all about frameworks! Keep in mind the "SUCCESS" framework before you start your internship.
S: Structure your problems well!
Break the problem down into smaller problems and then break them down further. This gives a clear picture of the problem we are trying to solve and helps in what is so called "story-boarding".
It is not a bad idea at all to send a weekly mail to your team members on the pieces that you have covered during the week and the plan for the next week. In fact, this turns out to be a really good way of keeping the Partners and the leadership aware of what you have done.
Make sure that you do not mess up with this. It is as important to impress clients, if not more, as it is to impress your boss. However, that doesn't mean doing everything your client asks you to do - discuss with your team if the request is within the pre-defined scope of the project.
Every now and then I used to hear "be crisp". In general, we have a tendency to speak without thinking. It is ok to pause, think, speak and then pause again! The crux is to be as logical as possible.
Speak to as many people in the firm as possible and establish contacts – so called "networking". It is impossible for a consultant to have in depth expertise of all the client problems. This is where you need the help of different domain experts.
In fact, another tip would be to leverage as many past contacts as possible – be it from your undergrad, past work-ex, college buddies etc. Leveraging your contacts is something that will make you stand out from other co-interns.
Make sure that you are not the person who would bore your team to death while waiting on an airport or sharing a cab. Be a sport – remember having fun is what everyone in the team wants!
This is something that will haunt you but will also help you sail through your internship experience. Question yourself on everything! Think of the "so what" while doing anything and everything – why are you makinga particular statement, why are you putting a slide in a particular position in the deck, etc.
A place that will spoil you personally…
Imagine a stay in 5-star hotels with a chauffeur-driven Corolla Altis at your leisure, free flight every weekend to a destination of your choice (do not forget the reward points so accumulated), parties in all high-end pubs and bars and surrounded by people who would take good care of you, stand by you, assist you and advise you whenever you need. Isn't it a perfect story ?
Can you get a better place to stay?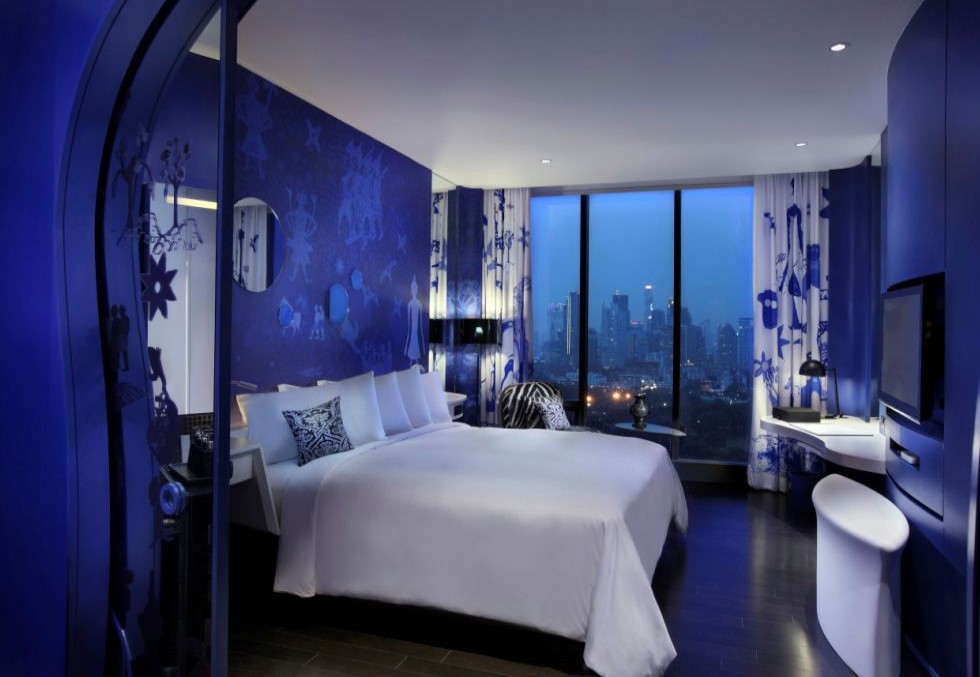 …but take care of you professionally…
Every intern is assigned a buddy to help him/her sail through the internship journey. The engagement manager gives in-depth, detailed, precise and action oriented feedback weekly or fortnightly and an independent development group leader (DGL) from a different team presents the case for a Pre Placement Offer (PPO) to the review committee. The review process will ensure that interns have enough opportunities to improve in their weak areas.
I clearly remember the statement my engagement manager said to me on the very first day "I will make you successful provided you help me to help yourself". He ensured that I got enough opportunities to work with the people right from the junior-most level to the senior-most level in the firm and had face-time with very senior people on the client side.He left no stone unturned and indeed, made my internship successful. And yes, I got a PPO at the end!
Well, what do you think "Did I do the right thing"?
- Mohit Aggarwal, IIM Bangalore