"It is not success which makes you who you are but your journey and hardships."
I believe this quote sums up the life of a successful person, but one of the essential qualities of a successful person is "dancing in the rain." Life throws a lot many opportunities & challenges if we are on the right path; my goal is to recognize the opportunities and be ready to face each challenge with zeal.
The First Week at The Internship
The first day at TCS took me back to the memory lane; I started thinking of the time when I was preparing for interviews. I started by making a plan and a timeline to cover essential things. I made an exhaustive list of HR Q&As, read a lot about technology and its use cases, kept myself up to date with the business news, did a few courses in marketing and also made sure I knew basics of my first trimester subjects, and I especially focused on case studies. One of the most important things I learnt was the fact that preparation reduces anxiety, so my process was much smoother, and gladly it worked in my favour when I got selected for TCS.
My internship at TCS Pune has been a delightful experience. I joined along with two of my classmates at IIM Udaipur, and we had a choice to either work individually or to work collectively. We wanted to deliver value to TCS, and we thought each one of us could bring in new perspectives as our project involved a lot of research, so we decided to coordinate and cooperate. It was great to work as a team to accomplish a common goal; it kept us all on track and also helped us to work through the challenges we faced.
In a year at IIM Udaipur, I had learned to plan and execute tasks, so I ended up asking a lot of questions to my mentor and team about expectations and how we can get to our end goal. We sliced our tasks according to its complexity and sequence; this has helped us to save a lot of our time and also enabled us to accommodate something new as per the requirement. I learned that slicing any formidable task makes it a lot easier to deal with, and it also helps to gain momentum quickly.
I was fortunate to analyse and research on the future of SaaS and use cases of new technologies. I did in-depth benchmarking of significant players in the SPES industry, performed STP analysis on a list of 1000 SaaS companies and, conducted market research to identify the bottlenecks in the possible processes at the domain and corporate level in the businesses which are multiplying and mapped them to SaaS value chain. Finally, we came up with some new solutions to tackle those challenges and gained a lot of new insights about the industry and hyper-growth companies during that period.
Tragic Day & The Karaoke Twist
In the middle of my internship, I heard the news that my mother had been admitted to hospital, and I was feeling so weak and helpless as I couldn't go home. I wanted to uplift myself and thought music would help to express, as I sing, write, and compose English songs in my leisure time. I went to a Karaoke event, and one of the craziest opportunities knocked my door when the oldest Karaoke Jockey who started Karaoke in Mumbai and Pune asked me if I would like to host Karaoke at different places, I said yes right away.
Although I had lived in Pune for four years before my MBA program, this was the first time I had been to a Karaoke event outside IIM Udaipur. Being a part of Octaves, the music club of IIM Udaipur gave me an excellent opportunity to let go of my stage fear but only after I became a Karaoke host and sang songs in front of an unknown audience, I gained a lot of confidence.
During those events, I met a lot of singers who took me to gigs and taught me the intricacies of music. All of this was hectic as I had to go to Karaoke events right after my office and used to get back late, which took a toll on my sleep but a year at IIM Udaipur habituated me of the same. To keep myself fit, I choose to commute by cycle and start playing squash, which helped me to stay active and motivated during those two months.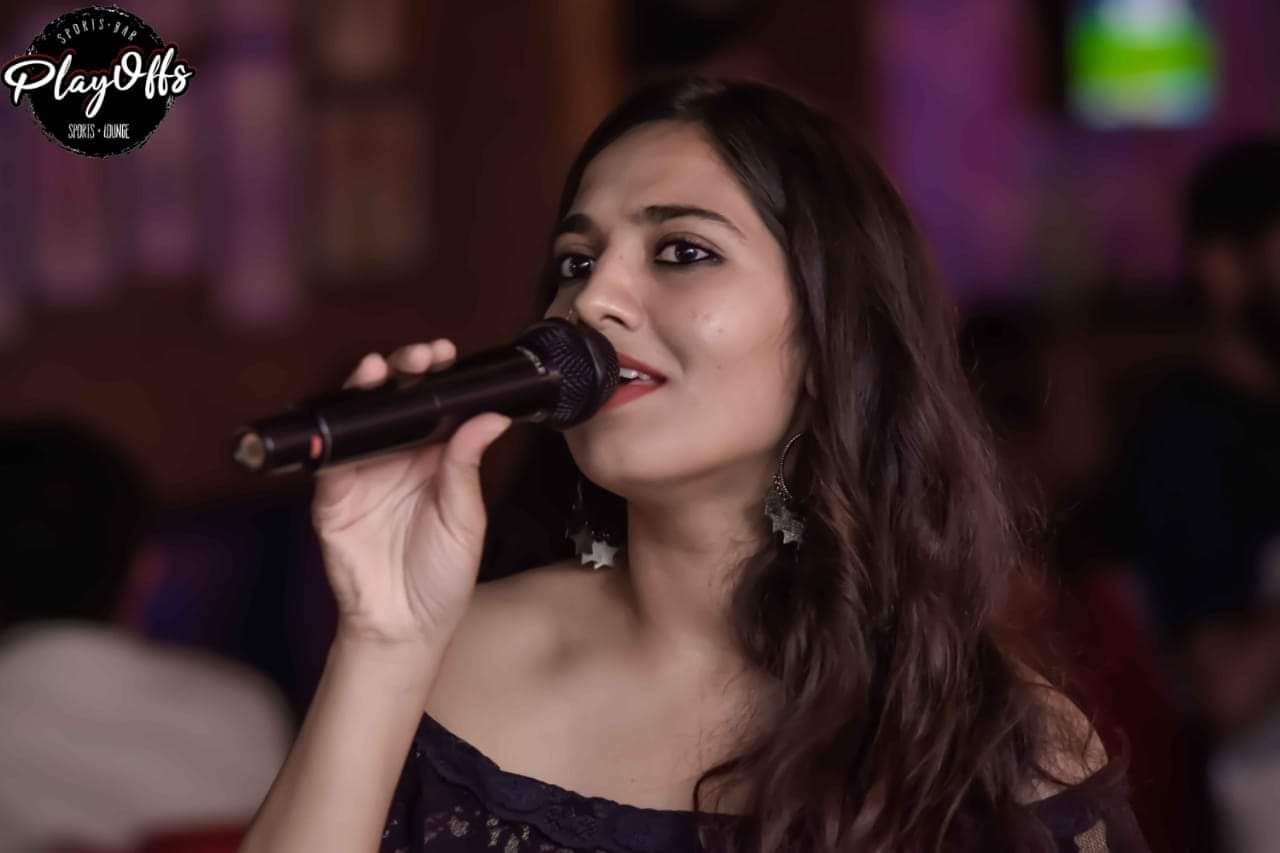 From A Mentor to A Lifelong Friend
All this while, I had a mentor who not only guided me in my project but also encouraged me to go to those Karaoke events. My mentor at TCS was young with good industry experience and imparted us interesting insights whenever we needed it. She believed in "Design Thinking," and hence never made any timelines and wanted us to explore our avenues. Throughout the internship, she exposed us to new approaches and taught us to be more creative. At the same time, she took regular feedback to gauge our progress and appreciated us for all our efforts. It was the right mix of autonomy and control from her side.
Besides her, the head of the hi-tech division of TCS was also happy with our performance and explained to us how he would implement what we have suggested, which put a big smile on our faces. All this while I have got a friend in my mentor.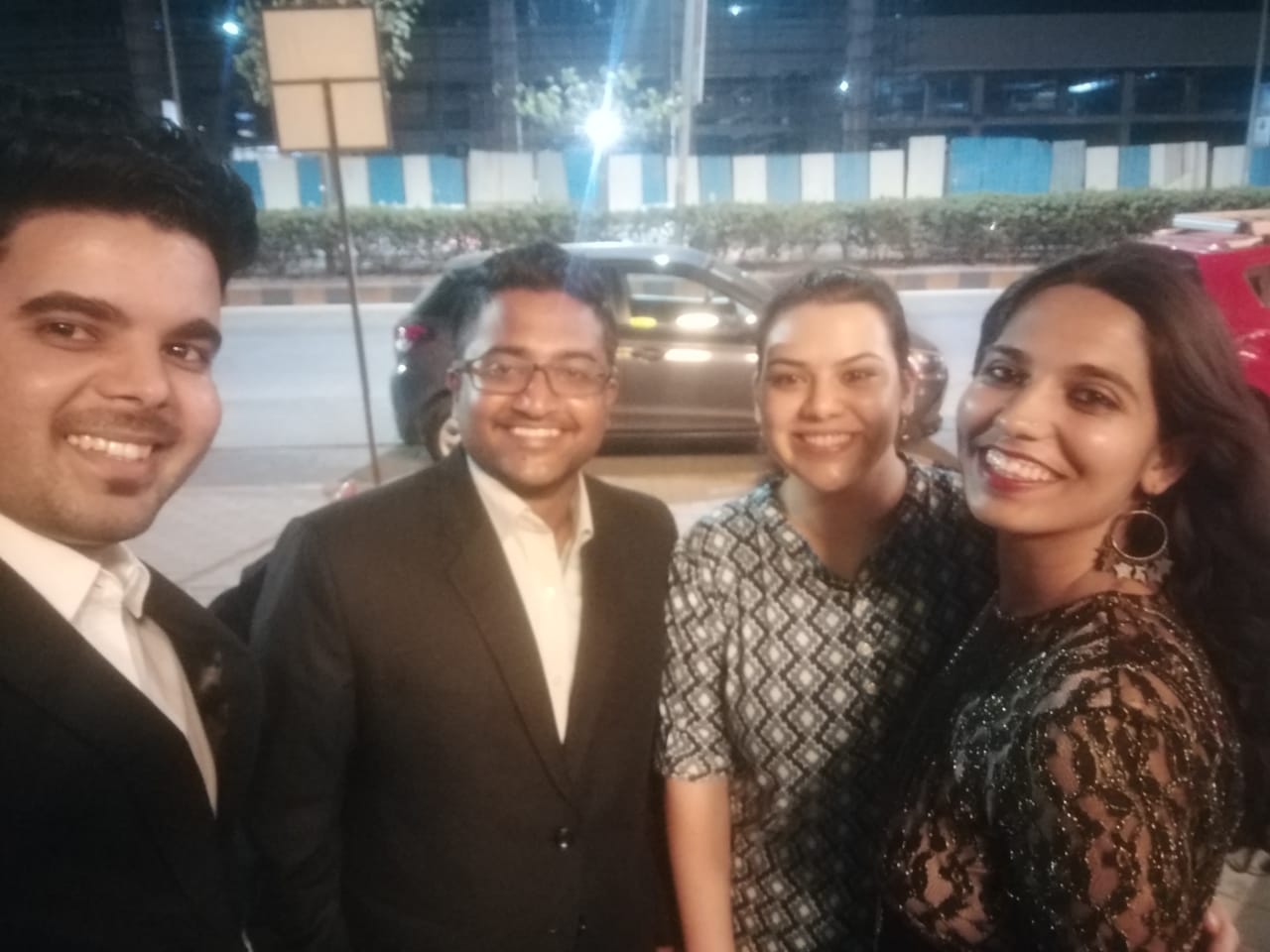 I would say these were the two most challenging, enjoyable, and satisfying months I have ever had in my life. I truly lived that time to my fullest and learned a lot from every experience. It is much more than I could have asked for from an internship, an enriching and transformational journey that I would cherish for life.