You step out of your cab, grab your morning tea, and get to the office. It's your typical Monday morning—until, bam! You step in the elevator and find yourself face-to-face with a potential investor. How do you deal with the opportunity? Is it possible to convince him to invest in your product in that minute-long 'elevator-interaction'? Maybe-Maybe-not. So let's look at how to make the most of the opportunity with an Elevator Pitch.
An elevator pitch is a succinct 45-60 second speech geared to convince someone about a product or a company. Having a good elevator pitch ready can help the budding entrepreneur in you make the best of brief encounters with potential investors at parties, business events, or even elevators. It could even help you convert a potential client for your company, impress your supervisor or crack your dream interview with your precise & crisp answers.
An elevator pitch is a prime chance to make a good first impression. The concept also applies to pitching yourself, as an individual, to introduce yourself but I'll be covering that in a separate article. As of now let's focus on crafting an elevator speech to sell your product.
Building the conversation: Engage the investor in conversation and one of the best ways to do it is to ask a question.
Even Steve Jobs, who is known for making one of the best elevator pitches, convinced John Sculley to join Apple by asking him the question, "Do you want to spend the rest of your life selling sugared water, or do you want a chance to change the world?"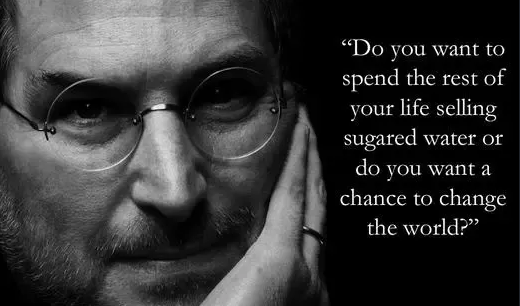 That is what questions can do - they enable you to turn it into a conversation rather than just a pitch. The focus here is to be relatable – then take the direction of the conversation to a problem that the potential customer or potential investor will probably have experienced.
Step 1: Define the problem: Identify a problem that is worth solving. It could be as simple as transferring contacts from one cell phone to another or as complex as using drones to transfer shipments. It could be anything but make sure you pitch the problem to which you have a solution. People usually make the mistake of proposing their solution directly without explaining the problem it solves, without understanding whether the listener experiences the problem in the very first place.
"Finding a budget place to stay while on a trip is a time-consuming process. Don't you agree?"
Step 2: Describe the Solution: Evaluate your solution in the light of desirability, practicality, effectiveness, scalability, and viability. Finally, describe your solution at a high level in 2-3 lines. Remember, if your solution does not solve a problem, then it is not a viable business model.
"We have created a platform that connects travelers with locals, letting them rent their rooms. Travelers save money, and locals can monetize their empty rooms- we just take a 10% commission."
Step 3: Estimate the Target Market: Identify the customers who face the problem, you intend to solve. You should try and divide your target market into segments i.e. smaller groups of people whom you expect to market to. Estimate the market size or the number of customers willing to buy your solution.
"Most price-sensitive tourists who book their stay online are our target market."
Step 4: Identify the competition: Describe the competitive scenario, the alternatives available in the market. Benchmark your solution against the available alternatives. Explain as to why your solution features are better than your competitors.
"The multi-sided platform attracts both tourists and locals and hence has an edge over the competitors."
Step 5: Design the Business Model: You don't have to present a 5-year financial plan but juts present a brief understanding of how much will the investment be and how much of an ROI can an investor expect. If that is still far-fetched, at least some broad-level revenue and cost estimates will do.
"We expect to break even in 5 years"
Step 6: State the Vision: Conclude by highlighting your vision and the goals for the next few years. Present yourself as someone with a viable plan, a supportive team, and a clear vision to achieve your goals.
"The team is eagerly looking forward to expanding the business in Eastern India in the next 10-12 months"
Step 7: Call to Action: The pitch is not an end in itself, it is just the beginning. You could end your pitch with a simple call to action like:
"If you are interested in knowing more about the product, I would love to give a demonstration at your office anytime next week. Does that work for you?"
Follow up with the investor and schedule a meeting or a demonstration. Tell him about your latest developments and build on his trust.
So start working on your Elevator Pitch using the above framework, who knows when you may encounter Bill Gates or Warren Buffet in your lift!