(Have you taken our Recruitment Survey 2013 yet!)
It is no secret that 2013 has been a tough year for all campuses. IIM Lucknow is no exception. It must have been quite a challenge to find opportunities for almost 430 odd students. But even in these tough times, some of the biggest companies in the world and the most sought after global consulting firms visited IIM Lucknow. The opportunities available at IIM Lucknow for the cream of the batch especially in Sales & Marketing and Consulting are almost as good as any campus in the country. For e.g. Singapore based roles in Brand Management at P&G are only offered at 4 campuses (IIM ABCL). IIM L being one of them. Mckinsey & Co. visits only 5 campuses (IIM ABCL and ISB) on campus. Again, IIM L is among the chosen few. Summer Placements at IIM Lucknow are improving rapidly year after year. Remember the highly successful (also hotly debated!) summer placements of 2011 for this batch?
General Management roles are offered at IIM Lucknow by all the top recruiters in this space.
(Read the Final Placement Report for the Class of 2012 here.)
There is no information available to us, as was the case with IIM Calcutta, on the number of students who were unplaced or the number of students who signed out. We can confirm though that double digit number of students did not have suitable career opportunities around IIM Lucknow's convocation date which was also the case with 3 other Older IIMs and some other top schools (some with a batch size that was half of the one at IIM Lucknow).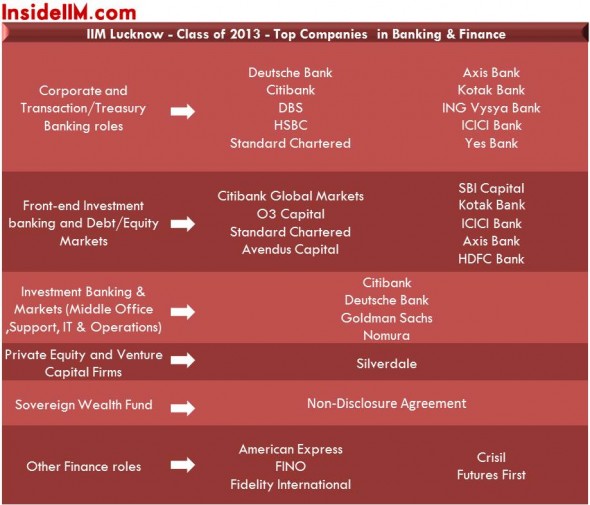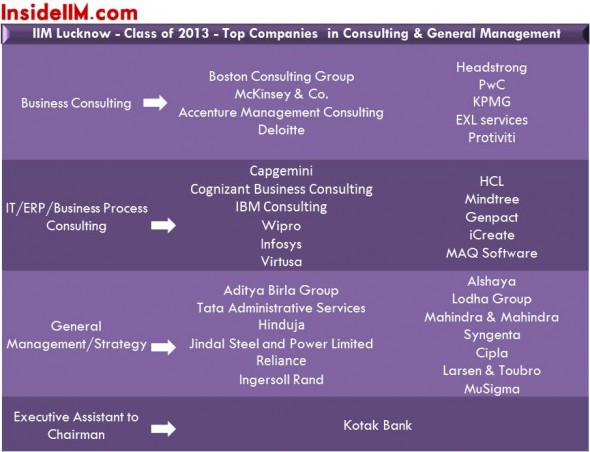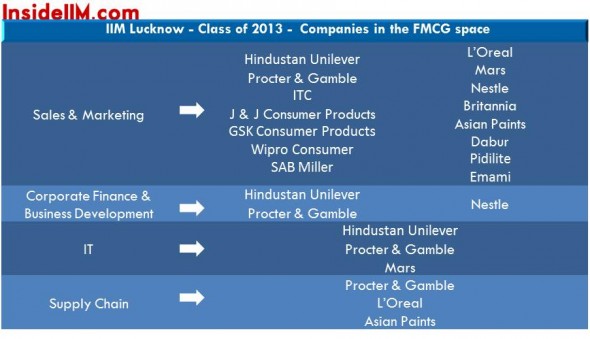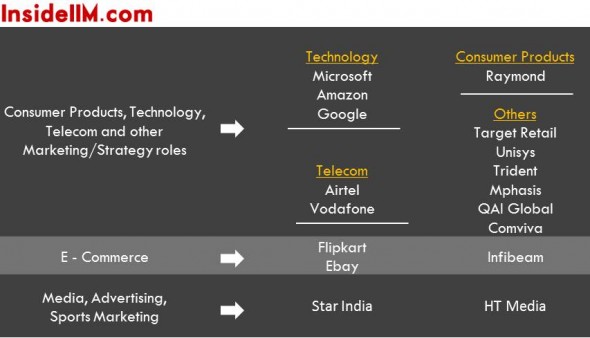 We cannot guarantee that 100% of the information above is accurate but we have done our best to verify. We would like to thank the Placement Team at IIM Lucknow for their co-operation.
In case you wish to point out anomalies in the report, do write in to us at editor(at)insideiim(dot)com. We will try to clarify it with the placement committee. Anonymity will be ensured.
Other placement reports this season: