It goes without saying that IIMs have evolved over the years to become well-established incubators and nurseries of talent, letting talent thrive unhindered. The talent may not always come only in the form of diversity or academic excellence or art. Sometimes talent comes as a pack of all of those traits.
This article is about a girl who can be considered to be a personification of the idiom - 'Beauty with brains'.
Take Your Career To The Next Level. Ask Our Experts Anything. We Will Respond Within 48 Hours.
I take immense pleasure in introducing Rutuja Borade, who is an MBA student at IIM Trichy. She holds a dual degree (B. Tech and M. Tech) in Engineering Physics from IIT Bombay. She joined IIM Trichy right after completing engineering. She runs her own fitness studio and is a professional model. This fashionista bagged the 'Miss Mumbai 2018' title and contested for 'Miss Navi Mumbai 2018' title till the final round. A small glimpse of her talents is exemplified through her clearing of CFA level-1 in the first year of MBA, along with her achievements outside the world of academics.
Her journey from being an engineer to model to an MBA student is definitely an inspiration for all the young ladies out there who aspire to follow their heart and achieve big in life.
Let's closely look into her journey to IIM Trichy.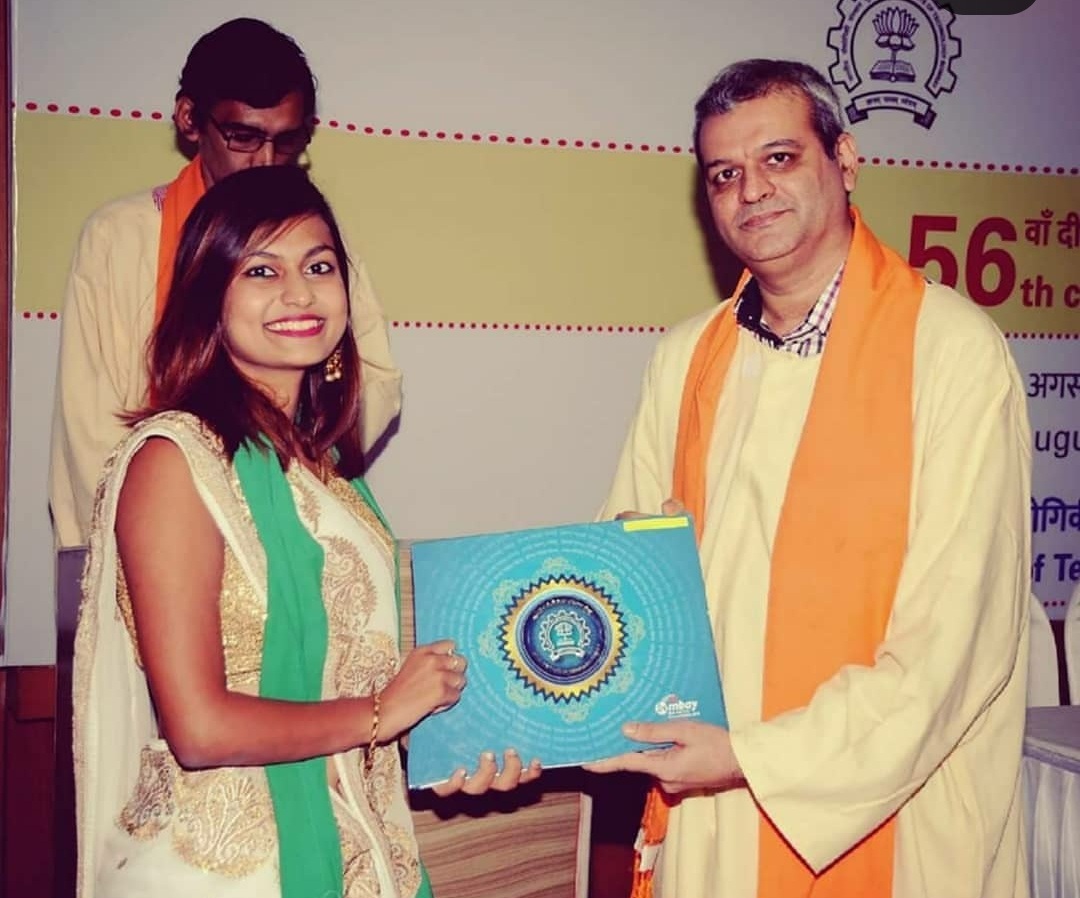 1. First of all, congratulations Rutuja for winning 'Catwalker' title during the cultural fest, Dhruva'19 at IIM Trichy. So, how do you manage time to pursue academics, modelling, and competitions so efficiently here?
Everyone pursues a different way to complete the tasks at hand. For me, the key is to give time to everything on a diurnal basis and stay away from the cellphone until the stipulated tasks are not done. All of us have 24 hours in a day which is an ample amount of time and we can actually cover umpteen amount of work in that time. I maintain a planner for everything I am supposed to do and plan everything the previous night. It really helps a lot because I am always alarmed abot what next is lined up for me. I make sure that every week I give time for exercise, studies, dancing, modelling, sketching, and travelling and of course, hanging out with my friends.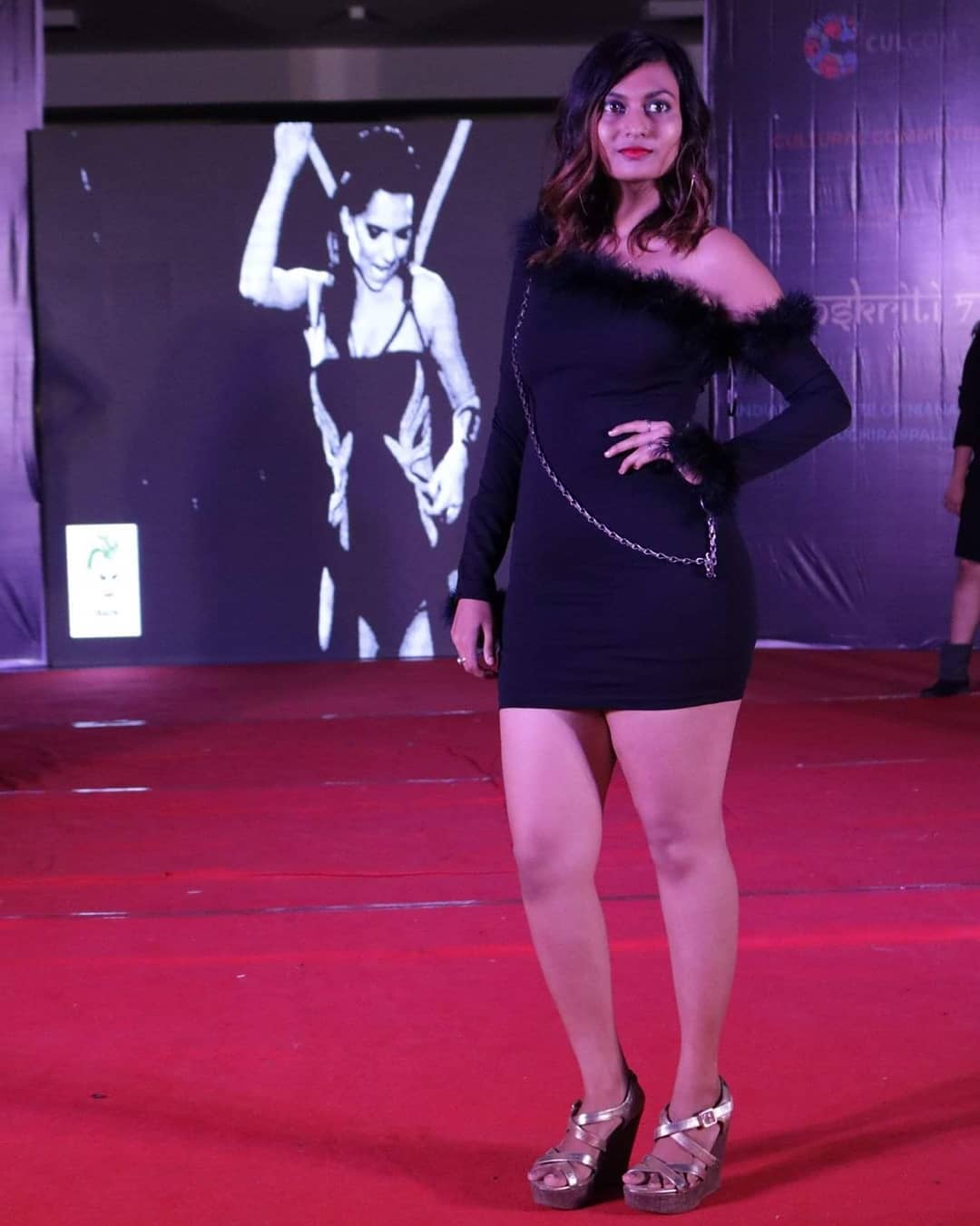 2. When did you start pursuing modelling and what was the motivating factor or an incident which inspired you to go for it?
From childhood, I always loved being in front of the camera and a mirror. When I was 3 years old, I used to sit in front of a mirror for hours, put lipstick and wear a wreath of flowers in my hair. I have always been someone who admires fashion. Moreover, I am a die-hard fan of the Victoria Secret Fashion Show. The designs and the power walk in these shows inspired me to walk the ramp. While I was studying at IIT-B, I, along with my fellow students started a club - 'Lifestyle for fashion'. Through that club, I got a lot of opportunities to walk the ramp and interact with models and know more about print modelling. That actually gave me confidence and I participated in Miss Mumbai 2018 and won the title. After that, there was no looking back. Meanwhile, I had an active Instagram, which helped me to network in the modelling world, through which I got many projects with 'Date The Ramp' and 'BHI makeup academy'.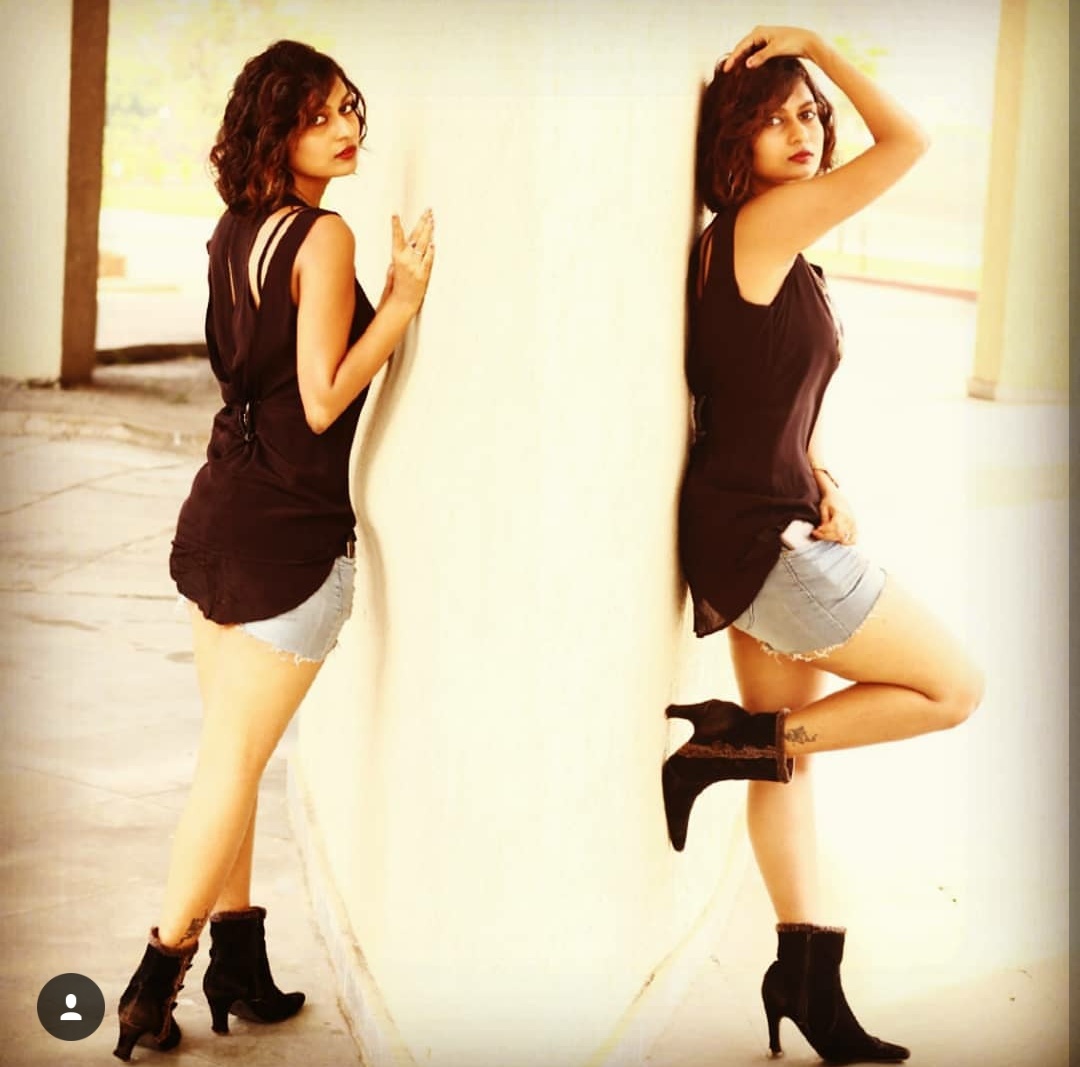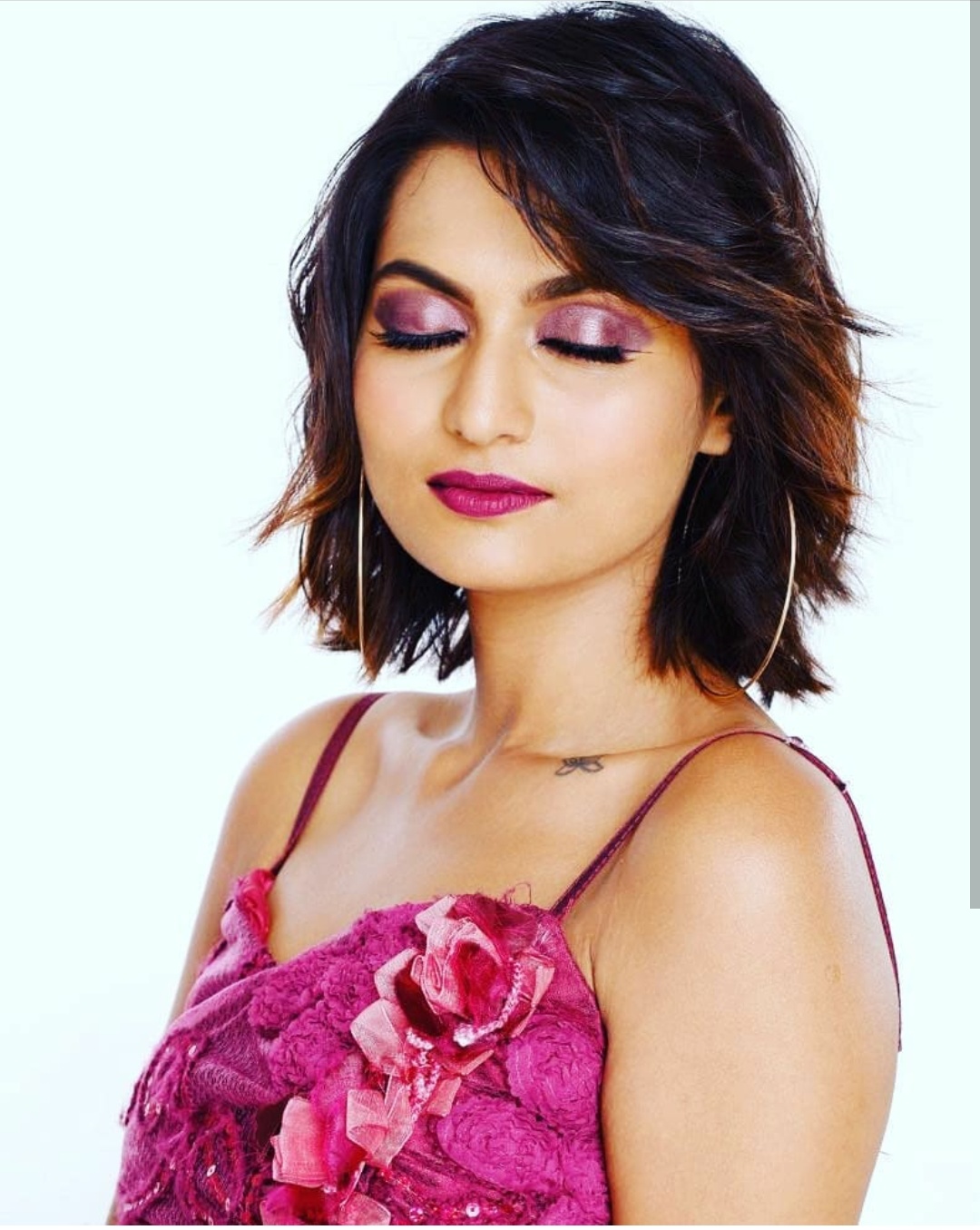 3. How did you overcome the weight issue which is considered a hurdle to get into the modelling industry?
I had gained a lot of weight during my undergrad due to some hormonal problems. Even at that time, I used to do photo shoots to keep my Instagram account updated and walk the ramp for my college. Since most of the auditions ask for the measurements first, getting paid shoots was difficult with being overweight. So, I never actually got a call at that time. I have always loved dancing and joined Zumba (fitness dance) classes coincidentally and realized that we need to respect our body and take care of it. So, my weight loss journey started from this point after that I never looked back. Along with Zumba, I did kickboxing and MMA and managed to lose 20 kgs in 6 months. I never lost hope and never stopped thinking about my childhood dream which kept me moving all the time.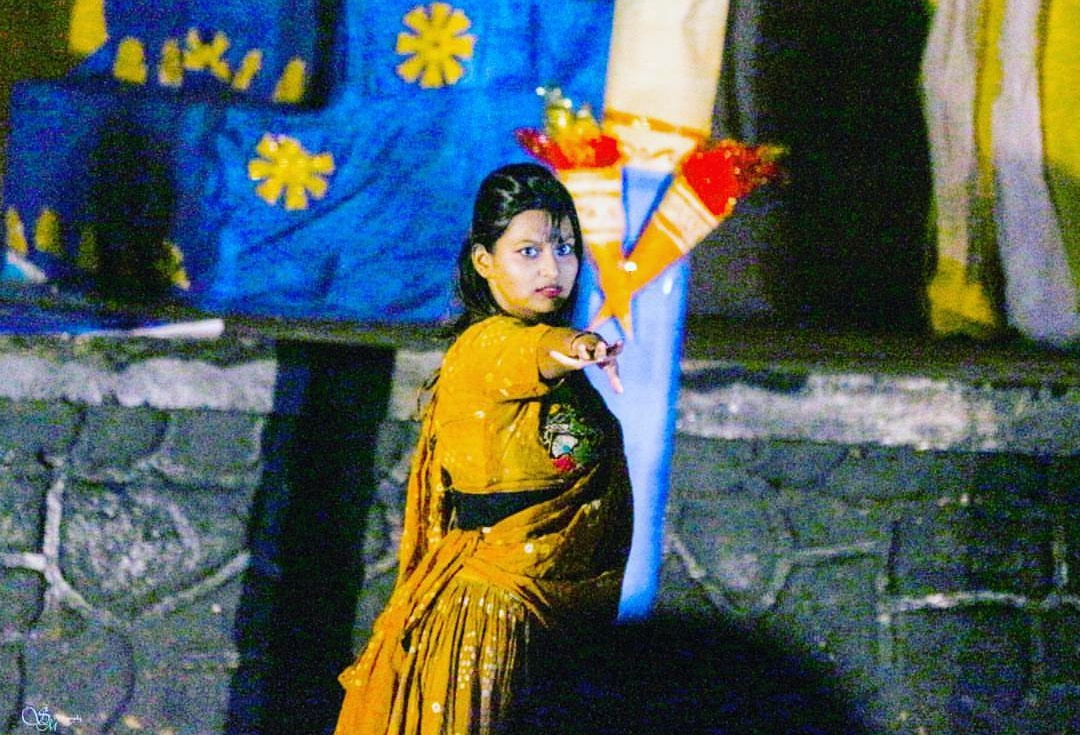 4. What is your daily fitness routine?
Since I have a really bad metabolism, so along with fitness I really need to see what I am eating. I do Zumba daily for 45 minutes and some form of exercise for 20 minutes. It is really hard to be on a diet when you live in a hostel. But mostly I eat lots of veggies, chicken, and eggs and avoid chapati and rice. And I also avoid sweets. But of course no diet rules for parties.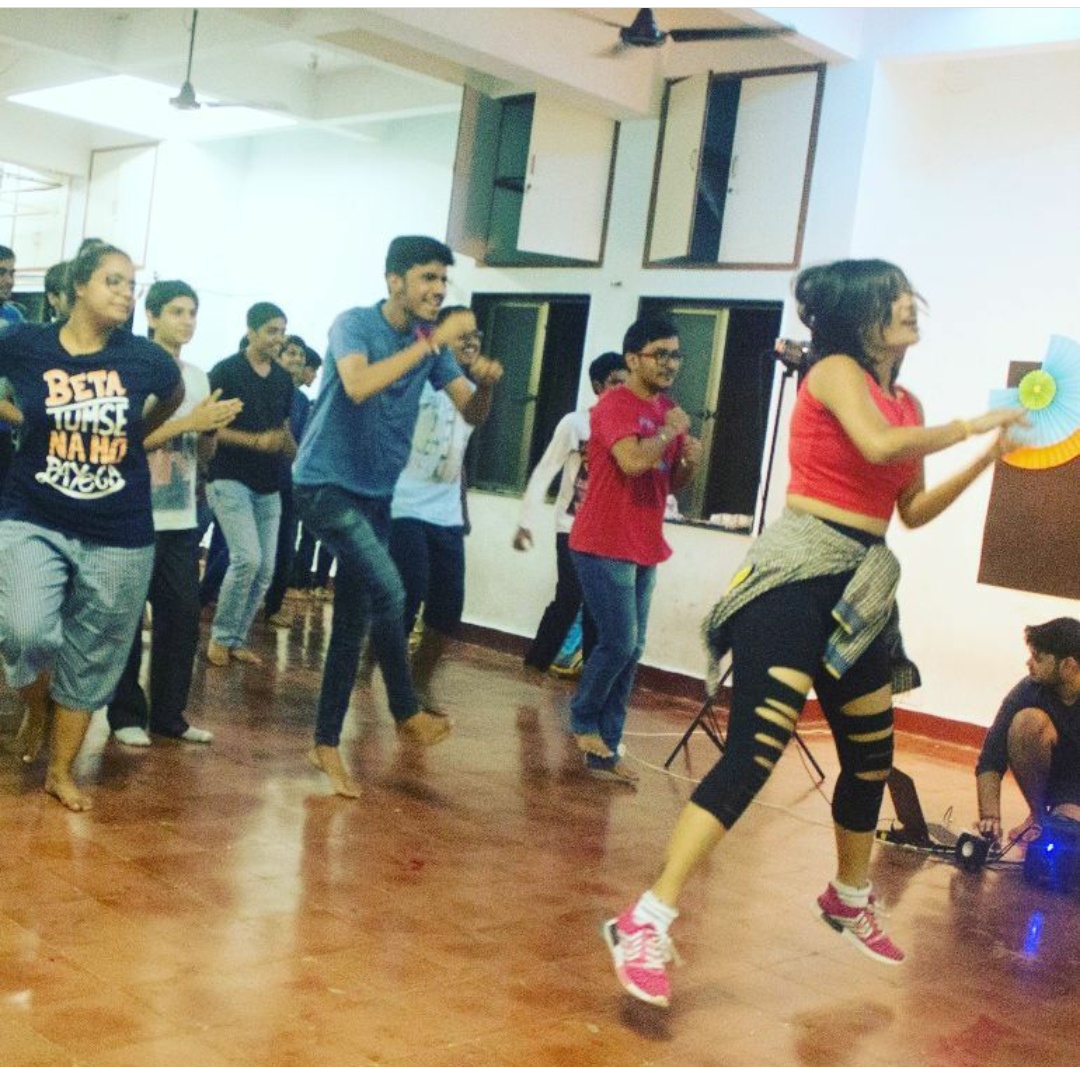 5. Can you share your experience from the beauty pageants which you won?
I won Miss Mumbai 2018. It was an unforgettable experience, got to learn lots of things. I was not even expecting to make it to the semi-finals, but somehow managed to be one of the finalists. After that, we had a week-long training program, which actually helped me a lot to improve on a personal level. We had met with designers and makeup artists who taught us how to groom ourselves. We had classes also for public speaking and ramp walk, which taught me how to be comfortable in my own skin. The coach always used to say "Own the world", and that is my motto in life. This experience has taught me how to feel good about myself and how to be confident and comfortable with who I am.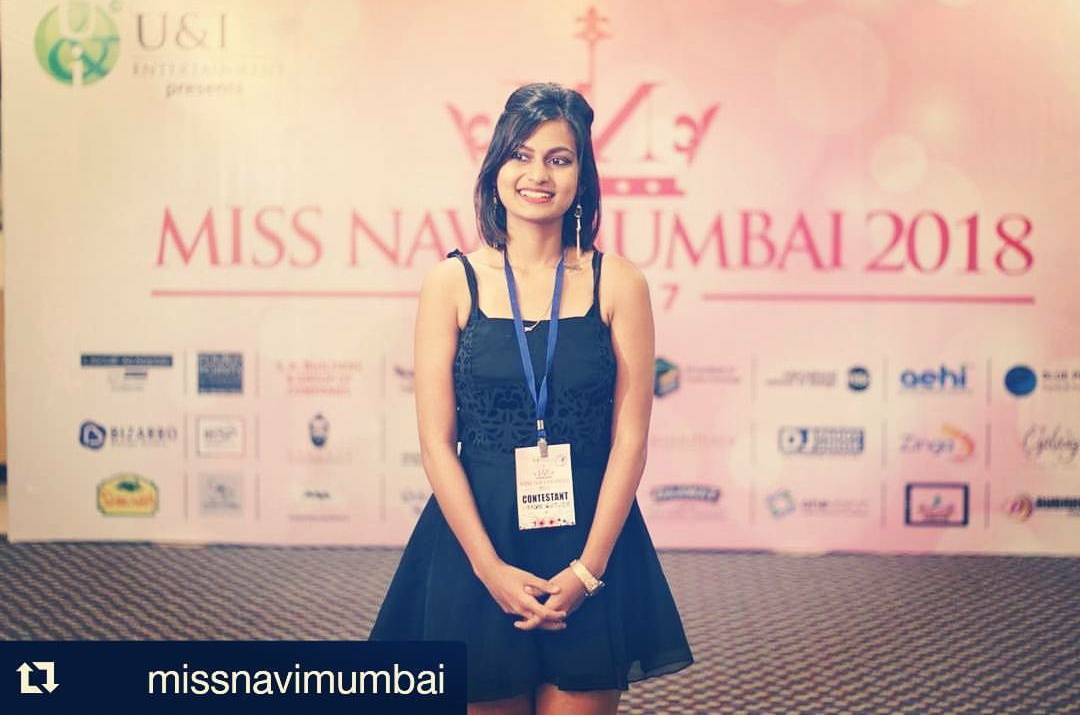 6. When did you start your fitness studio and how is your entrepreneurial journey so far?
I started my fitness studio in September 2017. Before that, I used to teach Zumba as a freelancer in a institute. In cities, maximum health problems are due to being overweight, be it diabetes or knee pain. And I saw that the demand for gym and fitness studios is huge. So I thought of opening up my own fitness studio. The main USP for my studio is that I give them custom made workouts and diet plan along with Zumba and treat them like family. We celebrate birthdays, festivals everything in our studio. I still manage the studio along with my friend and meet all my students whenever I go home for the holidays.
7. Finance is considered one of the toughest streams of MBA so what motivates you to pursue a major in Finance?
I believe nothing is difficult, but it is just about which subject we like. I find marketing difficult as I have little inclination towards it. I have always loved maths and have loved playing with numbers. I have done my B.Tech in Physics, so naturally, I love Economics and Finance subjects way more than others. I have cracked CFA Level 1, and I thoroughly enjoyed the preparation phase required for it even though the course was broad but it was very well structured, and thus I have set up my mind to do major in Finance only.
8. Give a glimpse of a typical day in IIMT.
We generally have morning classes in the first year and get free by 3 PM in the afternoon. After that, I tend to watch some series or a movie on Netflix for a while and then do my pre-reads and assignments. Then at 6 PM, I go out to catch up with my friends and have a good nice time, fruitful discussions and meaningful conversations. After an hour, like at around 7, I take Zumba inside the girls' hostel. I go off for dinner and try to finish it by 9. I then go for a short walk after it and spend quality time with my fellow mates. I generally hit the bed at around 1 AM after studying a little and completing other activities.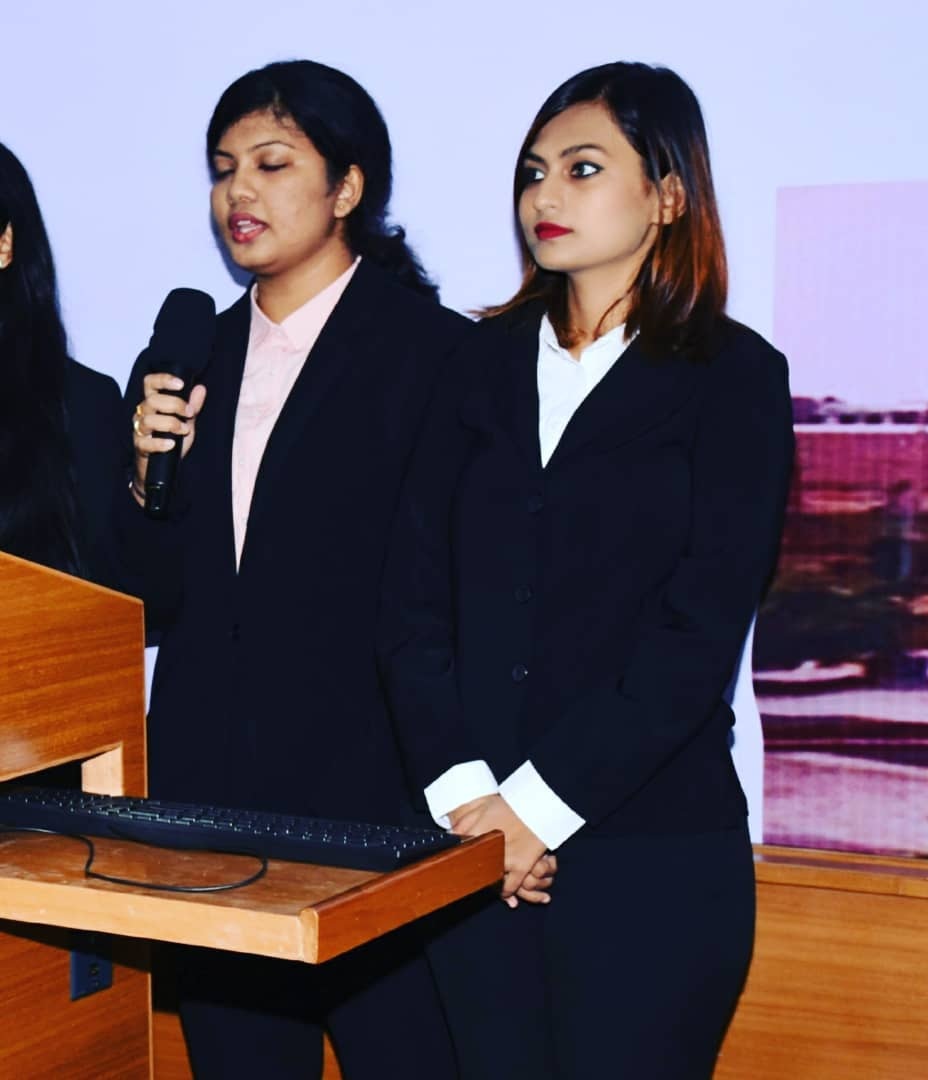 9. What do you prefer to do in your free time (if any) at IIMT?
I love dancing. I am a movie buff and so watch a lot of movies. I like to sketch as well. Also, TikTok is one of those things which is IN at the moment. It has exploded in popularity. I make loads of videos on the platform whenever I get some leisure time.
10. A word of advice to aspiring models who are facing a hard time to manage study and modelling together?
Modelling as a full-time job is very demanding. You need to give time, as you will have to go through lots of auditions before getting any project. But nowadays we have Instagram, YouTube and many brands are reaching out to bloggers for their promotion, so you can do photoshoots for them. Nowadays, we have Instagram influencers. Influencers are those who have a built-up believability and group of onlookers; those who can convince others by virtue of their dependability and realness. But if you are working for your own channel, you can adjust time accordingly as per your schedule.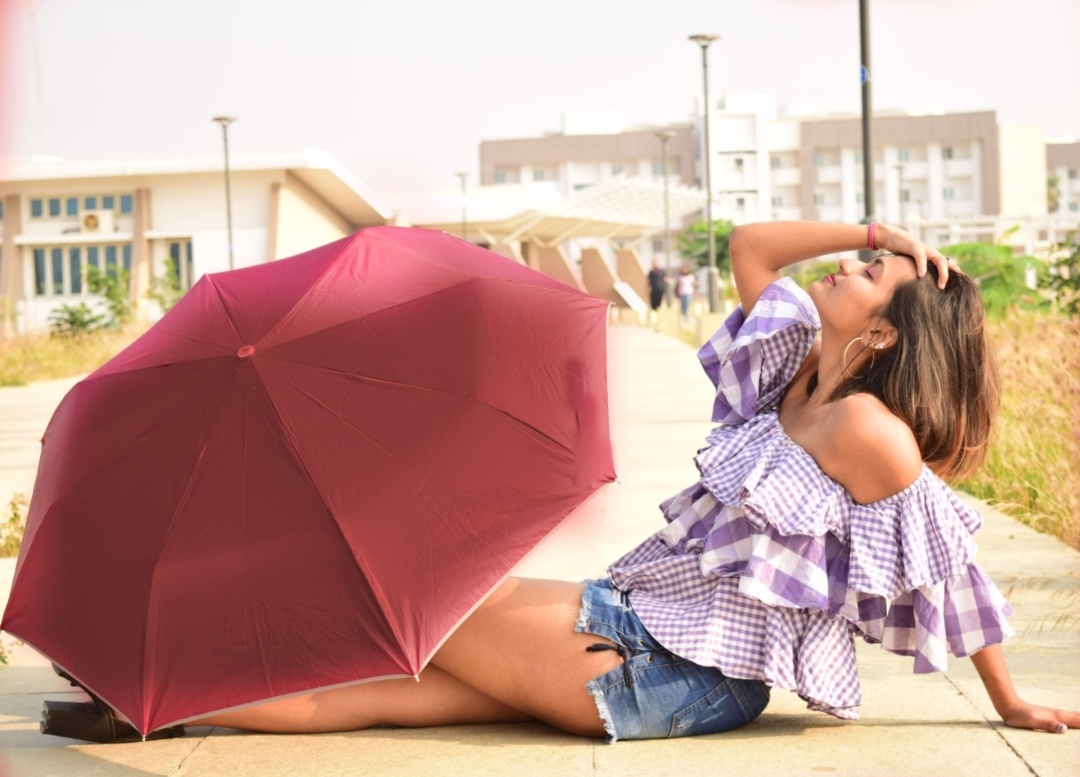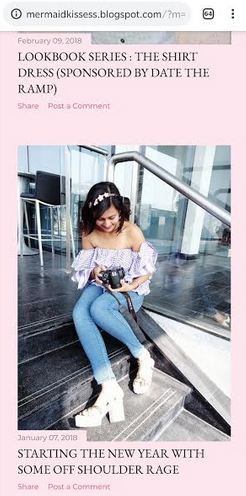 11. Where do you see yourself 10 years down the line after graduating from IIM Trichy?
I hope to be a really successful investment banker someday. I believe that every great dream begins with a dreamer and I have within me the capability, passion and also patience to reach for the stars to change the world. I have a dream of starting my own fitness institute of physical and mental fitness. I hope that it will expand much and will have centres all over India in 10 years since its inception.