This is the inspiring story of success against all odds of Manavdeep Singh. His journey bears a testimony to the fact that grit and hardwork alone can make one tide against every force of the world and achieve what one wishes for. Here's a little about Manavdeep: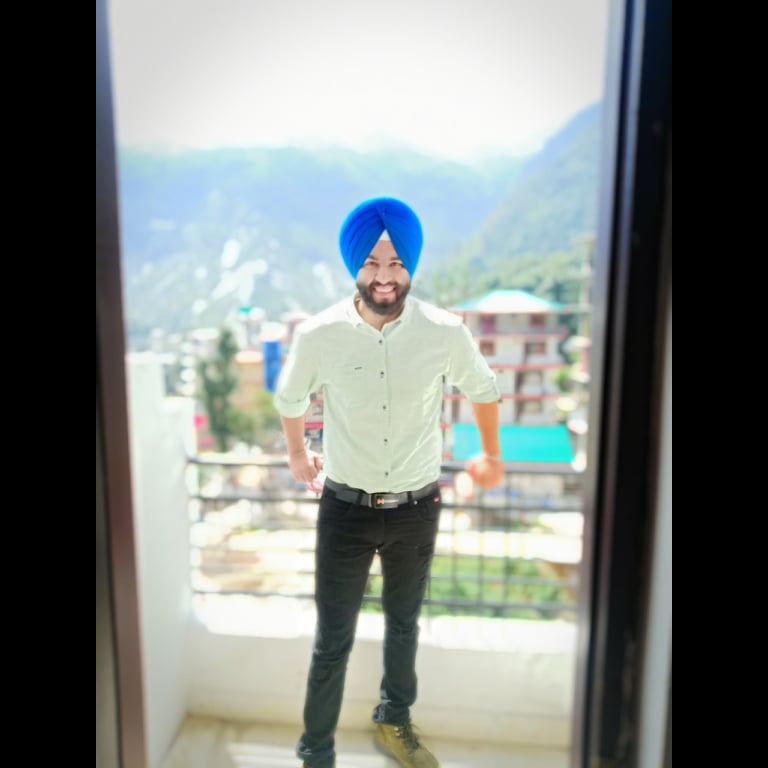 "A pro-environmentalist, I'm a person who sees the creative side of everything, making me the first ever student at University level to design and manufacture the 'Zero Emission Vehicle', modified the basic bicycle for differently abled and founded the Team Lakshya. Through my poetry, I've touched various social issues. I always believe in being helpful and enjoying life to the fullest facing the negative aspects of it cheerfully."
Calls: IIM L, IIM K, SPJIMR, FMS, MDI, IIM I, IIM S, CAP (result awaiting)
Converts: IIM L, IIM K, SPJIMR, MDI, IIM S, IIM I, FMS (WL). 100% Conversion Rate.
Hear it from the horse's mouth:
-------------------------------------------------------------------------------------------------------------------------------------------------------
"Every-time you feel like not working anymore, just remember that the person who is going to beat you in future is working an extra hour everyday." - These words were the source of motivation for me.
Before I start with writing my CAT journey, here are the few highlights:
Yes, I'm a GEM (General Engineer Male) – The least sought after candidate for a B-school.
1st attempt – 150 days of preparation (Believe me, it's actually enough).
My first mock score was 47 overall ( -1 in Quant to finally 99.56 in actual CAT)
I was working while preparing for CAT.
I was not a regular reader of novels, newspapers etc. (Though now I am).
I was on a medical bed rest (Multiple disc desiccation with annular tear, couldn't literally sit)
No coaching institute, only self-study.
My partnership with CAT started in July 2018 accidentally. Yes accidentally, both mentally as well as physically. I was working in an MNC, quite happy with my work. Coming from a middle class family, the best thing for the parents is to see their child working with a decent salary. Everything was good, when suddenly I was put to bed rest after an accident while working for my project in the organisation.
I had suffered multiple disc slips with annular tear and was bed ridden in no time. The machine failure which led to my injury was labelled as a man failure. It was tough to even walk for 5 minutes or sit on a chair. I felt as if I lost everything, my health, my job, my money and my future promotions, the only thing I hadn't lost was hope and believe in myself.
These challenges are often make or break situation. You can cry over your luck or just make use of the time to bring out the best in you. It was the time I decided to fight back. The CAT forms were out, I filled the form, took a calendar and on the back of it, I wrote "99.5+".
I decided to make use of the time I had and wrote my first mock scoring just 47 percentile. I didn't let the scores define me and kept on working on improving my knowledge. I used to search 'IIM Motivation video' on YouTube and the first video that used to appear was 'Welcome to IIM Lucknow'. I have watched this video infinite number of times (who knew that I would actually land up at IIM L!).
I started with Arun Sharma's Quant (Since it was my 1st attempt, all I knew was to buy books and solve them completely). I would read the theory and solve till LOD 2, covering almost every question. I solved TIME, IMS & CL mocks.
Mocks and sectionals formed a major part of my preparation. I started with a mere 47 marks in my first mock to 99.56 in QA. I would suggest everyone to treat mocks as their study material. Marks should not matter in the initial stages, rather you must learn and analyse each and every mistake you do and note it down in a separate notebook which you must keep revising every week. The more mistakes you commit, the more you learn.
I also prepared a tracker of my CAT marks and percentiles in Excel to actually set my short and long term goals. The number of mocks you attempt don't matter. The thing that matters is how effectively you learn from them. I attempted 77 mocks & around 110 sectional tests. That is a huge number because I didn't refer to any study material and had all the time in the world to attempt time bound papers. After getting my slot for the D-day, I started writing mocks exactly at the same time every other day.
Also it's a suggestion to the aspirants to develop their own strategy for maximising their scores by trying out different things in mocks and finally settling with what they are most comfortable.
After the CAT was over, I started GD-PI preparation even before the results. It was a great learning and confidence building experience covering various aspects of interviews and preparing according to my strengths.
My interviews have been the most memorable experiences of my life. I got chances to showcase my poetry writing skills, display my Automobile designs and even end up singing a song in one of them! The interviews can be controlled and driven according to your strengths and that is all you need to master.
It has been a wholesome experience of learning, individual development, communication skill enhancement and confidence building as I prepare myself for a new journey ahead.
If a normal guy like me can make it happen, then every aspirant out there, who is far more competent to ace this exam must not feel demotivated with low mock scores.
You are already a winner!