Admit it. You think investment banking is a sexy career. Somewhere in the secret recesses of your heart, you nurture this dream of becoming a hot shot investment banker. You visualise yourself as the hand that rocks many start- up dreams. You're the power in the powerful. You see yourself vacationing somewhere at a ski resort in the Swiss Alps. And probably retiring at 40 so that you can enjoy the fruits of your labor.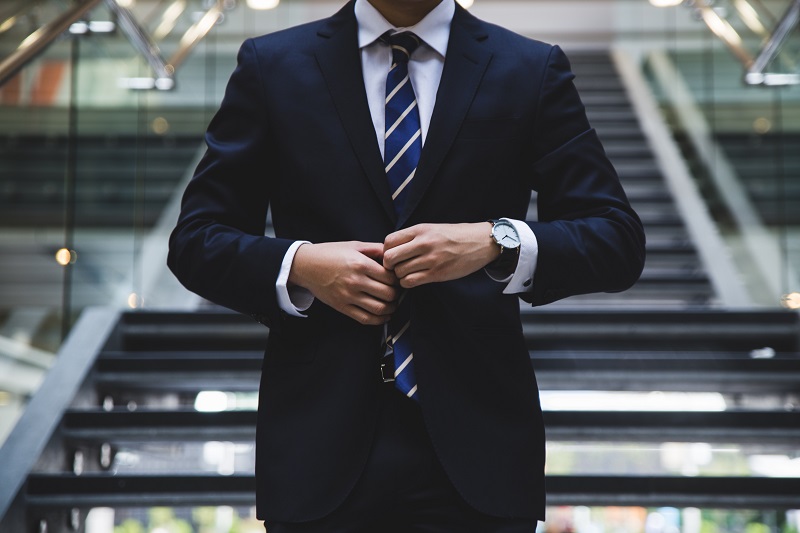 Before you get carried away any further, let's figure out how you can get started on an Investment Banking (or IB for the sake of this article) career. And what opportunities are open to you...
Despite being an investment banker, you may not have much to do with investment or banking. So what do investment bankers really do, besides making a cartload of cash?
As an IB, you'll be raising capital, performing financial advisory, underwriting, and obviously advising clients on buying or selling businesses. You'll be like that bridge which connects 2 places. Only, the 2 places will have something to offer one another. And you'll get a hefty fee for your services. Because let's face it, you are helping clients rake in the moolah.
Starting out though, you'll be under a lot of stress to learn fast and on the job. Your day to day would probably include making information memorandums, pitch books, teasers, financial models as well as doing a whole lot of research.
Be warned, many people bow out of an IB job because they can't take in the stress and pressure of it. Be ready to work long hours to reach the end of the rainbow and make your dreamed of money.
Okay, now that that's over, how do you become an investment banker?
Speaking of career paths, there are 2 types of employers you'll have access to:
Bulge Bracket (global investment banks) Or MNCs

Indian Banks
Bulge Bracket consists of world's largest global investments Banks. It includes the likes of BAML, Barclays, CitiGroup, Goldman, JP Morgan, Morgan Stanley, UBS. Other MNC Banks (Moelis, Standard Chartered, etc.) are also a part of this category because they do the same work and give the same pay.
These banks typically have 8–15 member teams and are very selective in their hiring policy. There are few vacancies in a year and it's rather difficult to get into one. They hire primarily through 2 career paths:
1. MBA → Internship → PPO - Almost all the bulge bracket hire from IIM ABC. There are few that go to Lucknow, FMS and XLRI. So if you want to get into a Bulge Bracket, then try to get into ABC. In a good year they take 35-40 interns across all three campuses (Top 3% of the typical batch). But the PPO ratio is very low with upto 10–15 people getting a full time offer. What makes these roles lucrative is that they pay a base of 35-40 Lacs p.a. and annual bonus up to 100%.
Here's what a recently hired IB has to say:
"I was recruited for the role of Investment Banking Summer Analyst by J.P. Morgan. My interview was based on technical questions (mostly valuation related questions in very detail) and also on the HR questions; most important being "Why Investment Banking". There were a total of 2 rounds of interview (each 30-40 mins). I converted my internship into a PPO and now work full time." - Amol Aranake, Currently Analyst at J.P. Morgan Investment Banking | IIM Bangalore PGP 2017-19
2. CA → 6 months Internship/1 year Contract → Full time offer - Few firms take CAs for their Analyst program for a 6 months internship or a contract role. This is very rare tough. BAML, Credit Suisse, Goldman, JP Morgan, Moelis hire CAs for their internship and also give full time offer. But only 5–10 CAs get an opportunity like this, with around 2–4 getting full time offers.
People from good undergrad colleges like SRCC, Stephens and Xaviers' may get into the bulge bracket too, but that is quite rare. As a bulge bracket analyst, you'll typically be handling 2–3 deals in a year. Ans note that's probably how you'll start. As an analyst.
Meanwhile, Indian Banks consists of organizations like Kotak, Avendus Capital, JM Financial, Ambit, Arpwood, Yes Bank, Edelweiss, ICICI, SBI Caps, IIFL, O3, Axis Capital etc. Basically, large Indian Banks that are involved in M&A and IPO issues. Now Indian Banks typically have a larger team size and handle a large number of deals of various sizes. Their team size could range from 10–40 members. So they have more vacancies over the year. They hire primarily through the career paths mentioned below...
MBA → Internship → PPO (or) MBA → Final Placements - Almost all the Indian Banks hire from Top 10 B-Schools. In a good year they take 80–100 interns across all three campuses. They pay a base of 15–25 Lacs and annual bonus of up to 100%. Here they are typically hired directly into the Associate role.

CA → Analyst role - A lot of Indian Banks like Kotak, Ambit, Avendus, Yes Bank etc. directly recruit CAs in the Analysts' role.

B.Com from Top College → Analyst role

IIT → Internship → PPO

CA → Equity Research/Valuation/Due Diligence → Associate role - A few people working in equity research or DD at the big 4 have also shifted to Investment Banks.
So what type of jobs are on offer? And which areas are they most prevalent in?
Types of Investment Banking Jobs:
Mergers and Acquisitions (M&A):


M&A bankers specialise in providing companies with strategic advice when they plan to either merge with a competitor or acquire a smaller firm. The most fundamental and sound skill that these bankers require is Financial Modelling, which is what they base their suggestions or advice on. Highly ambitious individuals who are capable of working extremely long hours with great people skills, tend to pull out a 7 figure salary as they progress their careers. Got the right skills? You might even become a legend executing some of the largest deals.

Underwriting:


A more traditional role for Investment Bankers has been to assist corporations and governments raising capital, which falls in the purview of the underwriting department. Bankers in this department specialise either in debt or equity and might also specialise by industry. These bankers need to be able to liaison with their clients in order to determine their capital needs while also working closely with traders and security sales personnel in order to determine the market situation and the price that any security may command in the market. As with most other investment bank jobs, underwriters might end up spending extra hours, when working on a deal.

Private Equity:


Private equity jobs are currently the hottest and most prestigious positions in all of finance. The massive compensation and the bonuses on the senior members of the firm contribute to this craze. While these jobs can be found within an investment bank, there are many prestigious venture capital firms such as Black-stone, KKR and TPG, to get into which one would need to have excellent track record in investment banking or if you're a fresher you need to have more than excellent academic record and it helps if you're from a top tier university.

Venture Capital:
While Private Equity firms invest in established companies, Venture Capital firms specialise in investments in New or Startup companies in various industries that are particularly fast moving and growing (E.g: Bio-technology, green technology, e-commerce etc.,). While many of these companies fail, the payoffs from few winners outweigh the losses from many failures. The single most skill that people working in Venture Capital must possess is the ability to identify the right opportunities at the right time. Many wish to get into venture capital for this thrill that the jobs have to offer. The compensation as with other investment banking jobs is handsome and the work hours are just as long.


Almost all of these jobs demand strenuous working hours but the compensation more than makes up for it. Because of the potentially large pay-offs, competition for these jobs is very fierce. Even though many investment bankers come to their career from prestigious universities and with an MBA. If you develop the right skills like financial modelling, you should explore these enriching careers. If you're looking for investment banking jobs, you should specifically look for any of these different types of investment banking jobs.
Here's hoping this article helps in breaking your preconceived ideas about an investment banking career. Basically, be aware that you have many avenues open to you, if you wish to work in IB.
Curious about what skills you'll need for IB. Read this.
Read & view different perspectives on Investment Banking in our IB archive here.
Resources:
Information sourced from
here
.