IIM Bangalore Interview Experience – Amol M. Aranake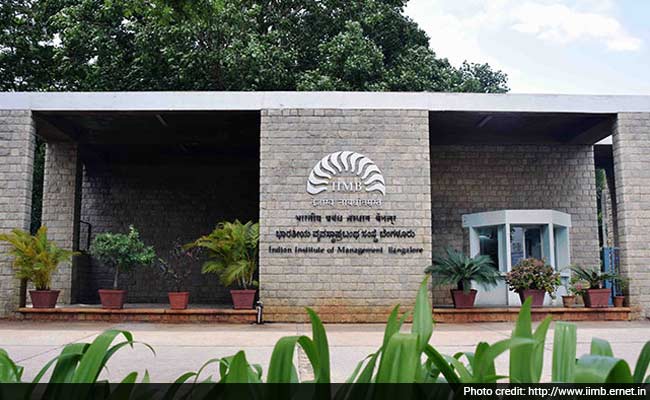 Indian Institute Of Management Bangalore
PGP 2017-2019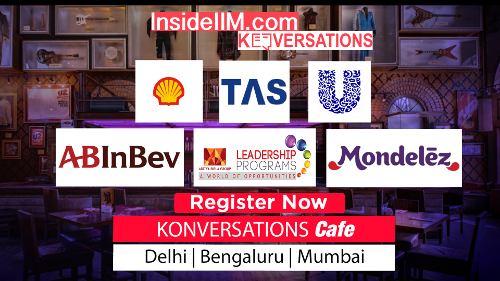 Interview Experience
I am a Chartered Accountant with no work experience. A CGPA of 6.5/7 in B.Com; 91.08% in 10th and 87.67% in 12th. My CAT score was 99.37%ile with ~98%ile in each of the 3 sections.
I had an all-female interview panel comprising of 2 professors (P1: CA, CS and a professor of Finance at IIM B; P2: NSRCEL at IIM B) and an Alumna (A) of IIM B.
(I knew this as soon as I saw my panel. I had done my homework.)
The WAT topic was on the future of driverless cars in India and the time given was more than enough w.r.t. the space provided.
I was in the Morning slot at Vivanta by Taj in Mumbai on the 4th of March 2017. I was the last candidate in my panel of 7 and after waiting for what seemed like an eternity the moment I had waited almost 8 years for had arrived! My interview started at around 12:40 p.m.
Went in and greeted the panel.
P1:
I am not able to tally the marks you have mentioned with your mark sheets. (I was prepared for this as there was a lot of confusion surrounding CGPA To Marks conversion for Mumbai University Students. So I explained it convincingly.)
So what is your backup plan?
Me:
In case I do not make it to any of the top institutes this year, I will work for a year as a CA and then reapply next year. I also have a GMAT score of 740 so I will also be applying to foreign universities next year. I will go through this process again and be back here next time.
P1:
So you are sure about doing an MBA. Not interested in this CA, Finance etc.?
Me:
(Surprised) No, Ma'am. Finance is my passion!
P1:
Then why MBA?
Me:
Ma'am owing to my CA I already have substantial knowledge in the field of Finance. I wish to build on it and also acquire knowledge in the other functional areas of a business such as marketing, operations, HR, etc. and gain a holistic understanding of business processes in order to effectively lead businesses someday.
P1:
So for that, you can also do a CFA and then work in corporate finance. You can become a CFO, talk to the people in your organisation and then acquire all the knowledge you need to lead a business!
Me:
Yes Ma'am you are right. An MBA isn't the only way to get to where I want to be. But it is the fastest way. I will reach where I want to be irrespective of an MBA. It is just about how fast I get there. And I believe that this will be the fastest route.
P1:
But then you said finance is your passion. You didn't say you want to be a CEO. So I said CFO.
Me:
No Ma'am. I want to be a CEO someday.
(Finally convinced. It was a relaxed conversation. No Grilling as such)
A:
So tell me about GST. You have to critique the GST. Pros, Cons and Challenges.
Me:
Sure Ma'am. I believe that GST is a very positive reform. It will lead to a unified tax regime and will eliminate the multiplicity of taxes. Right now the biggest problem with the current indirect tax regime is the lack of availability of input tax credit. For example, if I am providing a service on which Service Tax (Centre Level Tax) is levied; I am buying some goods for providing that service and paying VAT on them (State Level Tax) then I cannot set-off the VAT against the ST liability. Through the introduction of CGST, IGST and SGST, this cascading effect of taxes will be abolished and the prices of the goods and services will fall in the long run.
A:
But it is being said that the prices of services are going to rise and so is the inflation…
Me:
To an extent yes. Services are currently taxed at 15% whereas under GST they might be taxed at 18%. However, due to the availability of the input credit, the cost of services pre-tax will reduce eventually as the benefit will be passed on to the consumers in order to stay competitive. Hence, in the long run the prices will fall and so will the inflation.
In terms of cons, one of the problems is that if the second stage dealer has paid the full amount including GST to the first stage dealer, but the first stage dealer has not deposited the GST amount with the Government, then the second stage dealer will be denied credit of the GST paid by him. And with the huge no. of small dealers in our country, it will be impossible for the dealers to follow up on this and will hamper their business.
(Co-incidentally, I had read this in The Economic Times while waiting outside for my interview. A slice of Luck! Or perhaps a reward for working hard till the minute I am called in for my interview. A bit of both I would say.)
Also, although GST is a good reform, in my opinion, there was a much better reform available. It is called as the Banking Transaction Tax(BTT) and it is proposed by the institution who is considered as the think-tank behind demonetisation.
(I had done a lot of research on BTT and wanted to bring it to the table. I saw an opportunity and I took it! After all leading an interview is the best way of acing it.
Explained in detail about BTT including the structure, its benefits, how it should have been implemented before demonetisation, etc. with statistics and facts.)
A:
Then why do you think the Government didn't do it?
Me:
Political will Ma'am. I think the political will of taking such a drastic step was lacking and the Government wasn't willing to test the depth of the river with both feet. So they ended up taking a half-hearted measure with demonetisation which turned out to be an economic failure. However, coming back to the challenges that the Government faces with GST, IT Infrastructure is the major challenge.
(This was my way of ensuring that the discussion stays on track now that I have finished talking about my area of strength. Also the panel shouldn't feel that I am straying away from what was asked.)
A:
Do you think the current IT infrastructure is sufficient?
Me:
Mr. Jaitley says so. And from my articleship experience, I feel we are at about 80% of where we need to be in terms of IT Infrastructure. The kind of information that the Income Tax department is getting these days from the state departments for issuing notices suggests that the IT Infrastructure is quite efficient. And with a centralized information system, it will only get better. This is another benefit of GST. It will lead to an increased compliance and widening of the tax base.
A:
But we already have an efficient Income Tax information system. So why will the tax compliance increase?
Me:
It (Income Tax Information System) is only at a central level. Not at a state level.
A:
What do you think will be the effect on inflation?
Me:
Since the prices will fall in the long run, so will the inflation. And anyways right now the inflation is well under control at 4.5%.
A:
What is this figure?
Me:
Ma'am CPI. F.Y. 2015-16.
A:
That is a very old figure. What is the latest reported inflation of the last month?
Me:
Ma'am, I am not sure about it but I can give you a range. 4.5-5%.
A:
Are you sure?
Me:
Yes, Ma'am.
(First Mistake. I just couldn't remember it and took a guess. Of course, I was caught and I was kicking myself for the days to come.)
A:
(Laughs) You should check up on that!
P2:
So in your SOP you have mentioned that you were cast in the role of a leader during your articleship for a 2 month period. Can you tell us what this 2 month period was about and what was your experience?
Me:
Yes Ma'am. It was during September and October 2015. Since we were a compact sized firm, we had a manpower crunch as most of my colleagues and seniors were on leave for their CA Exams. So it was just the four of us including 2 juniors. We had to upload Tax Audit returns of more than 60 clients within this time failing which heavy penalties would be due. So I started by organising and planning. I had to estimate which clients would take how much time to respond, which clients would need more work, which were the ones which could be dealt with at a later stage, etc. We assigned one person to ensure that the clients submitted their data on time. I also had to make sure who was the right man for each client. It was necessary to know the expertise of each of my teammates and match them with client requirements. We planned it to precision and finished the task with a couple of days to spare.
P2:
But all this is what a manager would do. What was the leadership part in this?
Me:
I had to motivate my teammates from time to time. We were up against it throughout and we had long working hours. It was easy to get demotivated or disinterested and to just give up. Also given that we all were preparing for CA exams we needed time to study and there was a tendency to compromise on work in order to ensure we get time to study. So I would tell my teammates that it is not just the books that can teach us. This is our study. What we are learning here is worth much more than what we would otherwise learn. This is not just our work. This is also our school. This is where we learn what will matter the most in the long run!
P2:
What according to you is the difference between a leader and a manager?
(I paused for a few seconds. She was waiting for me to answer so I said I am just trying to put it very succinctly.)
Me:
When a manager tells someone to do something, they do it because they are told to do it. When a leader tells someone to do something, they do it because they want to do it.
(I felt like I had hit the ball right out of the park with this one!)
P2:
(Looked convinced) So what are your other interests apart from academics?
Me:
Football and Fitness. Football is my passion and I love watching the EPL. I am also a fitness enthusiast.
P2:
But you have mentioned so many hobbies in your SOP.
Me:
Those are my interests some of which I still pursue. I used to pursue them in my college fests.
P2:
So what form of Singing?
Me:
Bollywood.
P2:
And dancing?
Me:
Bollywood again Ma'am.
(P1 suddenly joined in the conversation)
P1:
So I recently read in a Bangalore newspaper that these SAP, Oracle, etc. have their back offices in Bangalore and they have received huge notices from the Income Tax department. Do you know what is it about?
Me:
No Ma'am. I have not read about it.
P1:
Take a guess.
Me:
It could be capital gains. Or perhaps transfer pricing.
P1:
No no. They don't generate any revenue. They only carry out operations for their parents and their parent pays for it. So why are these IT people troubling them?
(I was just trying to think of another possibility but in vain!)
So you can't think of any reason?
(I don't know if this qualifies as Mistake No.2 but I did regret not answering it.)
Okay, so what is Transfer Pricing incidentally?
(I had done very little of Transfer Pricing and I knew I was in unchartered territory. So my plan was to revolve the discussion around the basics which I was well versed with.)
Me:
If an enterprise wants to sell goods to a related party, then it must be at an arms length price. For example, if an Indian parent wants to sell biscuits to its subsidiary in the US, and if they are selling one packet at say Rs.20 in India then it must be sold at an equivalent price to the US subsidiary. If they sell at a lesser price then it would lead to a deflation of revenues and thereby tax avoidance. There are various methods of measuring the Arms Length Price such as the Transactional Net Margin Method(TNMM), Controllable Uncontrolled Price(CUP), etc.
(She asked me the reverse situation of my example of buying from the subsidiary and its effect which I explained well.)
P1:
So if you are the accountant of the Indian Co. and you want to prove that the price at which you are selling is the Arms Length Price. How would you do it?
Me:
Ma'am I could use PPP(Purchasing Power Parity).
(Elaborated on it a little).
P1:
Okay. Any other Method?
(I was again trying to think.)
You were mentioning some methods earlier.
Me:
Yes Ma'am. So the TNMM method can be used only for…
P1:
(Smiles) Okay. That's it. Thank You so much.
Me:
Thank You Ma'am.
(For a while I couldn't believe that the most important interview of my life was over! Then eventually the feeling sunk in.)
Verdict:
Converted! I am now pursuing my dreams at the Indian Institute Of Management Bangalore. PGP 2017-2019.