There are several other factors contributing to this rigor:
Intense competition with talented peer group: At IIMU, peer group joins from great diverse backgrounds, and they have been one of the best in their field. It makes every day at IIMU more competitive as everyone thrives on being the best on campus.
Case-based pedagogy: Most of the three daily classes require case reading - long 20–100 pages with technical and financial data. You must read the cases to understand the lecture, and remember, a large part of your grade component depends on class participation.
Multiple grade components: Each course grade is based on 3–6 elements (mid-terms, end-terms, term papers, class presentations, group projects, class participation, etc.). So, you need test-taking ability, writing skills, and excellent time management to ace a course, not just subject knowledge.
Surprise quizzes: To make our life more challenging, the surprise quizzes are part of our daily chores. We must be on our toes because we can expect a surprise quiz mail only an hour before quiz time any day. The extent of surprise is so high that the name of the quiz's subject gets revealed only by the mail from the program office.
Inflexible rules: Plagiarism is a sin, and it has inevitable repercussions. Deadlines are sacrosanct, and missing one means dropping down the grades exponentially. In addition, 100% attendance is mandatory (until there is an exception).
Non-academic workload: While you're busy trying to catch up on your breath, you also have a long list of tasks piling up.
Club activities: Most of the students are involved in some clubs or committees and are adhering to their respective committee's additional work.
Placement preparation: For 1-year MBA, we have to be on our toes because within 6-months of joining an MBA, we shall expect our placements. For 2-year folks, summer placement is crucial to their MBA success. Resume preparation, application submissions, mock interviews, and case prepare all time-consuming activities in the first term.
---
What Makes IIM Udaipur Special?
Special about IIM Udaipur? There are many. Here I go with a few of them.
Scenic Campus: Situated in the City of Lakes and the campus is spread across 300 acres, surrounded by hills of the Aravalli range, it has the largest campus among all the IIMs, and it is the first among new IIMs to move to its permanent campus. The academic building and the hostels are placed at the center of beautiful mountains, and especially during the rainy season, it feels nothing less than a hill station. Hence, it is obvious the campus is entirely away from any pollution, and it provides us with an excellent opportunity to stay close to nature during our MBA journey. In addition to this, IIMU also owns the pride of award-winning architecture.
The vision of Excellence: Established in 2011, IIMU has accomplished many milestones in a short span of a decade. It became possible because of the exceptional vision of IIMU, and its foundation was laid by our ex-director, Prof. Janat Shah.
At IIM Udaipur, we are trained and groomed to become future leaders. We are trained in a way that we can stand out from the crowd to reflect our vision and create an epitome of leadership. It is not just academics; we are provided with a comprehensive competitive ecosystem to grow, and our faculties play a vital role in nurturing the same. Almost every student at IIM Udaipur is part of some clubs or committees and is involved in various extra-curricular activities. It plays a prominent role in the overall development of an individual.
Culture: Every place has its own imprints of culture, and so IIMU has. A great culture plays a prominent role in providing a favorable ecosystem and overall development of students during the MBA tenure. This place is like a home for us, away from our home, and with every passing day, our bond grows stronger. The moto of IIMU, "building U together" truly justifies every bit of it. An excellent example of campus culture is that professors and students dine in the same mess, and students can interact with professors while having a meal. You can also have lunch with the director himself as he dines in the same mess where students do. There is no special treatment for anyone.
---
Life At IIM Udaipur
Well, it all started on 6th April 2022 (One Year MBA programs commence in April), when I marked my first day at IIM Udaipur. It was the induction day for us, and I reached campus a bit early at 4 am to occupy my allotted room at the hostel. Like obvious summers of Rajasthan, the weather was quite hot. But the hostel greeted me well with a spacious air-conditioned room. The typical day at IIMU starts at 8:30 am, and we have to be ready with all the morning chores before that because late entries in class are not entertained. IIMU is known for its rigorous academics. Indeed, a high academic potential is essential but not enough. What matters is a willingness to unlearn and relearn, to delve deep within and without. The high-standard academics inside the classroom are carried to all campus activities and community life outside the classroom. We have a perfect blend of academic excellence and a rich choice of extra-curricular options with the spectrum of experience that IIMU offers to its students ranging from the rural to the global. Various clubs and committees encourage students to explore their wide range of interests and passions like nature, culture, sports, art, photography, and adventure with no limit but curiosity and enthusiasm.
IIMU has a student-written constitution, an honor code, and values-driven student self-government. IIMU also attracts students with diverse cultures from all parts of the country, and we are evidence of great cultural harmony on campus. Be it Diwali, Eid or Christmas, we celebrate every possible festival with great joy and pleasure. We also have various fests like Solaris (Annual Management Fest), Utkrisht (Annual Sports Fest), Audacity (Annual Cultural Fest), and many more. These fests make up most of the happening memories of campus life.
In addition to all of these, the IIMU campus is famous for its scenic beauty. Especially during the rainy season, the hostels surrounded by hills Aravalli range make you feel like nothing less than a hill station. Winters also has its persona on the campus.
It's a place that will drive your soul to aspire for bigger, brighter, and beautiful things. It's an experience where YOU matter.
---
About Author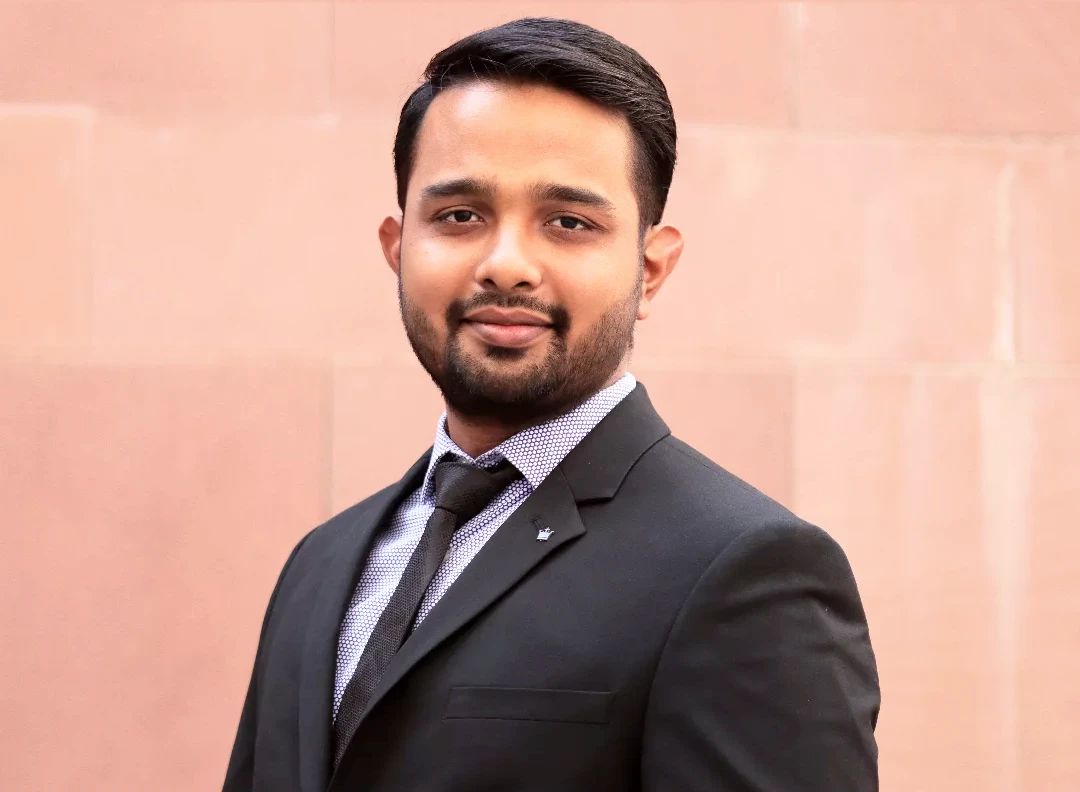 Abhishek Chakraborty is a student of 1-year full-time MBA in Digital Enterprise Management at IIM Udaipur. He is also a student representative of the Media, Industry & Interaction Cell of IIMU. Before joining IIMU, Abhishek worked with organizations like Cognizant Technology Solutions and e-Zest Solution Ltd as Digital Experience & Content Management Author in the Adobe Experience Manager domain. He holds a bachelor's degree in Electronics & Communication Engineering from Lakshmi Narain College of Technology, Bhopal. Hailing from the religious capital of India, Varanasi, he is an avid reader and photographer and loves traveling and exploring new places and cultures.