A lot gets revealed in informal conversations over a coffee! So I decided to take it up with some of the bright minds at IIM Lucknow to discover who they are and how they achieved the milestones of success in their lives. In the second part of the series, we interact with Mayank Bansal who is an alumnus of NIT Bhopal, ex-Bajaj Auto, and an intern with Deloitte USI.
Candidate: Mayank Bansal, IIM Lucknow PGP 2019-2021
Take Your Career To The Next Level. Ask Our Experts Anything. We Will Respond Within 48 Hours.
Candidate Profile:
Undergrad: 8.6 GPA (B.Tech, Mechanical Engineering, NIT Bhopal)
Work Experience: 34 months | Process Engineer (Operations), Bajaj Auto
How did you prepare for CAT?
I started preparing for CAT 2018 in the month of July. I wasn't able to join any coaching classes because of the hectic work schedule and extensive travel. However, I enrolled for TIME institute's online mock (AIMCAT) and sectional tests module for my preparations.
I prepared a timetable and started preparing with foundation tests for DI/LR, Quant & VA/RC sections every day and eventually moved to intermediate and expert level tests. My focus was to go through the solutions for the questions which I attempted wrong and understand my mistakes ensuring to not repeat them again. I sincerely gave all AIMCAT's as and when it was scheduled and kept doing a self-review of my performance over time.
What is your advice to CAT aspirants?
My advice to CAT aspirants is to have a disciplined approach for CAT preparations and devote time regularly. Focus on all the three sections and solve as maximum mocks as possible as it helps you to improve your speed of solving questions and increase your comprehension reading speed for RC.
How did you prepare for Summer Placements?
Summer placements are an important process in any B-school as it gives you an opportunity to work in an organization for 2 months thereby providing a better understanding of the corporate life ahead.
IIM Lucknow has a committee 'Team Disha' which helps you in your placement preparation even before you join the campus in the form of master CV and HR answers preparation. Over the 4 months from the date of joining college till summers I attended domain-specific sessions, GD's, consulting case preparations conducted by Disha accompanied by help from other seniors.
I also used to read business news every day to get updated about different industries across sectors. For summer placements the most crucial part is your CV preparation with detailed explanations and Q&A asked in interviews. Summer placement preparation demands a high level of commitment along with rigorous curriculum, quizzes, projects, and other extra-curricular activities in college.
How was your interview experience with Deloitte?
There were in-depth interview rounds focussing on questions around my CV and previous work experience followed by some cases.
a) Here are some sample questions to give you an idea for the same:
Sample Interview Questions:
Please take me through your CV.
Can you describe each of your functional roles at your previous organization?
Why did you leave your job to pursue an MBA?
Why do you want to join Deloitte?
b) Here are some reference cases to give you an idea of what to expect:
Sample Case 1: Market entry for an international ice-cream manufacturer
Case Problem: I am an international ice-cream manufacturer and want to enter the Indian market. What factors should I consider before entering?
Ask questions around the motive behind entering the new geography, company profile, products and understanding the constraints (financial or time) for market entry. Conduct:
a) Macro-level analysis of India as a market for ice-creams applying the PESTLE framework.
b) Micro-level analysis of ice-cream industry understanding competition, suppliers, etc. applying Porter's 5 forces model.
c) Market Sizing: Guesstimate the market size of Choco Bar (Price-point Rs. 20) in India.
You can follow a top-down approach on the following, applying the following filters:
ii) Income groups (To differentiate on the basis of affordability)
iii) Age group (To differentiate on the basis of frequency)
Sample Case 2: Revenue generation problem due to delayed payment cycles
Case Problem: I am a US healthcare company and have a chain of hospitals across 5 states in the US. We are facing problems in revenue generation due to delayed payment cycles of patients' bills on credit. Please help us by providing recommendations.
You can expect the case question to be supplemented with additional data sets to help you identify the problem and take decisions accordingly.
We wish Mayank the very best in his future endeavours!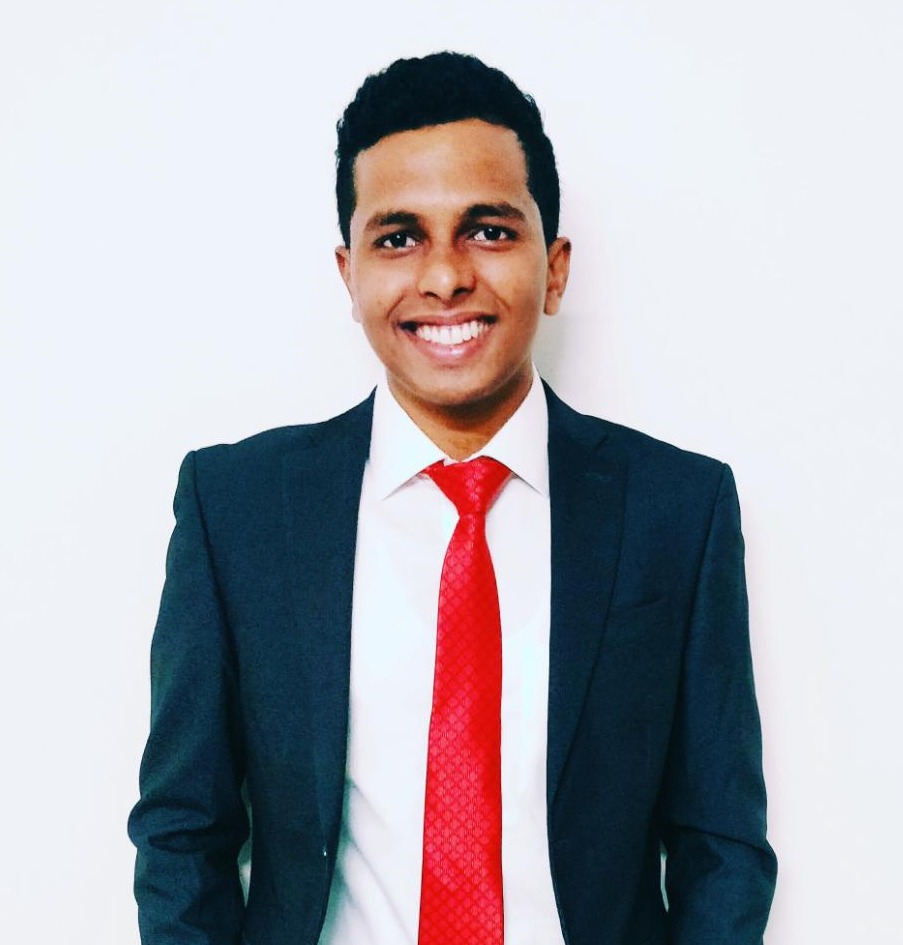 Mayank Bansal is currently pursuing his MBA from IIM Lucknow. He will be interning at Deloitte USI this Summers. He completed his Mechanical Engineering from NIT Bhopal and worked for 3 years in operations at Bajaj Auto Ltd. At IIM Lucknow he is a part of Team Disha, the placements preparation committee of the college. He plays badminton and basketball. Apart from sports, he likes watching web series and movies.