INSEAD, one of the world's top three business schools, has recently launched a Masters in Management (MiM) programme for young graduates looking to enter leadership roles in 2021. The 10-month programme will serve as a launchpad for those with at most two years of work experience in the corporate world. So, what is the admissions process for the INSEAD Masters in Management programme, how much does it cost and is it worth considering?
Wait. What is a 'Masters in Management' programme?
Unlike MBA institutes in India that have students with an average work experience of 1-2 years and have no minimum work experience requirements, management institutes abroad require a minimum of 2 years of work experience in order to be eligible for their programmes. The average work experience at these institutes hovers in the range of 4-6 years. Therefore, in order to have any reasonable chance of making it to an INSEAD or London Business School, you need to have sufficient work experience. But not everyone can work for 4-5 years just to become eligible for an MBA from an Ivy League institute abroad. Here is where an MiM comes in.
A MiM programme is meant for fresh graduates or those with a maximum of 2-years of work experience, thereby enabling graduates to enter the corporate world in a management and/or leadership position at an early stage in their careers. The curriculum is similar to an MBA, though the latter has much more focus on the application of business concepts in real-world situations. Here is everything you need to know about the Masters in Management programme.
Okay. Why should I consider INSEAD's MiM Programme?
"The INSEAD MIM will provide you an opportunity to embark on an intense journey to acquire the skills, knowledge, practice and mindset you need to succeed in a global career. You will undertake this journey with a diverse class, and be enriched by different perspectives and different views on the world. Ultimately, what you will truly discover is yourself: what you want to achieve in your life, your true potential, and who you truly want to be." -
Programme Director, INSEAD
Through its MiM programme, INSEAD offers six advantages to its prospective Masters in Management Class of 2021:
The Brand Name Of A Top-Ranked Business School
INSEAD, founded in 1957, has created a strong brand name for itself across the globe. The institute, which began in the Fontainebleau commune of Paris has now expanded its brand to Singapore and the UAE, establishing campuses in the two developing countries in 2000 and 2007, respectively.
INSEAD has been consistently ranked amongst the top management institutes of the country, ranked number one for two consecutive years (2016, 2017), ranked number two in 2018, and ranked third in 2019 by the Financial Times. Alumni of the institute include CEOs of top companies such as Ericsson, Lego, Banco Santander, heads of States, cabinet ministers of various countries, politicians and Crown Princes.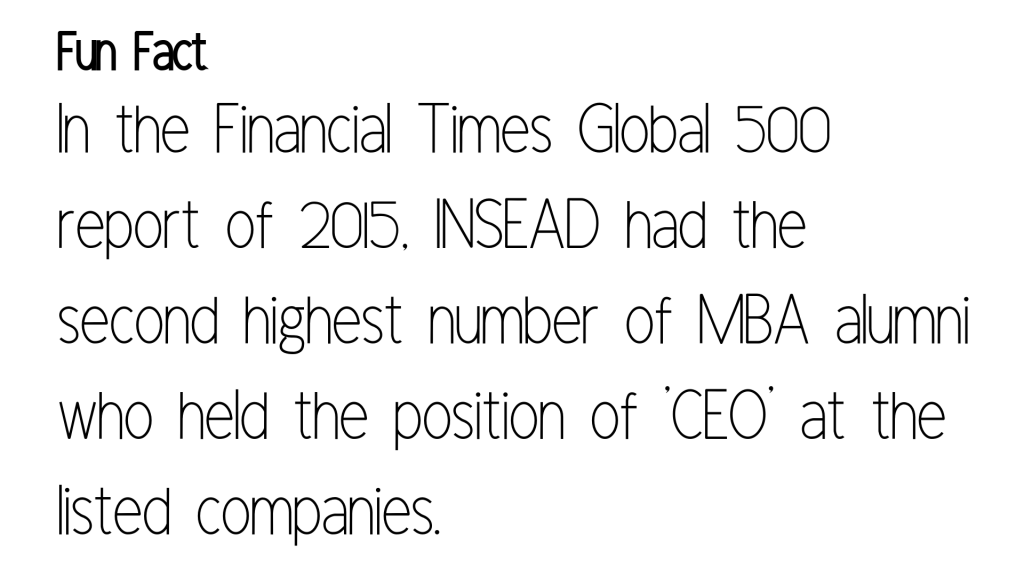 INSEAD case studies, along with HBS case studies, are used by faculty across the elite B-schools of the world; such is the reputation and influence of the institute.
Considering that INSEAD is one of the world's finest management institutes, it is a given that various market leaders and industry giants recruit from INSEAD graduates on a regular basis. The following are the top recruiters of INSEAD alumni in 2018, for the MBA batch: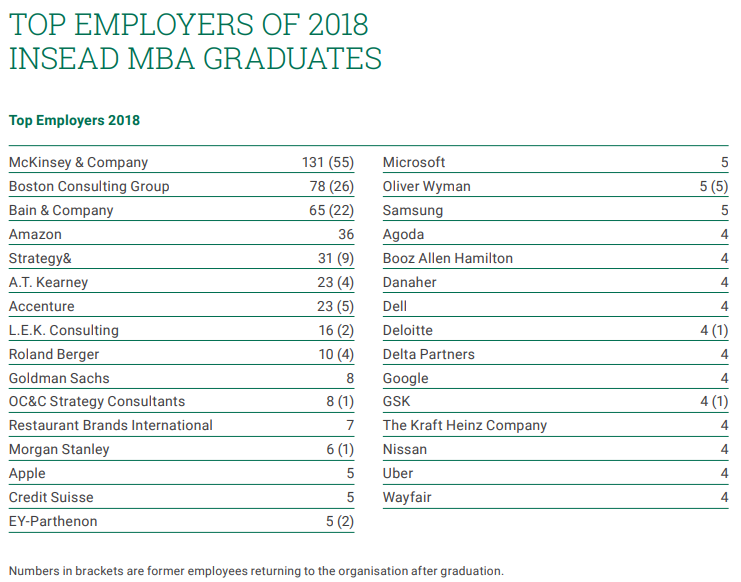 Now, it is not necessary that the same recruiters will visit the campus to recruit fresh MiM graduates, but the table above presents a cogent picture of the kind of recruiters that hire INSEAD graduates. Only at the top IIMs in India do such recruiters visit for campus placements. Given the demand for MiM graduates, chances of ending up at a top company across sought-after industries like Consulting and FMCG are very high.
A Strong Global INSEAD Community
INSEAD has an alumni base of 58,000 graduates working in almost every part of the world. Considering that business schools abroad do not have campus placements, and you need a strong network to help you get a job, this opportunity to leverage such a massive alumni base is a golden one, not to mention the career opportunities such a network will bring to you in the future.
No longer do you need an MBA to work with the top brands at a senior position. According to this report, the majority of Fortune 500 companies are looking to hire MiM graduates in 2019, and this trend is likely to continue in the future as the MiM programme becomes more popular across the globe.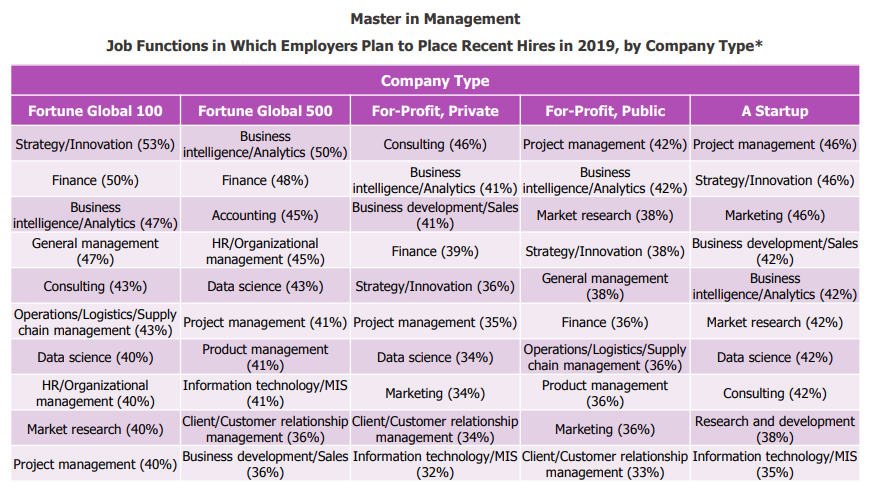 Clearly, MiM graduates are in high demand at the top companies in the world for the most sought-after roles, and being associated with the INSEAD brand is only going to buttress your chances of landing up in such roles.
Practical Application Of Business Knowledge
"Experience a fast-paced succession of classes delivering cutting-edge knowledge, workshops and experiential learning blocks that put to test classroom learning to real-life business situations."
Through a series of workshops and practical classes planned over 10 months (split into 5 periods), INSEAD offers its prospective MiM batch a chance to learn business through experiential learning.
As a part of the 10-month long Masters in Management programme at INSEAD, you will study not only at the Fontainebleau campus in France, but also in the lively city-state of Singapore. Furthermore, in the 3rd period of the programme, you will have the option of going on a field trip to Abu Dhabi, and in the 4th period at INSEAD's Singapore campus, you will have an opportunity to travel to China or the US of A!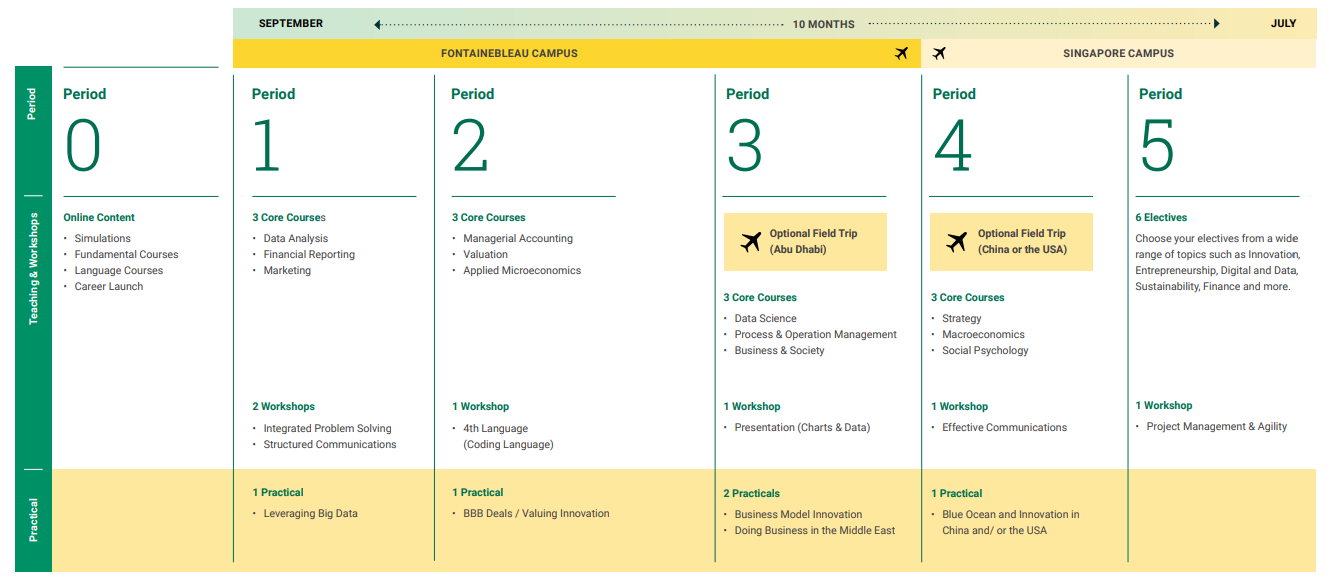 INSEAD truly offers a global experience through its Masters in Management programme.
Note - I personally also believe that the MiM programme at INSEAD has another advantage - you start your corporate journey and begin earning much faster than MiM students at other top institutes such as HEC Paris, University of St. Gallen, ESADE, Imperial, etc., simply because the programme at INSEAD has been compressed into 10-months, as opposed to the 12-18 month programmes at the top-10 institutes for MiM.
The following are important dates you need to keep in mind when applying to INSEAD's MiM programme: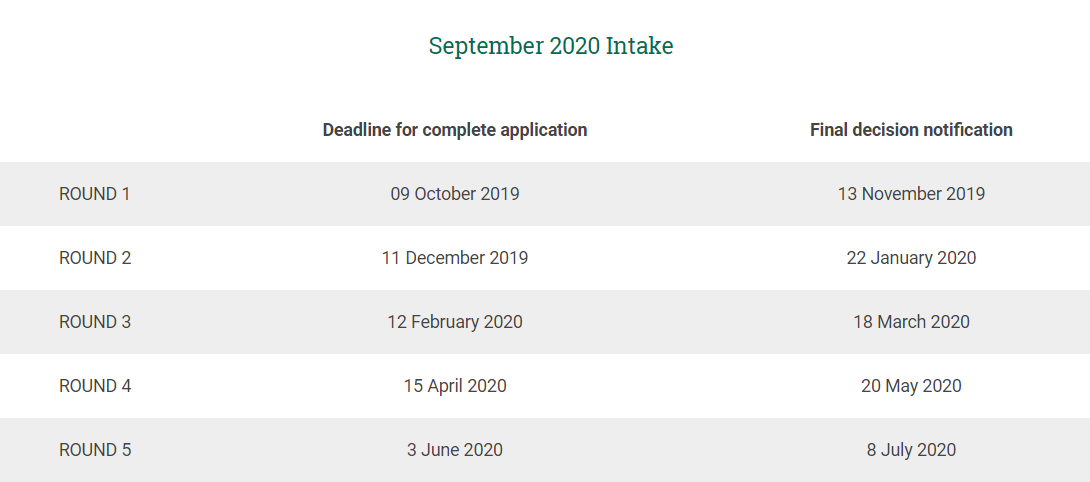 "While we operate a staged admissions process with five deadlines per year, within each round, applications will be reviewed on a rolling basis. Please note that while competition within each of the rounds is equal, the earlier you gain admission, the more time you have to secure financing and arrange logistics. The online application form opens approximately two months before each Round 1 application deadline."
Great! What's the admissions process, and what all will I need to start my application process?
INSEAD's admissions process for the Masters in Management programme is split into six stages:
Stage 1 - Online Application
Stage 2 - Video Interviews
Stage 3 - Status Notification
Stage 4 - Personal Interviews
Stage 5 - Admissions Committee Evaluation
Stage 6 - Final Decision
Stage 1 to Stage 6 takes approximately 5 weeks, from the application deadline. Read more about the admissions process here.
The following are the pre-requisites for your INSEAD MiM application:
GMAT/GRE Scores
TOEFL/IELTS/PTE Scores
CV
Letters of Recommendation
Motivation Letter
Academic Transcripts
Applying for the MiM programme at INSEAD will cost you EUR 180, which is approximately Rs. 14,000.
Alright. How much is this going to cost me?
Here's the figure likely to put you into a dilemma - €47,500. That's how much the 10-month programme costs at INSEAD.
For Indian applicants, this will be approximately Rs. 37.20 lakhs, making the MiM programme at INSEAD the most expensive out of the lot. To compare, a 12-month MiM from the London Business School costs Rs. 28.88 lakhs and an 18-month programme at HEC Paris costs Rs. 31.4 lakhs.
That's a huge cost to bear, and this is exclusive of the living costs in France as well as in Singapore.
This is basic information that one needs to know about the newly launched MiM programme at INSEAD, and if you want to know more, you can visit the institute's official website for more information.
If you're looking to apply to INSEAD's MiM programme this year, you'll definitely want to read: