Interview Experience – Common Admission Process (CAP) 2018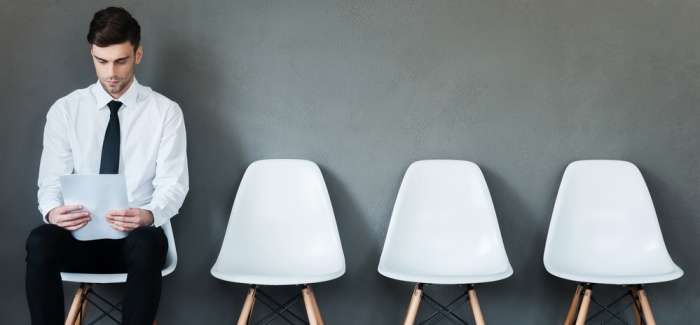 The Mirador Hotel, Mumbai
22nd Feb'18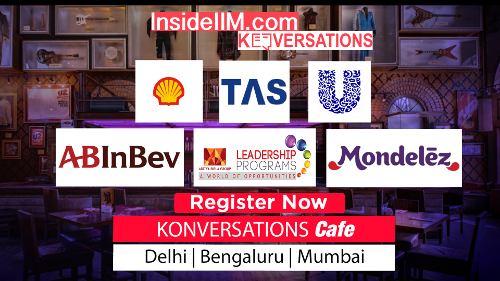 Slot-12:30 PM
CAT Percentile: 98.44
Profile:
10th: 84.67 (RBSE)
12th: 74.77(RBSE)
Graduation: 7.78- Electronics and Communication Engineering-NIT Trichy
Work Exp: 30 Months-Automobile Sector
Was supposed to start at 12:30, but the process started at 1:45 PM. No document verification.
WAT Topic:
Air pollution has become a major problem in many parts of India. What are the causes and what are your suggestions to solve it?
20 Mins and can write on both sides of the A4 Page (given by them).
(Wrote about the various causes like crop residual burning, vehicular pollution, industrial dust and pollution. Mentioned the solution for these problems like stricter emission norms, electric vehicles. Crop residues like sugarcane waste can be used in ethanol production and this ethanol can blend with petrol. This mixture is less polluting than Petrol and concluded with talking about the Life Expectancy in India).
Interview Experience:
I was the third in my panel (no: 3). 2 panellists, Let's call them P1 (male professor) and P2 (female professor).
P1 called my name and I entered the room. I stand near the seat to wait for the permission to be seated.
P2: Sit down, please.
Me: Thank you, ma'am.
P2: What is your native place?
Me: Ma'am I am from Rajasthan.
P2: In which company are you working?
Me: Ma'am I am working in X Company.
P2: Give me your file.
Me: Handed over.
P2 was busy with the file.
P1: Why do you want to do an MBA?
Me; Sir, since past 30 months I am working with X Company. I am working in the Y department and my work is related to the technical field only. MBA will help me understand the business complexities and I will also get to learn about the various functions of management departments like HR, Marketing and Sales, Operations, Finance etc. Hence, after MBA I can contribute more to the organization in various fields.
P1: Your company will probably promote you to these roles after 4 years. Why do you want to go for an MBA?
Sir: It will take 4 years for these roles. Whereas, after 2 years of an MBA, I can get these roles. Therefore, I will save two years and in these two additional years, I can apply my knowledge for the betterment of the company.
P1: Which Industry do you want to join after MBA?
Sir: I want to join an Automobile Industry.
P1: Which Company?
Sir: I want to join my existing company only.
P1: Are they sponsoring you?
Me: No, sir. They are not.
P2: Which newspaper do you read Ramraj?
Me: I do not read any newspaper Ma'am, But I liked few newspaper pages on Facebook.
P2: Social media news are the fake news.
Me: *smiles*
Its extempore time now.
P1: Ramraj, We will give you a topic and you have a minute to jot down your thoughts and two minutes to speak.
Me: Ok Sir.
P1: Your topic is "Impact of Social Media on Health" and your time starts now
After one minute, Start Ramraj
Me: Spoke about the effect on eyes and how social media confined us to a small place and reduce the F-2-F interaction. This may lead to the obesity problem.
P2: Can you summarize it in one Sentence?
Me: Social media has a negative effect on our eyes and it is also one of the reasons for obesity in the world.
*extempore was very, very bad*
P2: Tell us about your job.
Me: Explained my typical day-to-day job and responsibilities.
P2: Completed the scanning process and she pointed out at my Extra-Curricular Certificates and asked me which one I want to discuss.
Me: Ma'am I want to discuss the "Ruby Cup" Event.
P2: Tell us about it.
Me: Explained the Ruby Cup in details and how we organised it, the various organizing teams involved in it and their roles.
P2: *now she pointed towards my transcript* So Ramraj you studied the "Management Concepts and Practices" subject in the 8th Semester and you got X grade in this subject. What did you learn from this subject and how did you apply these concepts in Ruby Cup?
Me: *completely shocked by this question* *A few seconds later* Ma'am, I studied about leadership and team management in this course and explained the work distribution of the teams and how we managed the entire event.
P2: You had Entrepreneurship Development course in 7th Semester. What did you study in this subject?
Me: *One more bounce from P1*. Ma'am, we studied how to shape your ideas and how to create value from the same.
P1: Do you know any Entrepreneurship Development techniques?
Me: No Ma'am I do not know about the techniques.
P1: So Ramraj, you are an Electronics and Communication Engineer. Is your work related to your branch?
Me: Sir, to some extent.
P1: What is the voltage of Si and Ge?
Me: Sir, can you please repeat the Question.
P1: What is the voltage associated with the elements Si (Silicon) and Ge (Germanium)?
Me: Sir Knee Voltage for Si is 0.7V and for Ge is 0.2V.
P1: Which one is good among these?
Me: Sir, Silicon.
P1: Why?
Me: At room temperature, Ge has enough free electrons to cross the Knee Voltage.
P1: What are some of the doping materials?
Me: Sir we use trivalent material like B (Boron) and Pentavalent like P (phosphorus).
P1: Any other material?
Me: Sir, As (arsenic).
P1: Any other material.
Me: Sir any trivalent and pentavalent material can be used.
*I was thinking that I screwed up completely so it does not matter what I speak now*
P1: Which one is your favorite subject?
Me: Sir, Computer Networks.
P1: Tell me the name of various topologies of networks.
Me: Sir, Star Topology, Bus Topology, Ring Topology, Hub Topology.
P1: Any other?
Me: Sir, I do not know about the others.
P2: Suddenly which topology your company uses?
Me: Ma'am I do not know about it.
P1: Tell me the OSI layers name in sequence.
Me: Sir, I know the names, but I do not know the sequence.
A moment of silence and they both looked at each other.
P1: Ok Ramraj, We are done. Thank You.
Me: Thank you, Sir. Thank you, Ma'am.
And that was it.