We have recently conducted our multi-city Konversations Cafe tour and conducted the Konversations Cafe- Pre MBA Social in Mumbai as well.
And for this year's Konversations Cafe Online event, we have Tata Play with us. Register for the event here!
Previously companies like Aditya Birla Group and Nestle have been a part of Konversations Cafe Online sessions and this time you will get to know more about the world of Tata Play.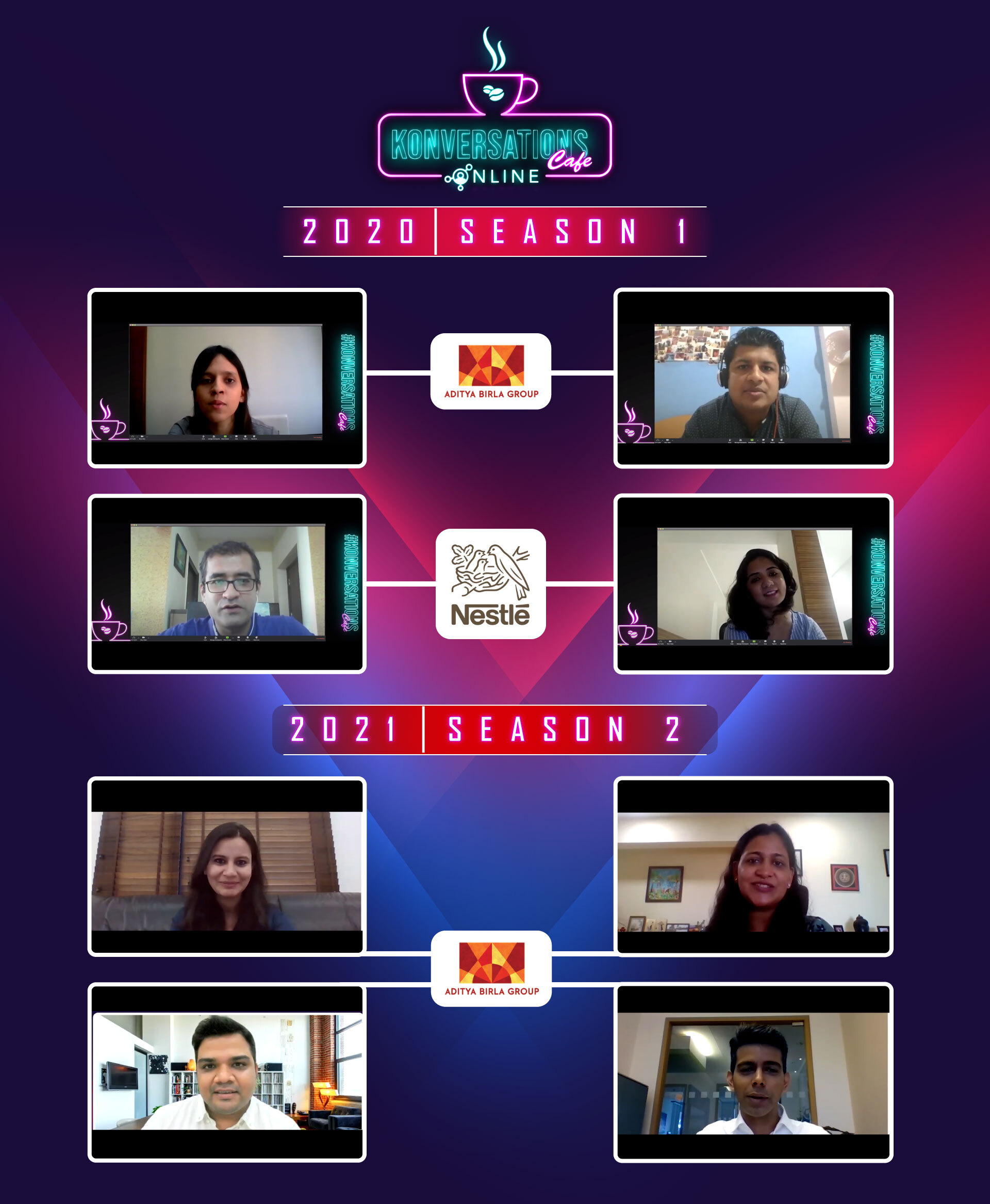 So, What To Expect from Konversations Cafe Online 2022?
One on One interaction with the campus recruiters of Tata Play
Get a better idea about the work and culture of Tata Play
An opportunity to ask direct questions during the online session to seasoned managers
A chance to be on the hotlist of Tata Play for your summers
The process to be part of Konversations Cafe Online Season 3 is pretty simple.
Fill in all your details correctly and put the questions you have
After evaluating your profile, you will be selected in the Hotlist to take part in an exclusive hour-long session with the campus recruiters and managers of Tata Play
Oh, and you don't have to pay a dime!
To kick things off, we have the story of Sakshi Gupta, an IIM Lucknow alum who has shared her journey from IIM L to Tata Play and how the five years have shaped her both personally and professionally in this video:
Keep an eye out for other such stories of seasoned managers/leaders at Tata Play and keep your questions ready for the upcoming Konversations Cafe Online session.
Find the next story of Paras Deshpande who took up sales at Tata Play after his B-school and how he switched to finance after a couple of years.
The third story from the house of Tata Play is an interesting journey of an IIM Lucknow graduate who found digital marketing to be her first love. Find out how she is using digital tools and is working currently to develop the Tata Play Binge brand online.
In the fourth and last video of this series, we have Kiran Kumar Mahto, who handles subscription and retention at Tata Play. He talks about his earlier days at Tata Play and how it seemed similar to the famous web show Panchayat, why you should look beyond CTCs while choosing your job on campus and much more.
So, why wait!
Register Now
What is Tata Play Hotlist:
A curated list of students based on their profile and questions who would get a chance to be on the exclusive online webinar session conducted by team Tata Play and InsideIIM.
Eligibility: Both First/Second year B-school students who are a part of any of the B-schools mentioned in the registration form can take part by registering themselves.