July 25, 2019, an ordinary day in the timetable of most individuals, but it was an extraordinary day in my life. I left PwC, a dream firm for many, to steer my way in the uncertainty. My arduous deal for CAT 2019 began 6 days after that from July 31, 2019. I had exactly 115 days with me for the D-day scheduled on November 24, 2019.
My strategy was simple to take mocks, review the mock tests, improvise, and repeat. Now, this idea of taking mock tests without any prior preparation might sound a little bit intimidating but, trust me it is worth the effort. Taking mock tests helps you to identify the areas of improvement and with each mock test you take, you have an actionable available. I preferred taking mock tests 3 to 4 times a week. In totality, I took 69 mocks from different sources before the D-day.
Take Your Career To The Next Level. Ask Our Experts Anything. We Will Respond Within 48 Hours.
However, getting a good CAT score is the journey only half complete. The next stage is probably the toughest hurdle to get through to your dream business school – a personal interview. Be it any top-notch Business School, they are highly selective and choosy when it boils down to rolling out admission letters. Having said that no matter even if you are a proud "100 percentiler", it does not mean a sure shot conversion. It is this rigorous and selective procedure, which I believe, forges out one of the finest business leaders from the IIMs and other top business schools in the country.
The personal interview process is an absolute black box. Having said that, during those deciding 15 minutes, you might be asked anything under the blue sky. To take my example, I have been asked questions about coffee production, the formation of a black hole, traffic management, Bell curve, and what not in various interviews across different IIMs, IITs, and other top-rated business schools' interview process. If you ask me for advice, it is simple – be genuine and humble!
Once the interviews are over, probably the most painful process of the business school admission begins – the waiting phase! These are the days marked by all-time high-stress levels, days pass by slowly and restless search through websites takes place. All the dust finally settled on May 14, 2020. It was night 2200 hours. I was just done with my dinner and then I received the BEST dessert of my life – an offer letter from IIM Shillong. It was perhaps one of the best moments of my life.
At this moment, let me take the opportunity to address the elephant in the room – the current pandemic scenario. The pandemic situation has posed its own set of challenges, ranging from an online interview to an online onboarding process. To be honest, it was new, both for the participants as well as the institute. We were both assessing and improvising but, there was no compromising – be it rigor of interview, the quality of education, or an awesome onboarding, as it is often said in IIM Shillong – "If managers will not solve problems, who on the blue earth will?"
Management, honestly, is not an academic discipline. It's more of an art and every artist has his/ her style. Unlike any other UG or PG program, MBA embraces and celebrates diversity. It's not about who you are but what you bring to the table. It's quite probable and possible, you might be sharing your classroom with a national level athlete, a university rank holder, professionals from most prestigious corporations, theatre artists, or medical professionals, all under one roof. This thus makes MBA an incredibly unique course to pursue.
One should also keep in mind that when we speak of an elite institution like IIM Shillong, apart from being diverse, it is also home to one of the finest brains in the country. So, no matter if you were the best in your engineering college, or aced ICAI exams, you will always find people better than you in some way or the other. Thus, things can get quite competitive, but at the same time, we share an incredibly strong sense of camaraderie.
On a concluding note, I can say this with confidence that my journey in IIM Shillong so far has been one of the most unique and knowledge enriching experiences so far. Apart from the glorious brand of "IIM" which will stick with me forever, it is the incredible people I have met in my batch who serve as a constant source of motivation and energy.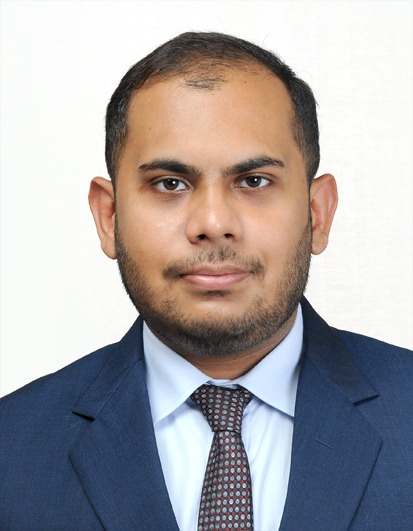 Harsh Dubey is currently pursuing his MBA from IIM Shillong. Before joining IIM Shillong, he worked in PwC. He holds B.E. in Telecommunication Engineering from R. V. College of Engineering, Bangalore. Harsh scored 99.84 percentile in the VARC section in CAT 2019.