Having been brought up in an Army set-up, my fascination with the armed forces, particularly the paramilitary forces, has never ebbed away. But the most fascinating special forces for me are the Navy SEALs.
The United States Navy SEALs are the most elite and deadly special forces in the world. If you have ever read "No Easy Day" by Mark Owen, or "Lone Survivor" by Marcus Luttrell, you will realize exactly what it means to be a Navy SEAL, and how close to impossible it is to become one.
Take Your Career To The Next Level. Ask Our Experts Anything. We Will Respond Within 48 Hours.
Every year, a huge number of applicants from the US Navy apply to become a part of the SEAL fraternity, and only a handful get in (Remind you of something?).
This trend reminded me of one of the most popular competitive exams of the country: CAT.
As CAT 2018 is just a few months away, I believe that the core values of the US Navy SEALs can actually be applied to our CAT preparation strategy. Their mottos can serve as motivation for us to work hard every single day and get into that one institute we always dreamed of.
Here, I have listed out some of my favourite SEAL quotes that will drive you to put in everything you have to nail this exam:
The only easy day was yesterday
The most popular motto of the SEALs is also the simplest one. You are a working professional who has to deal with that painful 12-hour job that leaves you absolutely exhausted. So much so, that forget learning Geometry formulae, all you want to do is crash and sleep for a good 10 hours.
But guess what - life at a business school will be even tougher. Assignments, surprise quizzes, deadlines, committee work, exam preparation and preparing for placements will take up not just your entire day but will leave you with sleepless nights as well. Regardless, at all points of time, you have to be at your best and give your best, or you lose out on opportunities and fall behind the rest.
So work hard and think of every day as a challenge that you need to take on and overcome.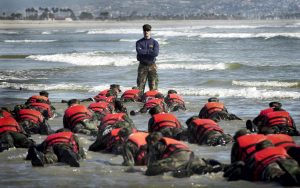 Put your mind in neutral and your ass in gear
Often, I have found myself dwelling deep into thoughts about the future, and whether or not I will be able to crack CAT. I have put up my academic background on Facebook pages for evaluation, I have read at least 100 Quora answers, and I have seen countless CAT preparation and interview videos. What did I get out of it?
All I did was waste 3-4 hours almost every day, just fretting about the future without actually putting in the required effort.
Therefore, you need to put your mind in neutral, don't lose focus, and work as hard as you can to get clarity of concepts and to train yourself to appear for a 3-hour long paper.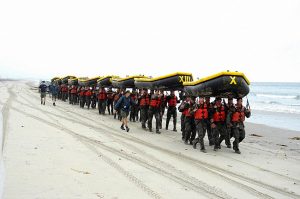 Pain is weakness leaving the body
I am an aspirant myself and know exactly how difficult it is to come back after a long day at work and dread the moment when I have to open my books and solve sums. It is physically and mentally demanding and becomes painful after a point, as your eyes begin to droop and all you can do is think about the warmth of your blanket. This pain is nothing but a sign of hard-work and dedication; two of the key elements to crack CAT.
Embrace this pain and understand that this 6-month effort can change your entire life.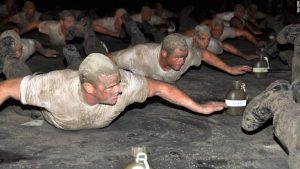 The more you sweat in training, the less you bleed in combat
There is a reason why mock tests are considered to be the ultimate hack to cracking CAT. Every single CAT topper has given multiple mock tests, analysed them thoroughly, and has given his/her best performance in the actual paper.
Practice as much as you can, solve as many sectional and full-length mock tests as you can, so that you are fully prepared for whatever IIM Calcutta throws at you in CAT 2018.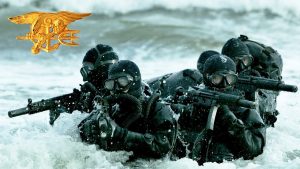 You don't ever let quitting enter your mind as it is a sickness that will weaken you
I have been here. I quit a fortnight before CAT because I had lost all hope of getting anything above 70 percentile. After a series of bad mock test results, I gave up. I appeared for CAT 2017 and scored 81 percentile. That is when I realized the importance of not quitting. Even now, as I prepare for CAT 2018, there are moments where I almost give up and begin to believe that I am not cut-out for this level of studies.
But I am now training my mind to go into auto-pilot and just study, without thinking about the future and how I will fare in CAT.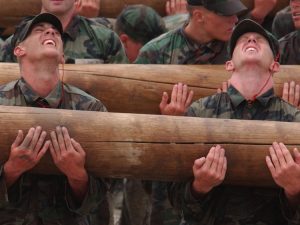 Quit, how do you spell that?
All the very best for CAT 2018!
Hope to see you in an IIM.
For more inspiration, view these TED Talks by former-SEALs: