News Burger – Your Weekly Prep Diet – Week #2 (May)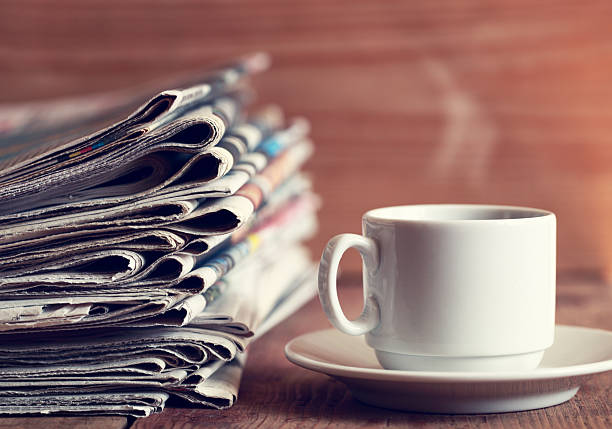 Welcome back to another Weekly News Burger. For a collation of other informative News Burgers since February, click here.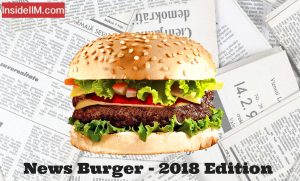 This week's News Burger is:
In related news – The Russian government confirmed Dmitry Medvedev as its Prime Minister, a position Medvedev has held since 2012.
This was a controversial move as there were strong allegations of corruption against the PM, with 57% Russians claiming to be dissatisfied with his work in the government.
New Rules For Labeling Of GM- FSSAI:
The Food Safety & Standard Authority of India (FSSAI) has proposed to change labelling norms for Genetically Modified foods and ingredients.  All foods with over 5% of Genetically Engineered food will be labelled.
Asia Media Summit  Hosted By India:
The 2018 Asia Media Summit was hosted by India in New Delhi. This was the 15th Asia Media Summit and was organized by the Asia-Pacific Institute for Broadcasting Development (AIBD).

PM Modi Amongst 10 Most Powerful People – Forbes:
According to a report by Forbes magazine, Narendra Modi is amongst the top-10 most powerful leaders of the world.
PM Modi ranks 9th, with Xi Jinping (Chinese President), Vladimir Putin(Russian President), Angela Merkel (German Chancellor), Donald Trump (US President) and Jeff Bezos (Founder of Amazon) occupying the first 5 positions on the list.
Mukesh Ambani was placed at 32nd on the list, and Satya Nadella was placed at 40th.

NASA And Uber Collaborate To Explore 'Flying Taxis' Project:
NASA and Uber Technologies Inc. will collaborate to explore concepts and technologies related to Urban Air Mobility (UAM).
Currently, German-made 'Volocoptor' of Dubai is a functional model of air taxis in the world.
In related news – NASA will send a helicopter with the Mars Rover in 2020. Read more about it here.
Carlos Alvarado Sworn In As Costa Rican President:
Carlos Alvarado, who is a journalist by profession, was sworn in as the Costa Rican President on the 8th of May.
He won the Costa Rican elections in which same-sex marriage was a key issue.
In related news – Costa Rica will become the world's first decarbonized society after President Alvarado announced a plan to ban fossil fuels. Read more about it here.
Kerala Government To Provide Free Internet:
The Pinarayi Vijayan government will provide free internet to over 20 lakh poor families. The government will set up KFON, the Kerala Fibre Optic Network, which will facilitate the provision of internet services to those who cannot access them.

AAP Government Amends Minimum Wages Act:
The Arvind Kejriwal government announced that anyone violating the minimum wages act will be fined Rs. 50,000 and upto 3-year jail term.
Read here about the counter-argument to this amendment.

Walmart Buys Control Of Flipkart:
The move comes in order to tackle Walmart's and Flipkart's biggest market competition, Amazon.
Know more about it in this video.




India To Station Fighter Jets In Andaman:
This is the first time since World War II that military jets will be stationed in the island. The move has been made to counter China, who have been sending more and more submarines and warships around that area.

Railways To Pay Compensation If Person Dies:
The railways will pay compensation to the kin of those who die while boarding/de-boarding a train, the Supreme Court announced on 10th May.
The announcement came on an appeal filed by the government against the grant of ₹4 Lakh compensation awarded to a woman whose husband fell from a crowded train and died on the spot.
World's Second Oldest Rock Is From Odisha:
The rock is an astonishing 4.2 billion years old, and will help scientists study the Earth's early years. This discovery is huge since it puts India at the forefront on the study of the history of Earth.

Malaysian Elections – All You Need To Know:
Mahathir Mohamad defeated current PM Najib Razak to win the Malaysian elections. Razak, who has been accused of stealing hundreds of millions of dollars, may be persecuted once Mahathir comes into power.
This victory will make Mahathir Mohamad the oldest Prime Minister and country leader in the world.
Here is a background of the Malaysian elections.
Iraq Holds 1st Elections Since ISIS defeat:
Read more about it in the link above.

SC Launches Scheme For Sexual Assault And Acid Attack Victims:
Under the scheme, a rape victim can get compensation between 5 Lakh to 10 Lakh under the NALSA (National Legal Services Authority) scheme.
Currently, only 5-10% of the victims currently get compensation for the heinous crime.

In related news – The Supreme Court announced that under the Domestic Violence Act, a woman can file a case against even her ex-husband after divorce.
Read more about it here.
India Is Losing Its Mangrove Cover:
In the last century, India has lost 40% of its Mangrove cover. Our country ranks 9th in terms of Mangrove deforestation the past decade and a half.
Read more about it here.

Which news item did you find the most interesting?
Let me know in the comments below!
Stay tuned for the May (3rd Week) Weekly News Burger.