We have the results for Summer Saga 2017, our annual internship experience sharing competition!
This is the fifth year of our competition and hundreds of students have shared their experiences over the years. Our repository now has over 500 Internship experiences and keeps getting stronger and more diverse each year. You can see the repository here. You can check out all the entries for Summer Saga 2017, here.
Take Your Career To The Next Level. Ask Our Experts Anything. We Will Respond Within 48 Hours.
This year, we received around 150 entries from students of premier business schools of India who penned down their 60-day journey as a summer intern in the corporate world. The internship experiences showcased top companies as well as fast growing start-ups and even a few companies creating a social impact.
These experiences will definitely help the next few batches to gain insight into the corporate world and what to expect from their summer internship. It will also help in making an informed decision as it as a good indicator of the work culture of a particular company.
The Judges of this year were from three diverse sectors - FMCG, Telecom and Pharma
Hindustan Unilever's Ms Navashree Bharadwaj - Employer Brand Manager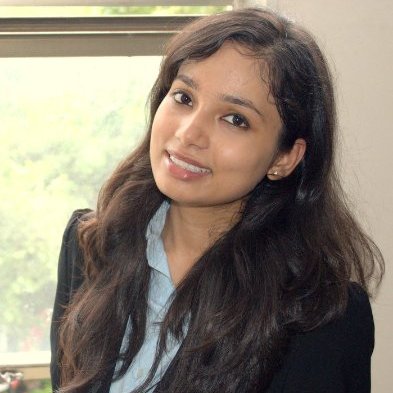 Vodafone's Mr Harjot Singh - Sr. Manager, Discover Program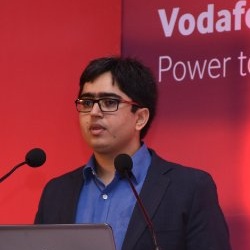 Sun Pharma's Shweta Pathak - Global Lead For Campus Relations And Branding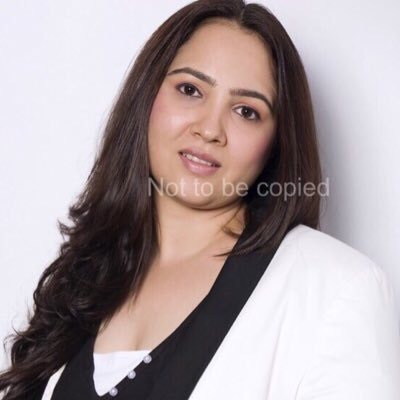 There were three things that the judges looked for while evaluating an internship experience -
1. How interesting and engaging is the content
2. Does it add any value to the reader, and
65% weight was based on Judge's Evaluation
35% weight was given to the popularity of the posts (Number of unique people who read the experience)
Based on the above criteria, the top 25 entries were shortlisted to pick out 8 winners. Since none of the entries from Operations & Supply Chain domain made it to the list of 25, it was decided that no one will be awarded under that category. Instead, 3rd and 4th prize winners were selected for Marketing & GM and Consulting & HR since the quality of entries was very high in these two domains. Also, there is no second prize winner under the Banking and Finance domain for the same reason that there is no winner under the Operations domain.
Note 2 : 9 winners have been selected this year, instead of the previously announced 8.
Now let's get to the results, shall we?
| | | | | | |
| --- | --- | --- | --- | --- | --- |
| | Banking & Finance | Marketing & GM | Consulting & HR & Others | Operations & Supply Chain | Prize Money |
| 1st Place | Abirbhav Mukherjee - IIM Trichy - CRISIL | Sneha Ratakonda - IIFT - RPG | Abhishek Ghosh- IIM Bangalore - Mckinsey | No entry made the cut | INR 10,000 |
| 2nd Place | No other entry made the cut | Abhinav - IIM Indore - HUL | Sulinga Kaul - TISS - RB | No entry made the cut | INR 5,000 |
| 3rd (Extra) | No other entry made the cut | Nitya Muralidharan - XLRI - ITC | Kashish Lahori - TISS - ABG | No entry made the cut | INR 3,000 |
| 4th Place | | Aniket Patil - JBIMS - TATA Steel | Ity Jain - IIM Indore - BCG | | INR 2,000 |
Consulting, HR and others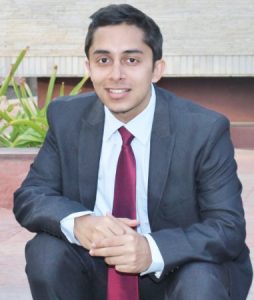 Abhishek Ghosh from IIM Bangalore bags the first prize under Consulting domain for his internship experience at Mckinsey. You can read about his experience here. He also happens to have the highest social media score among all the winners. Well done, Abhishek! Abhishek is a Chemical Engineer from BITS, Pilani and currently a PGP2 student at IIMB; but also passionate about arguing (or debating, how ever you choose to see it), writing blogs and fascinated about public policy. Dream destination is France (Francophile alert, and thank god for exchange!) and willing to learn as much about cultures, languages, history, and politics as possible.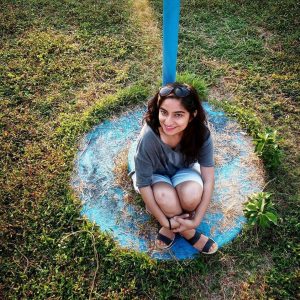 Sulinga Kaul from TISS bags the second prize under this domain for her internship experience at Reckitt Benckiser. You can read about her experience here. Sulinga Kaul is a student of TISS, Mumbai pursuing her Masters in Human Resource Management. She has a keen interest in aesthetics and Indian Textiles. She is an avid reader and truly believes in their power to take you places you have never been to. She is also a Student Pilot with experience of flying the CESSNA-152.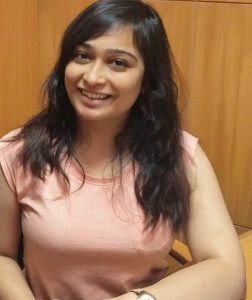 Kashish Lahori from TISS Mumbai is the third prize winner under this domain for her internship experience with ABG. You can read about her experience here. Kashish Lahori is pursuing her M.A in HRM & LR from TISS Mumbai (Batch of 2016-18). She is a foodie from Delhi, a passionate reader and wants to make her career in Leadership Development.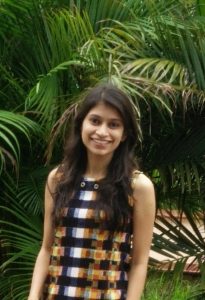 Ity Jain from IIM Indore bags the fourth prize under Consulting, HR & others for her internship experience at BCG. You can read about her experience here. Ity Jain is a currently a PGP-2 student at IIM Indore. Born and brought up in Delhi, she completed her graduation in commerce from SRCC, Delhi University. Prior to pursuing her MBA, she worked with Barclays as a Financial Analyst for 24 months; and it was during this tenure that she discovered her inclination towards the consulting domain. She has a passion for travelling and looks forward to travelling round the world in the years to come!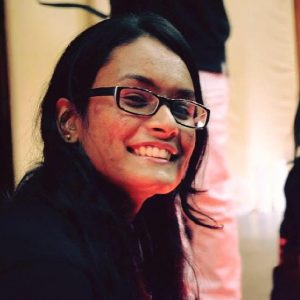 Sneha Ratakonda from IIFT bags the first prize under Sales, Marketing and General Management for sharing her internship experiences at RPG. You can read her internship experience here. She wins the cash prize of Rs 10,000 as well. Sneha Ratakonda is a 2nd year student at Indian Institute of Foreign Trade, Delhi and a CA Final student. An obsessive habit of reading fiction has led her to start writing it as well, but only when ideas strike or when the world frustrates her.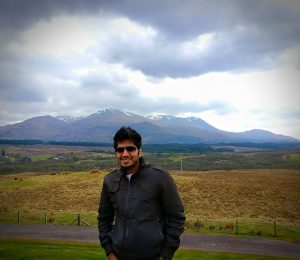 Abhinav Bansal from IIM Indore bags the second prize under Sales, Marketing and General Management for sharing his internship experiences at HUL. You can read about his internship experience here. Abhinav Bansal hails from Neemuch, Madhya Pradesh and is an IT graduate from SGSITS, Indore. Stuff like brands, blogging and dramatics lure him a lot. He aspires to launch his post MBA career with a typical Sales/Marketing job. In line with this goal, he joined the Marketing club of IIM Indore and interned at a leading FMCG firm during the summers of '17.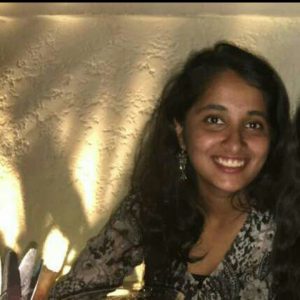 In the third place, we have Nitya Muralidharan from XLRI Jamshedpur who wrote about her internship experience at ITC. You can read her experience here. Nitya says, ''As a child I was very curious and in this process I did two things, ask a lot of questions and break-down things to see how they work (I was never successful in putting them back together!) Not surprisingly I ended up being mechanical engineer, but somewhere along the way I picked up the habit of reading, reading whatever I could lay hands on, and my life has never been the same since. Reading took me to new places, and gave me perspective on things which I would never even think of. Fast forward, today I am a mellowed down version of the curious kid and the voracious reader, but curiosity and my love for words have become a part of my daily life now. As an MBA student I think curiosity keeps me going, my perspectives are challenged and changed every day and it is a bitter-sweet journey. Apart from reading and analysing things (I have evolved from breaking down things to breaking down cases) I love travelling, playing sports, listening to music and talking to people who are very different from me.''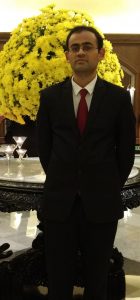 Aniket Patil from JBIMS is the 4th prize winner under this domain for writing about his internship experience at TATA Steel. You can read about his experience here. An Electronics Engineer from VJTI, Mumbai (2011-15), he is currently a student of MMS-II at JBIMS. He has worked as a Software Engineer in the niche healthcare IT domain at Citiustech for one year. He has been a rank holder throughout his school life. He has been the Editor for Annual College Magazine at VJTI. He is also a member of the 'Corporate Relations Committee' at JBIMS. He finds solace in the books. He is an avid reader and a huge fan of Dan Brown & J.K. Rowling. He is passionate about writing and believes in inspiring millions through his writing.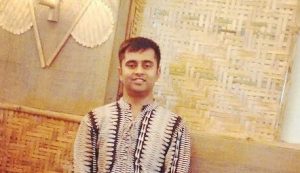 Abirbhav Mukherjee from IIM Trichy bags the first prize under Banking and Finance domain for sharing his internship experience at CRISIL. You can read his internship experience here. He wins the cash prize of Rs 10,000. Intrinsically, Abirbhav is a free-spirited merry person who loves to try out the unconventional in pursuit of "living life to the fullest". He is also passionate about details and trying to find out the logic behind the things around him. If he is not busy with projects, presentations or assignments, he can be found travelling to some uncharted area, engrossed in a science fiction novel, reading about history, photography or researching on automobiles.
Campus with most enthusiastic interns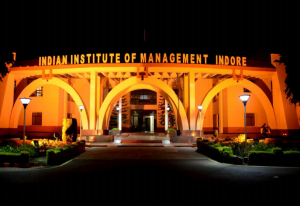 Campus with most enthusiastic interns, this year again, is IIM Indore. With 17 entries and 2 winners from the campus, it wins hands down. They have been ambassadors not only to their B-school but also to their companies.
It would also be worthwhile to mention that IMT Ghaziabad came second with 14 entries, IIM Trichy third, with 13 entries and IIM Udaipur and TISS Mumbai with 10 entries each.