In this series on InsideIIM, we profile students with interesting backgrounds on B school campuses. On the JBIMS campus, we start with Tushar Kumar Singh. Tushar is a multifaceted personality - an avid blogger, award-winning actor and dramatist, debater and public speaker. We quiz him about his passions, and how they help him in his professional life.
You are passionate about writing. In what ways do you use the MBA program at JBIMS to further your passion. Can you tell us something about your blog?
The first thing I did after getting into JBIMS was to fight hard to get a place in the coveted Corporate Relations Committee, and as luck would have it, I was assigned on the print portfolio. I had to work with leading dailies to provide them with pertinent information about the institute to assist them in their respective assignments. My engagements also required me to compose and edit various articles along with members of both my own committee and other teams from within the institute to manage the written communication aspect of various events, and to carry out the pre and post event print coverage. Apart from that, an MBA program at JBIMS endowed me with multiple opportunities to carve ideas in the form of written reports, documents and even reviews. I have been an ardent and avid participant in all such events wherein I had to leverage on my ability to ensconce structure in my written communication to help a core tenet to speak out on its own.
My blog Project Disavowed (http://disavowed.in) can be considered a melange of all those things which I think deserve some attention. It's a vivid blog with no definite theme and I've got all sorts of followers who are commiserating with the different kinds of posts that I write. I write on politics, sitcoms, personal memoirs, symbology, conspiracy theories and even paranormal activity. I've also partnered with multiple online and offline brands to provide them with an online activation platform. This aspect also brings out the budding marketer in me.
Tell us something about your achievements in Dramatics. What is the role you enjoyed playing the most? And if there is one character you dream of playing, what would that be?
I've been awarded the best actor award at national and regional level in National Youth Parliament which comes under the ambit of the Ministry of Parliamentary affairs. I've played the roles of a home minister in an incumbent government, and a garrulous opposition member as a part of my association with this wonderful event. I guess the latter was the character I enjoyed playing the most mainly because of the insight it provided me on how much power and strength our constitution manifests in each of the members.
One role that I would genuinely like to play would be that of a leader of the masses. The struggle, the striving, the qualms and the schisms that every such person has, could express an entire host of expressions and moods. The way such a character would grapple with the problems and yet be stolid with the determination to move ahead. I guess it'll be quite a challenge to portray a role like that.
What can be done to make the theatre and dramatics scene a little more vibrant in India?
Theatre is still considered as a paltry mode of entertainment, whereas it actually is a mode of self expression. While impetus has to come from outside for appropriate investments to be made, I guess theatre has to be promoted as a platform where not only professionals but even greenhorns explore the other side of their lives by being engrossed in the characters they play. Like we suddenly have panoply of dance and yoga workshops which people hit after their regular work timings, even theatre has to be projected and promulgated as another medium for letting the hidden energy come out and express itself.
How do you think writing helps you in your professional career?
Writing stands for structure. An idea in a crude and primeval form just stands as an idea. While when you write down the same idea, it can become a revolution. I guess writing helps me to break up all my problems into its basic elements in a rather automatic way, and allows me to envisage and prognosticate all possibilities as they are likely to present themselves. Just like writers follow a concrete procedure in which they plan around a central theme and then follow a oeuvre to write it down, all issues and opportunities too could be dealt with in the same way. I'm just trying to incorporate that structure and process in the way I think so that I can have a set tried and tested algorithm to move ahead.
Tell us about some of your debating experiences. What was the most memorable debate you had?
While staying in our hostel JS Hall for more than a year now, I've had more debates within the confines of our hostel rooms than I can have on professional platforms in quite a few lifetimes. But professional and moderated debates and discussions have a charm of their own. I've been in debates whose topics have been so variegated that I always had to put in fresh research which I thoroughly enjoyed. While some of these debates have been close-ended with the topic being pretty bounded thereby posing restrain on what could be spoken, the open ended topics have been my favourites.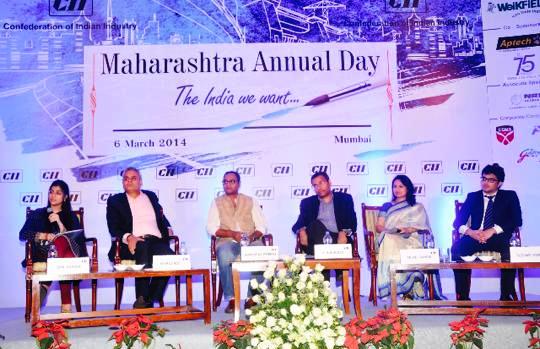 My best experience was when I was asked to represent my institute in a panel discussion which comprised of stalwarts ranging from CEOs and top notch executives of various corporations and foundations. It was organized by CII and the topic was the "The India we want". The moderator allowed us to take our independent and often contradictory stands, pretty much like a debate, and once the discussion commenced the process was so conducive that our ideas and opinions simply kept flowing in. It had the element of being a debate with a tinge of spontaneity which eventually culminated in such a euphoric arrangement that everyone felt benefited including the interactive audiences.
How do you think public speaking helps you?
Public speaking, just like all my other endeavours, bestows me with an opportunity to express myself. Elucidation and expatiation are elements which are of paramount importance as I'd foray into the professional world. I need to routinely provide myself with such platforms wherein I could test my propensity to clearly express and delineate on my work, my opinions or my suggestions so that I could make continuous improvements to this skill which in itself could be a very powerful tool as one moves ahead.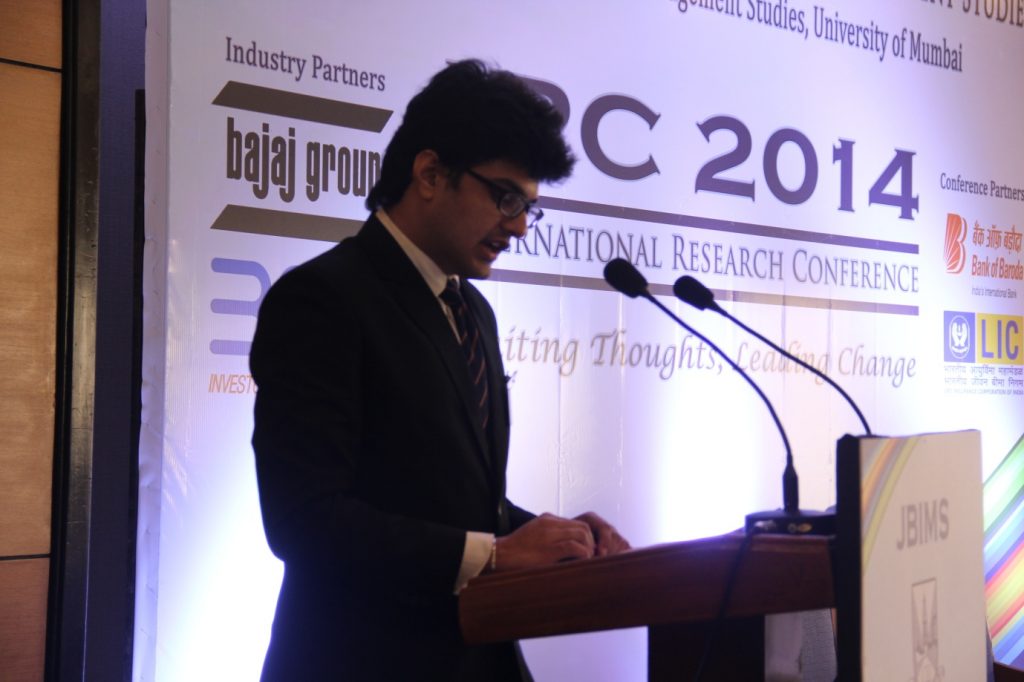 How do you manage to juggle all these extra-curricular activities with academic work?
There are times when the academic work makes the schedule extremely tedious and tenacious and I have to give up on some of these activities momentarily. However even in those times I can grab an opportunity or two to put the passion to work. E.g if there is a report that I have to compile on some research that I'd put in, then I'd duly imbibe all my garnered writing dexterity into that report and making it as immaculate as I can.
Does MBA give you enough exposure along these extracurricular fronts?
An MBA is all about activity. You always have something or the other going on in either the campus or the cyberspace. Moreover, an MBA I suppose broadens the horizons with professional and usual events going on in parallel. There was a time when I was working with two books as part of competitions organized specifically for MBA students. One asked me to write a review of Jack Welch's cult autobiography Straight From The Gut, and other asked me to introduce a new character in George Orwell's timeless masterpiece Animal Farm. So I guess JBIMS is the place to be in.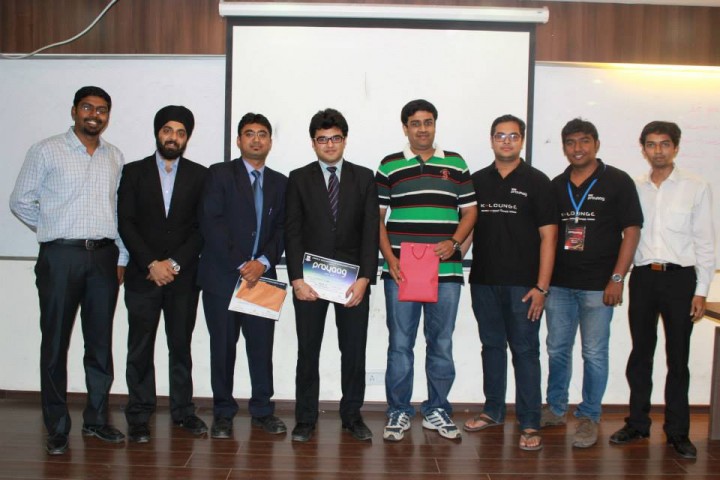 If not pursuing a career in the corporate world, which one of your passions would you be pursuing?
Writing remains one of those passions I'm deeply enamoured by. My blogs have been up and running for about 3 years and I've even finished writing my first novel whose manuscript is presently made available to multiple publishers and publishing agents, one of which even came back with a letter of intent to pursue the arrangement further. Having said that, I guess writing is not something I'd take on in a standalone way. I'd need some other affiliation to go hand in hand. I've switched from an engineering college to a job in IT industry to JBIMS and maybe I'd need another stint in the corporate world to provide me with the fillip and experiences to keep this knack intact.