Dear MBA Aspirants,
By now, you have already passed a major hurdle towards your dream Institute - the CAT exam. Congratulations..!!
But you are yet to climb a bigger mountain - the Admission Process of IIMs.
The admission process consists of WAT (Written Ability Test), PI (Personal Interview) and GD (Group Discussion, for some of them). Let me try to elucidate a bit.
Basically, The Panel wishes to understand whether you will be the best fit for the course or not. Moreover, you must have the ambition to make a difference in society and the workplace. You must be good in communication and analytical skills which are gauged through your academic performance and work experience (if any) till date. Along with that, the social and community orientation with the zeal to give back to the society is a plus.
So a thorough strategy is needed to crack this tough nut. There are some basic, profile specific and current affairs related questions which you might encounter. Moreover, some open-ended and logical questions can also be asked to test your decision-making capabilities under pressure. Even you can expect a vast discussion on the news which will get published in the newspaper on your interview day (personal experience).
Without further ado, let's explore some hygiene questions for PI.
Basic Hygiene questions for personal interviews:
Be thorough with your profile: There is no substitute for this. If you have work experience, you are expected to be aware of the hierarchy and roles in the organization perspicuously. If you are a fresher, be up to date with the latest changes in your respective stream. Selecting 3 subjects from your under graduation in which you feel comfortable is advisable for all the candidates (fresher and experienced).
1. For the students with work experience:
You look well settled in your job then why are you opting for MBA?
What is the revenue of your organization?
Head Quarter, CEO (Background and details about the top management)
Who is in news from your organization these days (mostly top management and decision-makers)?
Latest funding, merger or acquisition of the organization?
For which division did you work?
Tell us about the stack holders with whom you used to interact?
Discuss the team size, team hierarchy, your job role, and diurnal responsibilities in the team
What was the key learning from your work experience?
What challenges did you face during your professional tenure?
Did you undertake any leadership initiative at your workplace?
Did you face any conflict within the team and if yes then how did you resolve the conflict?
Why are you leaving your job for MBA? Don't you think these 2 years will be crucial for you if you invest them in work?
What is your philosophy for work?
Did you organize an event at your workplace apart from your regular responsibilities?
Did you volunteer for any activity at the workplace?
Did you get any recognition at the workplace?
If you left your job for preparation then the fundamental question will wait for you- Why did you leave your job? If you couldn't study along with the job then how will you cope up with the rigour of a B-School? Was your job too demanding? We don't think you can sail through MBA journey if you couldn't handle the pressure of CAT preparation with your job (stress interview) refer to my answer to this question here.
If you have more than 3 years of work experience then be ready for this question - Why don't you go for an executive MBA program?
Expect a discussion if your job role is not aligned with your graduation stream. Properly pre-think about the reasons and implications rationally.
What are your 2 or 3 favourite subjects from under graduation? (Expect a vast discussion over this so brush up the concepts so that you don't go completely blank during the interview)
If you worked on a tool/technology or framework in your job then be aware of it fully.
2. For the students WITHOUT work experience:
Your college, under graduation stream?
Don't you think it is too early to go for an MBA without prior knowledge of the industry?
Why don't you go for some work experience then only you will be able to understand the market in a holistic way?
Why MBA?
Activities in your college in which you used to spend most of your time? (You can freely drive the interview after this point)
Your favourite subjects (Expect a grilling session on this since you just passed out of the college). The expectation of receiving correct answers to the academics related questions from freshers is higher than the candidates with work experience.
Detailed discussion on your group projects.
Some quick fundamental questions to test your decision-making capabilities.
What skill gap would be there if you don't go for an MBA?
Be thorough with your surrounding: Everything under the sun with which you interact directly or indirectly comes under your surroundings with respect to the b-school admission interview process. It is advisable to not to leave any stone unturned before the process.
Expected questions:
What is the historical importance of your native place?
If a veteran figure hails from your native city then you must be aware of him/her and be prepared to get into a detailed discussion on the same topic.
Political dynamics of your native place.
You can expect a question on the industries and important destinations of the places where you have spent at least some amount of your lifetime.
Details about the under graduation institute (try to explore as much as possible about the institute because this shows your engagement, interest and futuristic behaviour with respect to the similar kind of environment).
Discussion about all of the family members.
Discussion about the family business (if any).
Know all about your hobby or favourite activity and most prominent figure in that field. For example, if you read novels, then be ready to talk about your favourite genre, authors, authors' background, an interesting event in their lives, famous quotes, their inspirations, impact on society etc. (personal experience)
You need to be quite vigilant about the current affairs. There is absolutely no escape. Since it is a time of elections, then be ready to get into a discussion about political dynamics of the country, effects of the international decision on the Indian economy, some local and national level activities in news etc. The Panel seeks to test your understanding and take away from the analyses of the various issues, so it is advisable to stay updated with all the news.
Remember one thing, everyone somehow gets to know the fact but to pose your candidature strongly, you must understand the issue with the background knowledge and if you can suggest solutions then it is going to be an icing on the cake.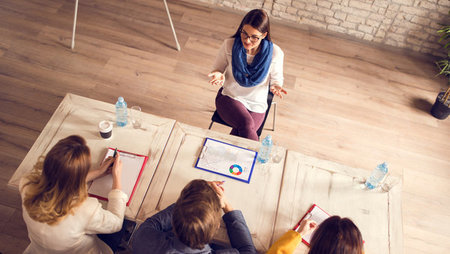 General questions:
Tell me about yourself (the most daunting question in the history of the interviews) - Summarize your full profile, background, highlight your achievements (during your under graduation and work experience) and your hobbies. Throw one-liners about your native place and your family members.
Why do you want to take admission in <this b-school>?
What do you want to pursue after MBA? Job or business? You can do both the things without MBA then why are you planning to waste 2 more years of your life?
If you have any prior entrepreneurial experience then explain that with all the minute details. (Idea inception, mission, vision, motivation, partnerships, investments, implementation, distribution etc.)
Real-time business scenarios to check your decision-making capabilities.
Simple logical puzzles or small calculations to check your accuracy and speed to respond to the problems.
Know everything about the certificates and competitions you have won to date. The Panel can even discuss the rationale behind the title of the award which you got (personal experience).
Are you an active member of an NGO or did you participate in any CSR activity conducted by your organization?
Basic Hygiene questions for Group Discussion and Written Ability Test:
You will be allocated 10, 15 or 20 minutes for GD or WAT process which depends on the institute. Both of the processes will not take place in the admission process of the same institute. The topics in WAT and GD are mostly from the current affairs but at the same time abstract topics might also be given, for example, 'Sky is Blue'. Sometimes, you may also expect small case studies in WAT.
In WAT, you must start with the general background of the topic, then move towards the specific problem stated in the question and conclude at the end. If the topic is from current affairs, your analysis must be concise and followed by a realistic approach. If the topic is abstract, try to cover most of the aspects and move the overall analysis of the facts towards one single endpoint. Don't exaggerate. The topics are generally open-ended, so try to be on one of the sides, based on your rationale and assumptions, and conclude accordingly. It is advisable not to conclude abruptly. It shows your lack of understanding and judgment of the topic which leads to lesser scores in WAT section than your competitors.
Similarly, in GD, take some time to think and then state the facts. Don't start the GD if you are not fully confident about the topic. Don't take over the discussion solely and let others also speak. In short, don't be a GD killer otherwise you will end up shooting yourself in the foot. It is always better to start and conclude the GD but making logical points out of the discussion is of utmost importance in this activity. The main objective of GD is to check your analyzing ability along with the communication skills within the team. If you show cooperation and contribution to a fruitful discussion, then you are surely going to score much higher than your peers in the same group.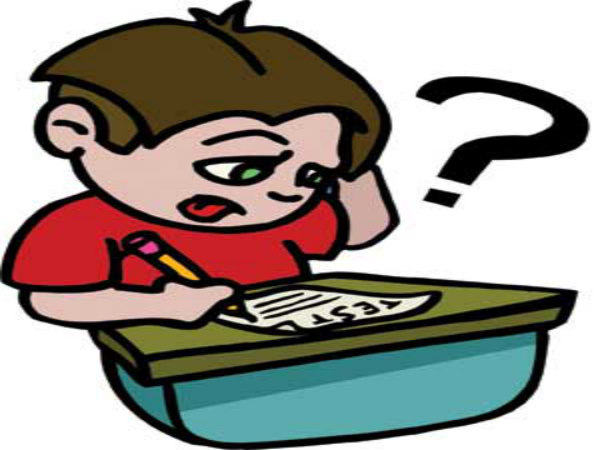 Behavioural tips:
Confidence is a must but you need to identify the thin line between overconfidence and confidence. The Panel might try to confuse you based on your answer. It is better to analyze their statements and then take your time, be polite and give them reasons as to why your answer is correct. If the panel points out your mistake then accept it politely. It is harmless to accept your faults so that you can rectify them in future.
If you are unsure then tell this to the panel honestly and don't pretend to know the answers. They will ask different questions (generally) but if you keep beating around the bush then this practice is never going to work out in your favour.
Stress interview - Stay calm and composed all the time even if your interview starts on a quite bad note (personal experience). The Panel gauges your composure in a stressful situation because this is all you are going to face in future. They try to see the candidate who best fits in the rigorous culture with the best decision-making ability in any kind of situation.
Practice the answers beforehand if you are not a good communicator.
Look presentable in the process. Get a simple haircut, clean shave and be in formals. Always ask before entering the room and before sitting on the chair.
Your documents and certificates should be arranged in reverse chronological order in a file which will save you from the unnecessary pressure in the discussion room.
In short, an exhaustive introspection with a well-practised preparation will lead you to get into your dream B-School.
Best of Luck for your future endeavours!