Success demands trading lofty comfort zone pleasures with diligent effort. As a firm believer of this ideology, I have been a very driven and proactive person throughout my life and have believed in the power of hard work coupled with a generous dose of persistence in creating wonders. This motivated me to switch from my previous role as an Applications Engineer at Alstom, despite all professional accomplishments, and join XLRI to hone my business acumen. My aim is to add value to a business and society, in general by developing a skill set that binds together my B-school learnings and diverse work experience.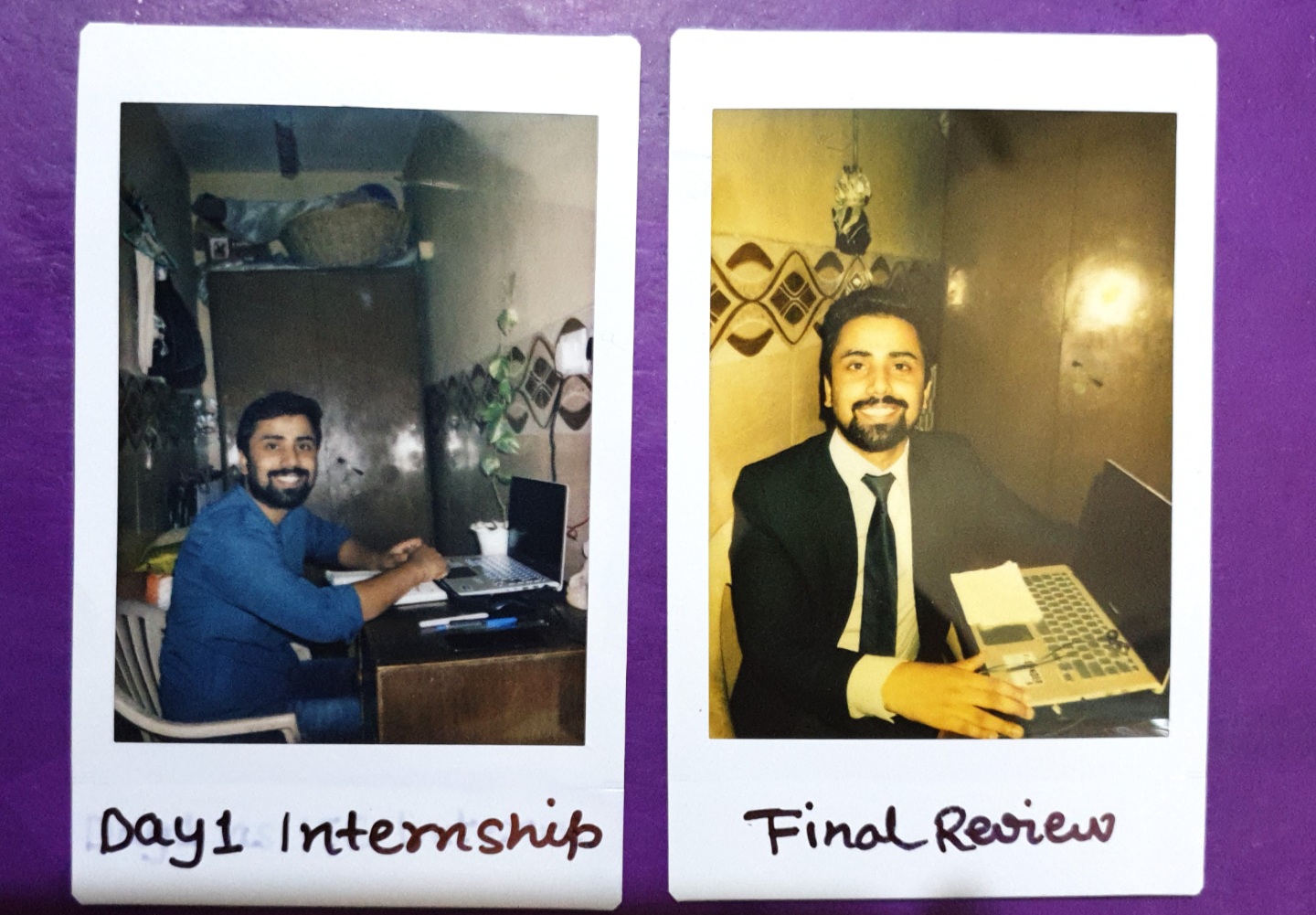 In a B-school, summer placements are truly testing times. The pressure to get that coveted dream internship can be grinding, but perseverance is the key to sustain oneself. I always wanted to bag the of role of Sales and Marketing Intern in a leading FMCG firm. The first day of internship was jam-packed with companies and ITC was the first one for which I interviewed. Prior to the interview process, I researched a lot about the company and gleaned all the information I could about the values it stood for, the way it empowered people though its businesses, the impact created on their lives and the triple bottom line approach the company follows. The credo of "Sab Saath Badhein" reflects the spirit of true change maker. I believed that my values were perfectly aligned to that of the organization and hence post the GD round my eyes were glued to the notice board to find my name in the list of shortlisted students for the PI round. I finally made it to the PI and after an hour of personal interview, I was offered the role of KITES Summer Intern. It was a surreal moment indeed.
Welcoming Interns to ITC Family – Virtual Orientation Program
At ITC, books are always considered as one's best friend and before the internship itself each intern received a book to read and write a review on it. A novel approach to keep us productive even before our internship began.
Come April, I knew that my KITES Internship was going to be very rigorous and exciting but this time around, the challenge was multiplied owing to the COVID-19 crisis. The pandemic did burst the opulent bubble of the famous ITC orientation, but I really appreciate all the efforts put by all HRs to seamlessly shift the whole orientation program on a digital platform. It was an unprecedented time and we had doubts and apprehensions regarding how to deliver our best in work from home internship. Through the leadership talks and sessions with PPO holders all interns got the right kind of motivation. After 3 days of inductions we started working on our respective projects.
Experiencing a commitment to learning and collaborative work culture at ITC
Before the start of the internship itself, I was aware of the amount of responsibility and work a KITES intern is expected to do. I started preparing for the project since the day I got my project brief.
I interned with ITC's Trade Marketing and Distribution team for Cigarettes. The project required a wholesome understanding of the retailing process of cigarettes and since this year fieldwork had been scrapped, driving the project to completion was a real challenge. I tried to take field research virtual by substituting it with countless phone calls and videos calls as the means to connect with various stakeholders. The focus and time given by these stakeholders to my questions was amazing and it is one of the major reasons I was successfully able to understand the business and give my recommendations for the project. Throughout this project I got to interact with a lot of amazing people from different branches and from different divisions. I got to learn a lot from them. I found the work culture very open, committed to learning and sharing knowledge. The next best thing about the internship was that a KITES intern is given a free hand to try and test his ideas on ground. This way I was also able to apply my leadership skills in the project too. Moreover, the attention and time given by the leaders be it a project guide, buddy, or HR to help an intern indicated the level importance given to this internship program.
My learnings as a KITES Intern
The top five things which I learned during my internship are the following:
The quality of your recommendation lies in the quality of questions asked by you. So, work a lot on the questions you are asking from the stakeholders of your project.
There are times when you would like to work on many things at the same time, it is very important to get your priorities right and stay focussed.
There is no limit to the things you can learn. Even a convenience outlet can teach a lot about the business.
Being a KITES intern, the stakes are very high, and a lot is expected from you, and since you're working on a live project always put your best foot forward.
People in the company are very collaborative and eager to help, but you must have patience.
***
You May Also Be Interested In Reading: