The first question that pops into one's mind is – What would a Management student do at a Design firm?
I didn't need 60 days to find the answer to that riddle; just the first week had convinced me completely. My first impression of Rezonant's office was the vividly decorated walls (They call it Environment Graphics) adorned with framed reminders of their work. To turn up in formals was only normal to us, as these business etiquette is hardwired into any B-school aspirant. But we were greeted by Mr.Hariharan, founder of the company, in jeans and a casual T-shirt. Everything so far was defying my assumptions, including the title that Mr.Hariharan held – that of Chief Thinker at Rezonant. We were welcomed with a warm cup of coffee and their award winning 'Pandoras book of clients'. Without much ado, we were taken to the meeting hall and over the next hour, were briefed about what to expect in the next 2 months. At the end of which, I was extremely excited to get started on my work!
The structure of our Internship was very well chalked out, and Hari (As we were asked to address him) insisted that I document all of my experiences regularly. The day ended with an assignment to describe our first day at Rezonant. Hari had a lot of things in the pipeline for us, and hinted that good writing skills would benefit us greatly.
By the end of the week, I was working on the Digital marketing strategies for an App, and was already studying the features of the same. An outsider's perspective is always invaluable to your work, and that is what was intended when I was asked to review the App's features. I studied every aspect of the App, and having worked as a techie, was encouraged to give critical review regarding the same. At the end of the week, I met our Client. Despite working for about 4 years, this was to be my first Client meeting. The one thing that I liked was, although I was an Intern – no one really takes that designation seriously, and insists on treating you like a Full-time employee. For the next 90 minutes, I was briefed in detail about the expectations from the project and brainstormed about the different ideas which would be useful.
Writing Articles for Rezonant
This project was devised to help us explore design from the perspective of a management student. It was extremely challenging, as our articles went through multiple drafts and feedback from Hari. The end product made me extremely proud – 2 articles published on Rezonant's website titled 'The Desi guide to naming your company' and 'Cycling? 5 tips on why it will make you a great marketer'. This was undoubtedly the most exciting and challenging aspect of my internship.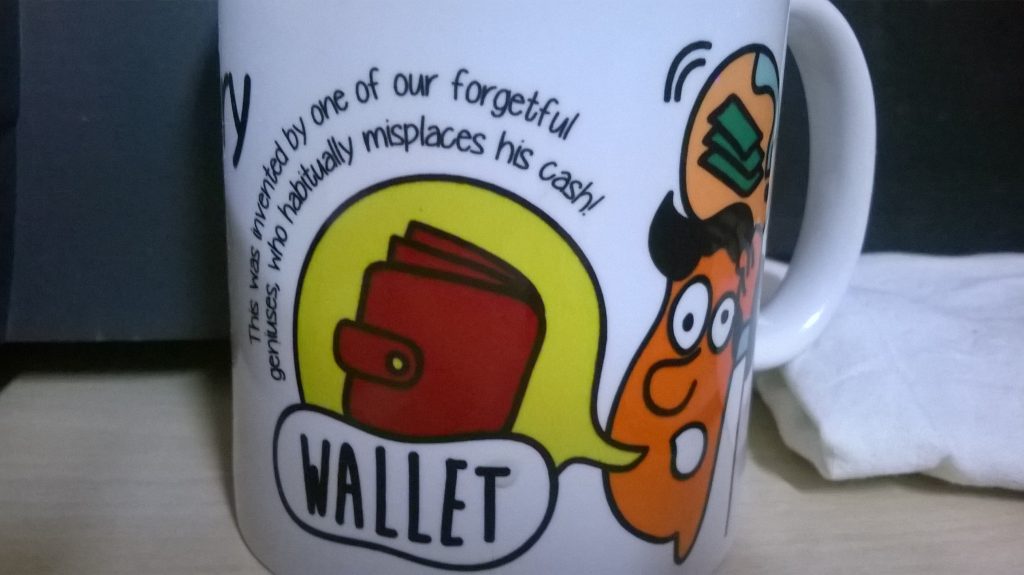 Design firms are extremely welcoming, and a vibrant place to work at. Every corner of the office space is brimming with creativity, and the employees are constantly juggling with ideas and innovating. It is hard to not get infected with their energy and enthusiasm. I was given complete freedom about how to go about completing the project, and all the employees were ever-ready to brainstorm about it. We worked on many smaller projects which dealt with the Elections and as well as the Kempegowda International airport. Coming from a B-school, I was able to contribute from my learnings and offer a fresh perspective on work that a design firm deals with.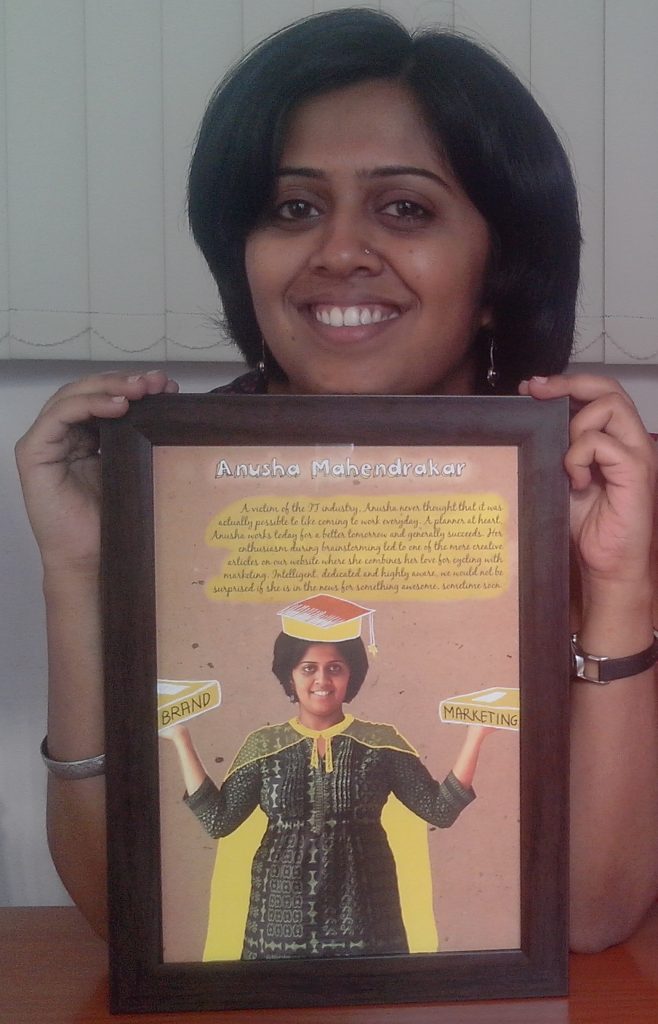 Rezonant lives up to its word of doing things differently. So when it came to bidding us goodbye, they framed our experiences and offered it to us as a token of gratitude. Design firms are where all the creativity happens, and you don't need to go anywhere else or order things online to get something extraordinary. It all happens, at Rezonant!
To briefly sum it up, design firms offer management students a myriad experience. While shaping up brand identities, you get to mould the existence of the brand and help plan its future. You are pushed to the limits, and are constantly thinking out of the box. It is extremely fast paced, and gratifying in the sense that you are able to see the end-products of your hard-work on a billboard, mall or the airport. When you point it out to family or friends, it will give you an immense sense of pride to have contributed to something that thousands of people get to appreciate.