Disclaimer: Curated content. Source here.

Want to get updates when a new part of the Mumbai Starter Kit is launched? Subscribe here:



You can divide the Mumbai life into 3 parts:
High End

Somewhere in the middle

Cheap Eats
As the names suggest, high end places are all about the experience, the history the story about a restaurant or a lounge. Whether you want to dance the night away, or do karaoke, or even just lounge around, Mumbai by day and night has it all. Cheap eats (and drinks) can be places where you get a bang for your buck.
Find a relevant watering hole on those partaay nights via zomato or Google. Or just hang out at vada pav stalls. Eat pav bhaji at midnight.
Let's check out some cheap eats that will help you survive in Mumbai.
Eats Under 49
Vada Pav/ Samosa Pav/ Bhajia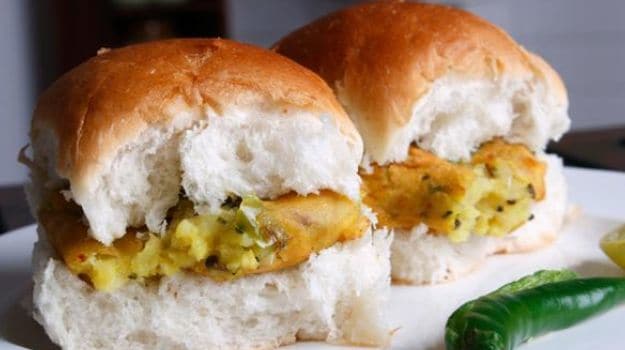 The Indian burger is available for as little as 12 Rs. You can find a decent vada pav at almost every street corner in Mumbai. If you want to try the best vada pavs in the city, check out this video. Especially during the rains, enjoy some vada pav or kanda (onion) bhaji with piping hot chai from the nearby tapri (there always is one yougaiz!)
This is also the place where you can get samosa (with pav- Mumbai ishtyle), or bhajia, again with the pav. Yes we love our pav in Mumbai!
Bhel Puri/ Sev Puri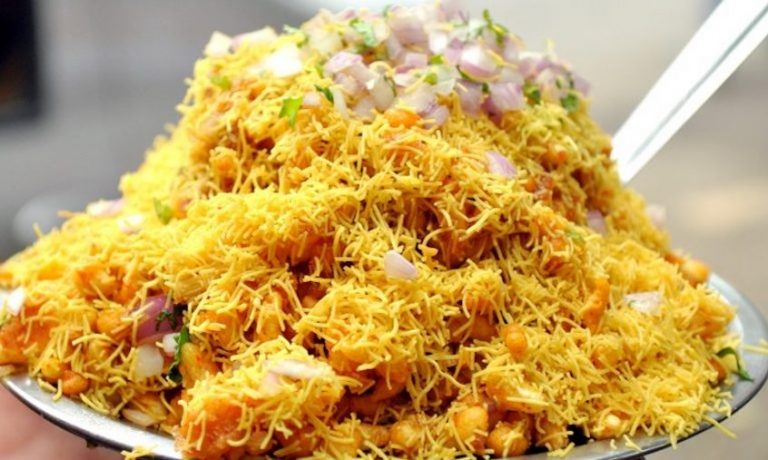 A very Mumbai twist to bhel and you have the Bhel Puri. This cheap snack can cost anywhere between 25 to 50 Rs. Refreshing, healthy and filling, these is a perfect thing to quench those hunger pangs.
Eats Under 99
Sandwich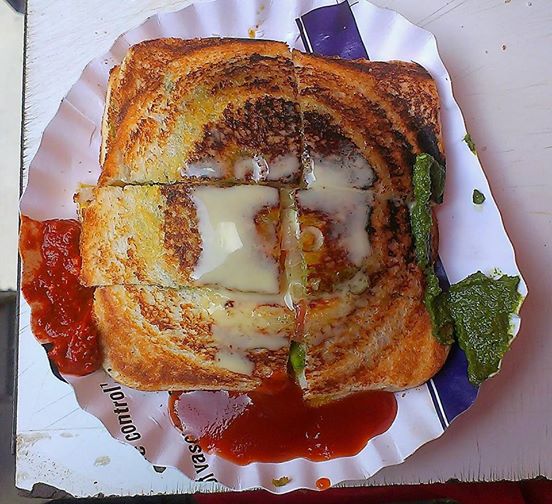 The Mumbai sandwich is just like the city. Fast food, full of substance and usually eaten on the go. You get a variety of sandwiches at street corners. Grilled, toasted or just plain, with crazy combinations, grab a sandwich for lunch. Get a juice from a local juice stall to go with it. We promise you'll feel super satisfied. Starting at 60 Rs., these can cost upto 250 Rs. But worth every penny.
Frankie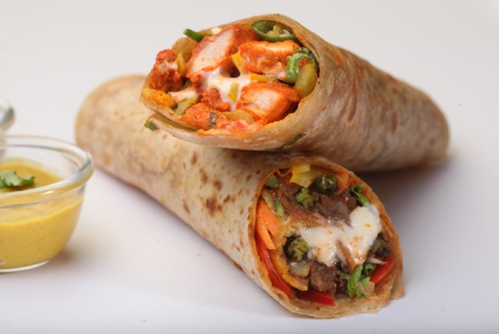 Basically a roll. But then, you get some really lip smacking frankies for 70- 80 INR. Stuffed with noodles, chickpeas, schezwan sauce or cheese and lots of different combinations, you know you're going to love it.
Eats Under 299 INR
Pav Bhaji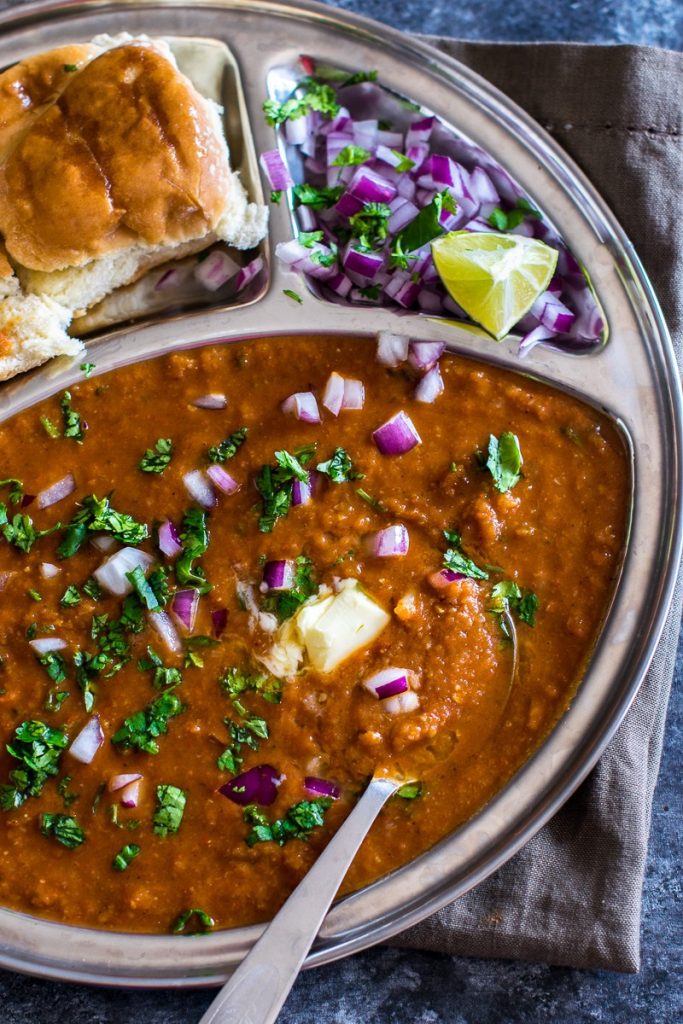 The story goes that when workers operated those textile mills in Bombay, they needed something nourishing and wholesome to eat. Pav bhaji was born. Today you can get a Pav bhaji for as little as 150 Rs. Check out this list of some of the best pav bhaji joints in Mumbai.
Dosa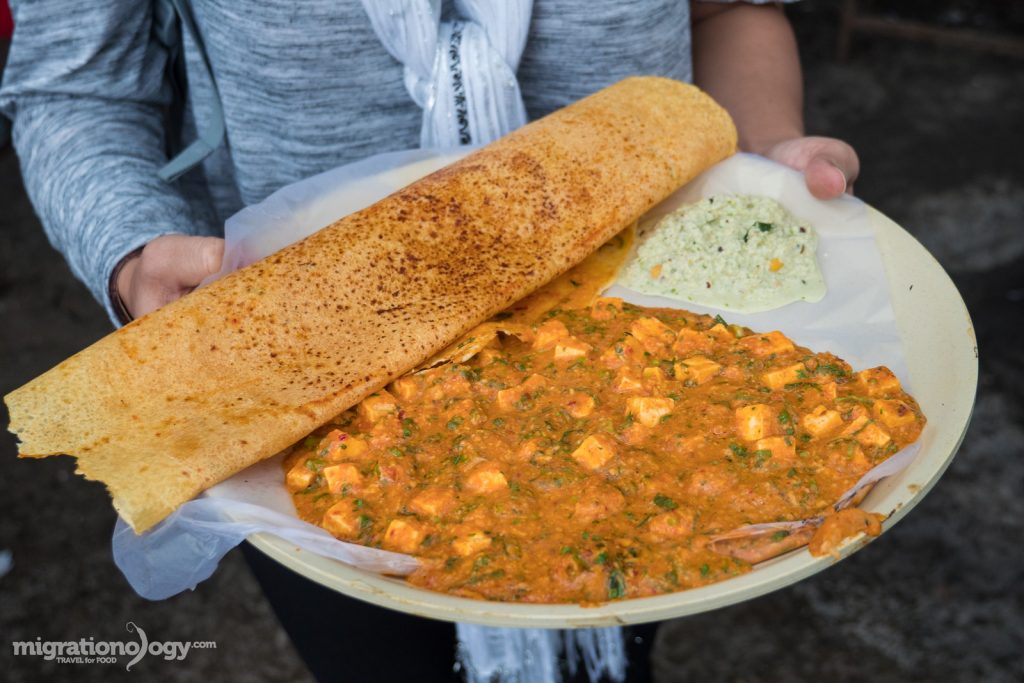 Dosas too received the special Mumbai treatment. Go to any street dosa corners and enjoy a filling meal. You get so many types of dosas, its difficult to pick one. Try the schezwan cheese paneer dosa, or the jini dosa or the simple powder sada dosa. All of this costs you between 80- 200 INR. Check out the best places to eat dosas here.
Check out this list of cool drinking places in Mumbai you've to visit at least once.
And if you're looking for cheap watering holes, here's your list.
In the next part, we tell you about time pass in Mumbai. There's so much to do in maximum city. But where to start? That's what we tell you all about!

Here's what you get in this kit:
Introduction To Mumbai Starter Kit
How To Find Accommodation In Mumbai
How to Feed Yourself When Living Away From Home
Dressing To Impress - Mumbai Style
Shopping Destinations in Mumbai
How To Train Travel In Mumbai
Don't Drink & Drive - Local Travel In Mumbai
How To Have Fun In Mumbai - I
How To Have Fun In Mumbai - II
How To Beat The Rains In Bombay
Festival Time In Mumbai