During these tough pandemic-ridden times, B-School students have had to find new ways to redefine themselves and take on challenges coming from all fronts. At FORE School of Management, students were encouraged to take up live projects and virtual summer internship projects and also participate in National and B-School competitions when internships were being rescinded or put on hold one after the other.
We spoke to two such second-year students of FORE School of Management, New Delhi, to understand their experience of virtual internships and how they made the best out of the opportunities. Here are the excerpts of the interviews: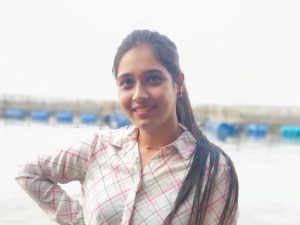 Ayushi Sachdev, HSBC PPO, FORE School of Management
Was it a natural choice for you to go for an MBA after a commerce degree?
No, I wouldn't call this a natural choice because I had a degree in commerce, rather a rational choice, given my inclination towards marketing. During my final year at JD Birla, I opted for marketing as my specialization, and that's when I realized that this is something that I can imagine myself doing in the future. And that's how I started exploring this field by joining a trading firm and simultaneously preparing for CAT. And since then, I have never second-guessed my decision to join an MBA program.
You have been an active part of the TEDx committee at FORE School of Management. How has this entire experience been for you, being part of the committee, organizing events of this scale and how has it helped in your overall MBA experience of yours?
TEDx, as an organization, strives towards spreading ideas, and being a member of such a global initiative is a mutually beneficial relationship for both, the organizers and the audience. Being a part of TEDxFORESchool provided me with a platform to interact with industry experts and opinion leaders from diverse backgrounds.
TEDxFORESchool 2020 happened after a slumber of four years which put forth added pressure on our team to make it an immense success. I was responsible for the sponsorship and marketing activities of the event. My seniors gave me complete flexibility to apply and experiment with my theoretical learnings and leverage my networks to spread awareness. Thus, pulling off TEDxFORESchool 2020 successfully unfolded various learning chapters for me and my team.
You interned with HSBC, at a time when the world was at a standstill. How has the overall experience been for you?
HSBC rendered a hand when offers were terminated, internship offers were revoked or put on hold, and students of our batch all-around were losing hope. In fact, HSBC left no stone unturned to make their interns exploit those two months to the maximum advantage. The organization exhibited its agility in revamping the whole internship program and customizing it to make it digitally relevant.
I was offered complete flexibility and dynamism to explore the culture, values, and working style of HSBC. The culture at HSBC was such that I could reach out easily to our senior managers and even the VP. There were also weekly check-ins to help resolve any queries or hurdles being faced along the way which made the entire experience quite seamless.
How do you think the FORE experience has helped you in approaching this summer internship in an effective way? What are the few things you think you would have done differently now when you look back?
From the very first day, FORE has ensured that I conduct myself professionally and responsibly. The chock-a-block schedule, strict deadlines, and an engaging curriculum have acted as a catalyst and helped me overcome my gaps in emerging as a competent manager.
FORE by establishing crystal clear concepts, gave me learnings that helped me, which added a differentiating aspect in my project deliverances. My recommendations in the project reflected that.
Looking back at my two-months internship at HSBC, I feel that the virtual onboarding was in itself a minor setback, which inhibited me because it was alien territory. But, overall it was a great learning experience for me.
What are the few qualities that you displayed that you think made the cut for you and helped you bag a PPO with HSBC?
Apart from sound knowledge and timely deliverables, I believe my attitude and commitment towards my weekly milestones were highly appreciated. I think the primary reason that I bagged a PPO was because of my adaptability to virtual interaction and my involvement with the people and organization. Also,
I went beyond the secondary sources and gathered real-time primary data through interactions with various promoters, which gave me immense confidence to present my research in the end.
Now that a few months are left at your B-school, what are the few things that you are focusing on so that you are prepared for the role at HSBC?
With only a few months till I graduate from FORE School of Management, I am focusing on honing my soft skills, which I believe are vital for any manager. Presently, I am also putting my learnings to the test by participating in various B-School and Corporate competitions. Moreover, as we recently organized TEDxFORESchool 2021, my responsibilities as the Marketing Head at TEDxFORESchool entailed leading the marketing campaigns and creating interactive and engaging activities for promoting the event.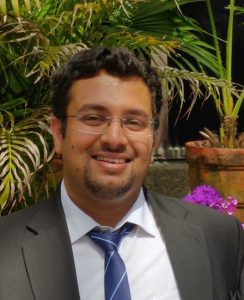 Dhruv Bedi, Summer Intern - OYO, FORE School of Management
From Mechanical Engineering to pursuing an MBA, what made you opt for FORE School of Management?
At FORE School of Management, we are provided with the option of pursuing two specializations, both holding equivalent value. Having experience in both Marketing and Manufacturing, I was quite keen on taking up Marketing and Operations as my specializations, thus leveraging both my education and experience to add value to my business school experience. At FORE School of Management, I felt that I would get the right mix, and hence, I decided to go forth the path of pursuing an MBA.
At FORE, not only internships but live projects are also given utmost importance. How do you think the academic rigor at the institute prepared you for the challenges ahead?
Even during my interview process, in my first term at college, I was advised by the faculty to learn about guesstimates. Though the same was to be taught much later in our course but developing a knowledge about the guesstimates early-on, helped a great deal with my interview process. Data Analysis is also something that was not just taught in our classes but we also got to put our theoretical learnings about the same into practice during our virtual projects. This also helped me a great deal with my role at OYO and made me take up challenges head-on.
Tell us a bit about the internship experience at OYO and what were the major things that you learned?
The internship taught me a lot about OYO's Frontier Business Model Pricing Components, Costing process, as well as the Operational costs involved. Dealing with various business units including revenue, FnB, sales, and supply helped me get an idea of the way the overall business functioned. Moreover, I delved deeper into the whole real-estate broker space and how COVID-19 impacted real-estate brokerage. The internship also taught me how to operate efficiently under pressure and helped me in learning varied nuances in quite a short span of time.
What were the few attributes that you showed during the internship and how do you think it helped you in understanding the space better?
I think, picking up on new skills and identifying ways of working quickly to get the job done, worked the most in my favor at OYO. Also, respecting deadlines and providing deliverables in a timely manner were some of my qualities that were regarded quite highly at OYO.
Being part of the COVID-response team, I got the opportunity to learn about the new processes and approaches that a company needs to take in crisis situations. I also worked as a part of processes that had to be put in place till sales recovered, and that I think provided crucial learnings.