We usually associate courses in B-schools to theoretical concepts but is that all they have to offer? Or there is more to it?
Ever imagined trekking on snow-capped peaks or reading literature as a part of a B-school curriculum? Well, at IIM Lucknow there are ample of such courses. Here are some unique electives offered at IIM Lucknow that are based on practical learning, idea generation and execution that go well beyond just the theoretical concepts.
1. Advanced Oral Communication - by Professor Neerja Pande
Communication skills are an integral part of being a good leader and a manager. The course is designed to improve the thought process of students, immerse them in ideologies of philosophers like Socrates and Aristotle, improve expression through theater workshop and build the confidence to generate ideas to be able to confidently deliver meaningful and engaging presentations.
Throughout the course, there are several activities planned that require students to structure their thoughts and deliver a 2-5 minute presentation before a class of 60 students. Professor Neerja Pande gives individual feedback to each student through one on one interactions.
Mid-term for the course is a group exercise where a group of 4 students prepare a coherent speech on an open-ended topic given beforehand. The end term involves each student delivering a 4-minute persuasive speech on a topic of their choice.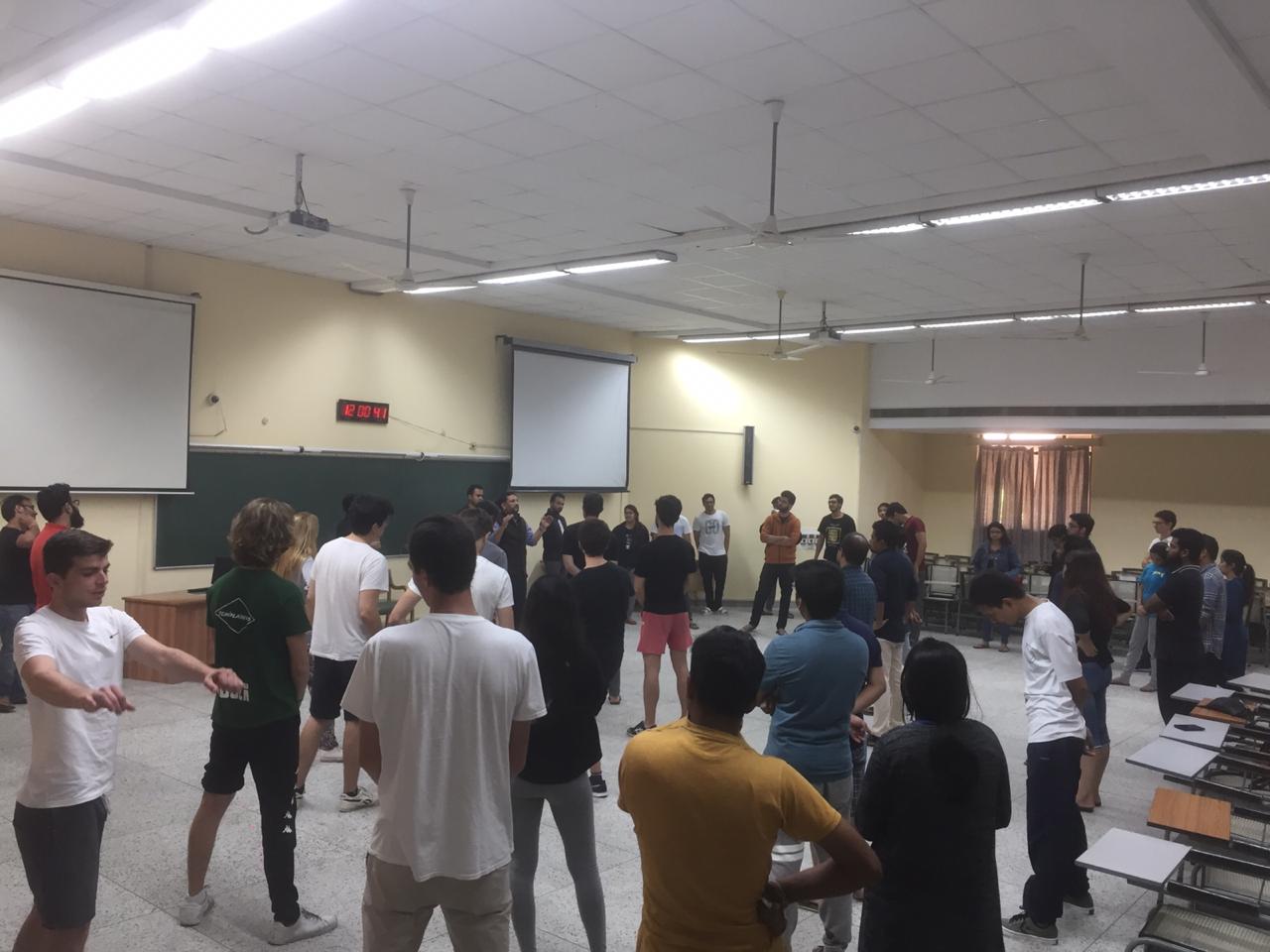 2. Design Thinking - by Professor Sushil Kumar & Professor Anirban Chakraborty
Design thinking is a popular new idea in the business world. Organizations as diverse as entrepreneurial start-ups, big corporations, and government and social service organizations are experimenting with design thinking as an alternative approach to traditional problem-solving.
Designed as a workshop, the course aims at helping the students immerse in a design thinking mode that encompasses problem-solving and creative thinking skills.
Jointly conducted by professor Sushil Kumar and professor Anirban Chakraborty, the workshop typically goes on for 6 hours at a stretch and involves hands-on practical sessions where students engage in groups to devise creative solutions to generally observed problems. It widens the perspectives as students inculcate new ways of looking at problems to generate solutions with optimal resources.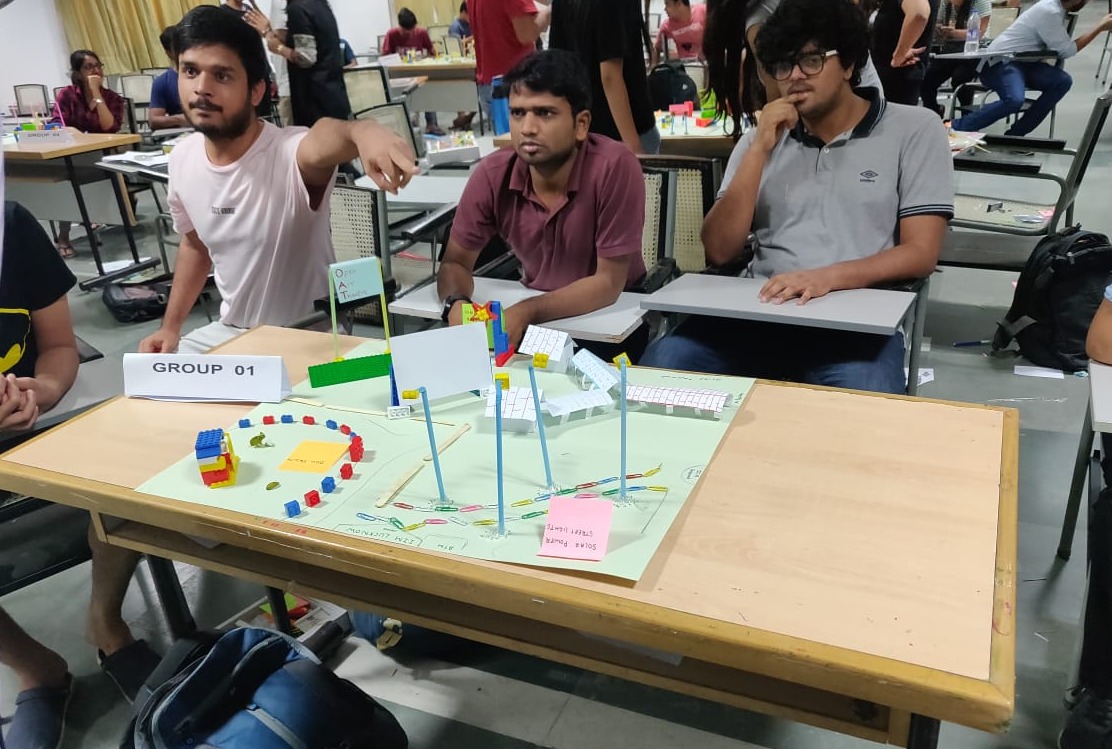 3. Leadership Through Literature - by Professor Neerja Pande
This elective aims at creating perspectives on leadership, vision, meaning, myth, reality, actions, reactions and interactions through literary masterpieces that bring out human character and complexities including their subtler nuances in the most realistic manner. The course is based on classical literature such as Siddhartha by Herman Hesse, Othello by Shakespeare, My Experiments with Truth by Mahatma Gandhi amongst others.
The course has 8 prescribed textbooks. Throughout the 20 sessions, professor Neerja Pande discusses the below-mentioned novels:
● Book: Alchemist; Author: Paulo Coelho; Theme: Vision and Action
● Book: Siddhartha; Author: Herman Hesse; Theme: Passion and Compassion
● Book: My Experiment with Truth; Author: M K Gandhi; Theme: Ethics and Follies
● Book: Beyond the Last Blue Mountain; Author: R M Lala; Theme: Career and Character
● Book: Othello; Author: Shakespeare; Theme: Innocence and Intrigue
● Book: Mudrarakshasa; Author: Vishakhadatta; Theme: End vs Means
● Book: Life of Galileo; Author: Brecht; Theme: Faith and Reason
● Book: Yuganta; Author: Irawati Karve; Theme: Reality and Ideals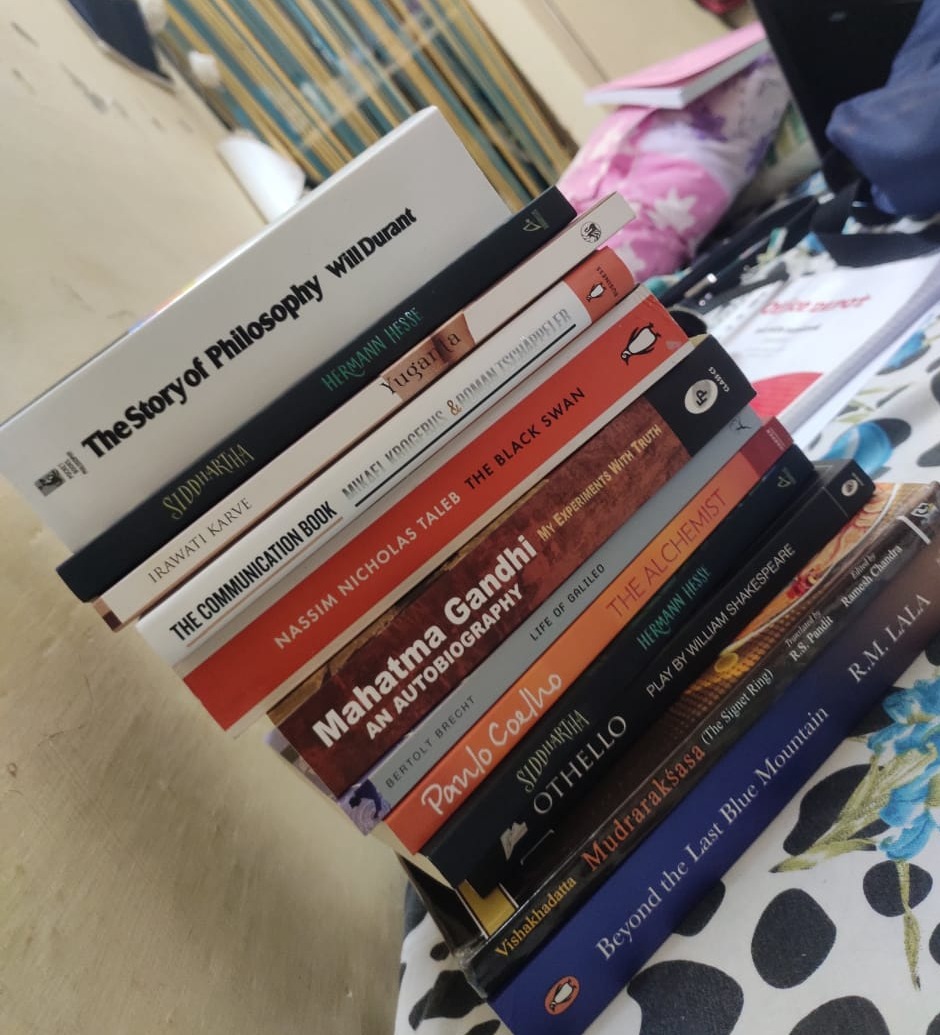 4. Experiential Learning - by Professor Sushil Kumar
The course conducted by professor Sushil Kumar is designed to impart real-life management skills through a 6-day expedition trek in the Himalayas. As a part of the course, this year the students undertook the Dayara Bugyal Expedition (12000ft) in the Himalayas in association with India Hikes.
The students experience hands-on working through real challenges with limited resources and intense teamwork with trekking in the mountains as a backdrop and/or remote village visits for this purpose. Students are evaluated on group dynamics, reflections, and individual tasks and are required to submit a report on their takeaways from the experience.
Refer to this article to get more insights into the course.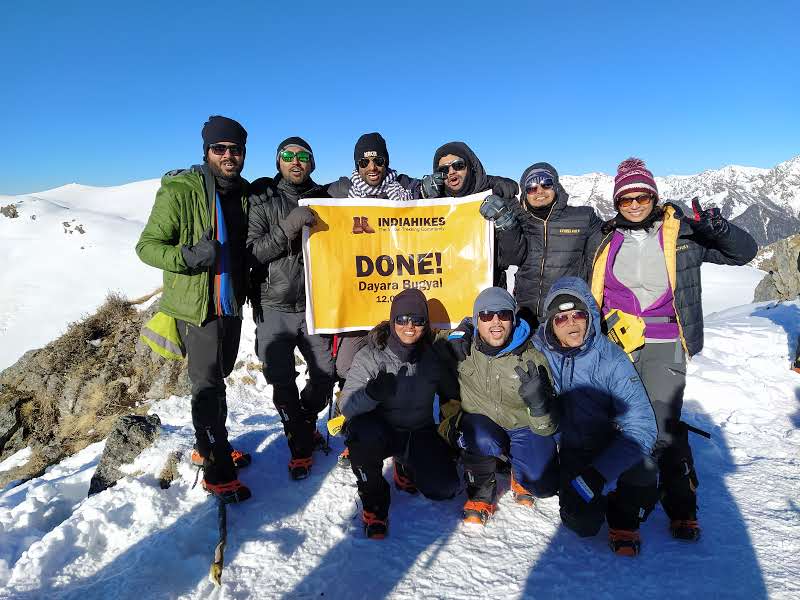 5. Storytelling For Management -Professor Nandita Roy
Stories are a powerful tool to communicate, influence and motivate in business environments. In this course, students explore various storytelling techniques that can be used in different contexts to convince the audience and make an impact. Questions that can be addressed through the course include: How can we tell better stories? Why do we need to use stories? What kind of stories are effective?
Throughout the course, professor Nandita Roy engages the students with advertisements, music albums, movie clips, and the class participates in analyzing the various storytelling techniques incorporated.
The group project for this course encourages students, in groups of 5-6 to portray a story, projecting the techniques that are covered in the course. The end-term consists of watching 2-3 videos which could be advertisements, plays, trailers or even a music video and analyzing the same.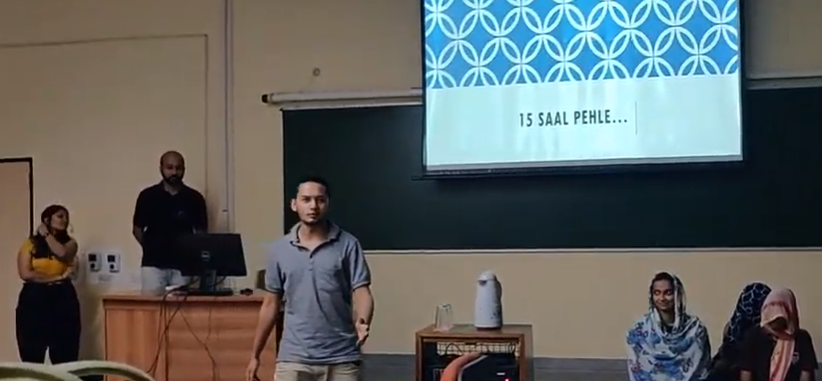 These courses have been specifically designed to get students out of their comfort zone to bring out the best in them. Over the years, students and faculty both have echoed positive feedback for these electives. Seeing the response, there has been a growing trend in the number of such courses offered at IIMs. So do grab the opportunity to experience one of these in your B-School stint.