In my previous post, we talked about the Nobel Prize, the Booker Prize and the Pulitzer Prize. In this post, I would like to cover other important awards like Bharat Ratna, Padma Awards and Ramon Magsaysay Awards. Although there as hundreds, if not thousands, of people who have won these awards – it is not possible to remember all their names. I have filtered out a few for you. These have a higher probability of being asked.
Ramon Magsaysay Award
The Ramon Magsaysay Award is an annual award established to perpetuate former Philippine President Ramon Magsaysay's example of integrity in government, courageous service to the people, and pragmatic idealism within a democratic society. The Ramon Magsaysay Award is often considered Asia's Nobel Prize.
There have been ~50 Indians who have been awarded the Prize. The prominent / recent ones are:
1959

C. D. Deshmukh

Government Service

1994

Kiran Bedi

1996

T N Seshan

2003

James Michael Lyngdoh

1965

Jayaprakash Narayan

Public Service

1974

M.S. Subbulakshmi

1985

Baba Amte

1958

Vinoba Bhave

Community Leadership

1963

Verghese Kurien

2008

Dr. Prakash Amte

2008

Dr. Mandakini Amte

2009

Deep Joshi

2012

Kulendei Francis

1967

Satyajit Ray

Journalism, Literature, and the Creative Communication Arts

1982

Arun Shourie

1984

R. K. Laxman

1992

Ravi Shankar

1997

Mahasweta Devi

2007

P. Sainath

1962

Mother Teresa

Peace

2006

Arvind Kejriwal

Emergent Leadership

2011

Nileema Mishra

2011

Harish Hande
Bharat Ratna
Bharat Ratna is the Republic of India's highest civilian award, for performance of highest order in any field of human endeavor.
It was first awarded in 1954 to C. Rajgopalachari, C V Raman & S Radhakrishnan. It was last awarded in 2008 to Bhimsen Joshi.
Of the 41 awards so far, there has been one award to a naturalized Indian citizen, Mother Teresa (1980), and to two non-Indians, Khan Abdul Ghaffar Khan (1987) and Nelson Mandela (1990).
In 2011, the Government of India modified the eligibility criteria to allow sportspersons to receive the award.
Living recipients:
Nelson Mandela (1990)
A. P. J. Abdul Kalam (1997)
Ravi Shankar (1999)
Amartya Sen (1999)
Lata Mangeshkar (2001)
Other Awards
Padma Vibhushan is the highest civilian honor after Bharat Ratna
Rajiv Gandhi Khel Ratna is the highest sporting honor
Dhyan Chand Award is highest award for lifetime achievement in sports and games.
Dadasaheb Phalke Award is the highest award for lifetime achievement in cinema.
Bhartiya Gnanpith Award is a literary award.
Shahitya Academy Fellowship is the highest literary honour conferred by the Government of India. In 2010, 5 people were honored with the Sahitya Akademi Fellowships. – Dr. Bholabhai Patel, Sri Kunwar Narain, Sri Khushwant Singh, Prof. Kedar Nath Singh & Chandranath Mishra 'Amar'.
Year

Awardee

Category

Award

2012

K. G. Subramanyan

Arts

Padma Vibhushan

2012

Mario Miranda

Arts

2012

Bhupen Hazarika

Arts

2012

Kantilal Hastimal Sancheti

Medicine

2012

T. V. Rajeswar

Civil Service

2009–10

Saina Nehwal

Badminton

Rajiv Gandhi Khel Ratna

2010–11

Gagan Narang

Shooting

2011–12

Vijay Kumar

Shooting

Yogeshwar Dutt

Wrestling

2012

Jagraj Singh Mann

Athletics

Dhyan Chand Award

2012

Gundeep Kumar

Hockey

2012

Vinod Kumar

Wrestling

2012

Sukhbir Singh Tokas

Para-Sports

2010 (58th)

K Balachander

Director

Dada Saheb Phalke Award

2011 (59th)

Soumitra Chaterjee

Actor

2009 (49th)

Shrilal Shukla

Hindi

Bhartiya Jnanpith Award

2009 (50th)

Amarkant

Hindi

2010 (51st)

Chandrasekhar Kambar

Kannada
- Ravi Handa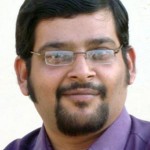 (Ravi Handa, an alumnus of IIT Kharagpur, has been working in the CAT Prep sector for the past 7 years. He currently offers online coaching for CAT 2013 You can use the coupon code INSIDEIIM to get a 20% discount on the course. He can be contacted on Facebook or Google Plus)
You may also want to :
Visit our Learning Section for over 20 Hours of FREE High Quality Test Prep