So tell us about yourself and why you decided to participate in the TBLA competition.
Md Nashim Akhtar—The Strategist and Facilitator
A Mechanical Engineering graduate from IIT (ISM) Dhanbad with two years of job experience as Logistics Operation Manager at Tata Steel
Nikhil Gupta—The Operation and Logistics Expert
A Mechanical Engineering graduate from BITS Pilani with two years of job experience as Area Manager ( Operations) at Amazon India
Akriti Srivastava—The Creative thinker and IT Strategist
A Chemical Engineering graduate from BITS Pilani with two years of job experience as Analyst at Eccella Corporation
The major reason for participating in TBLA was solely the brand involved and the spread of the business scenario. We were pretty much clear that being a part of this TBLA journey will give us the opportunity and resources to learn and get an insight into how a brand like TATA functions and most importantly give us a purview about how a conglomerate with multiple facets of business works.
Being in the first semester, we couldn't afford to try our hand at multiple cases studies, so we wanted to attempt a case which was inspired by a real-life business scenario and have a healthy mix of all facets of management ranging from operations to CSR to marketing to finance. And the answers to all these criteria was TBLA.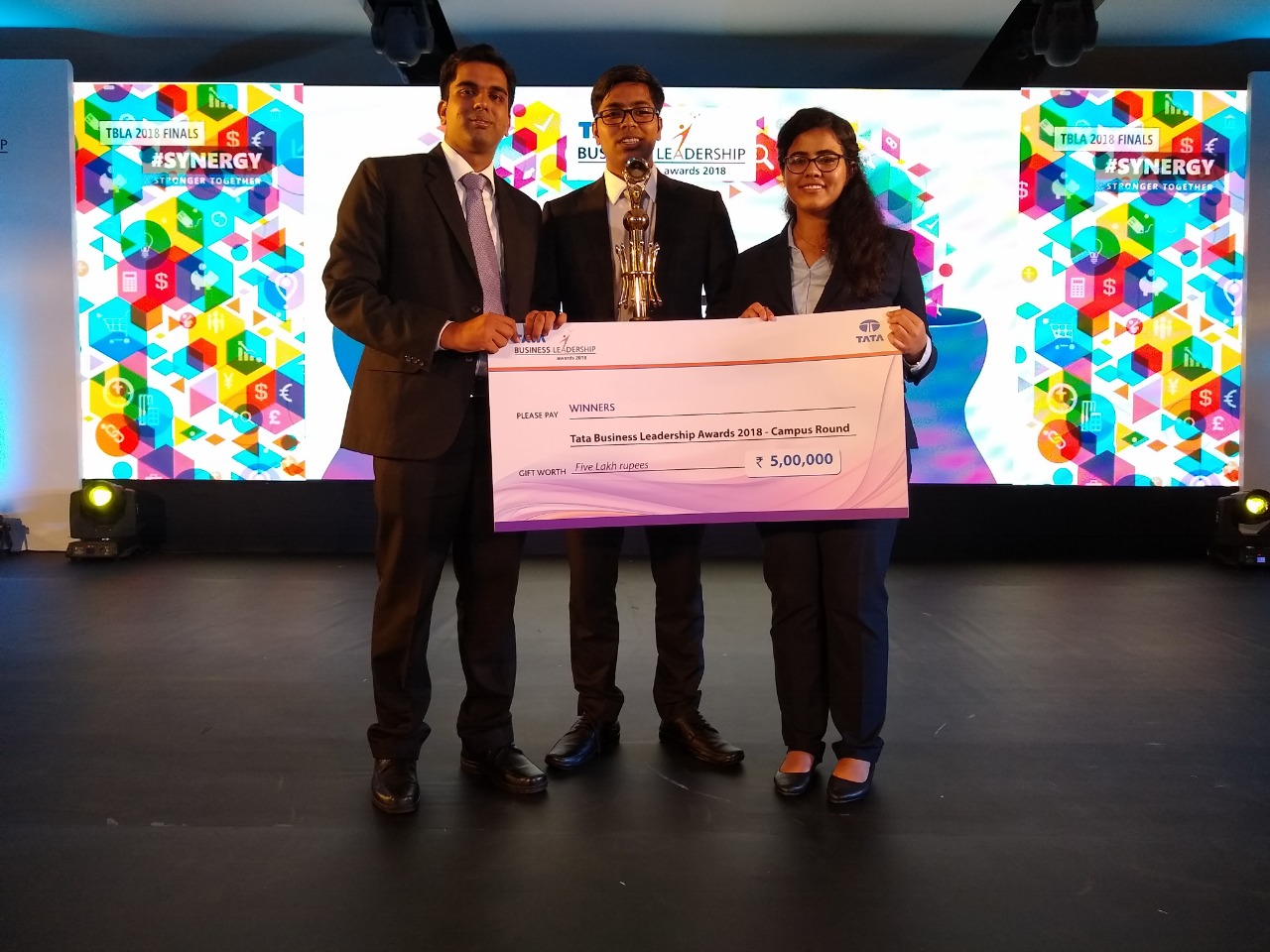 2. How much time did you guys invest in the entire process?
The case launch was done on our campus in the last week of July by Mr Indrayjit Sethi. The campus round gave us a preparation time of around six weeks, and the national finale gave us around an extra six weeks to prepare. Overall it is difficult to estimate how many hours were spent on the case on a daily basis because working on it became a part of our daily schedule. We were engaged in the case throughout all this time, and we ensured a daily meetup to gauge each other's progress every alternative day.
3. How did you approach the case?
We had multiple brainstorming session as soon as we received the case. But the case launch session by the TBLA team gave us a wonderful opportunity to interact with the author of our campus problem statement. We had a proper head-start approach, before the case launch, which ensured that we had enough avenues to gain clarity while we interact with the author.
The Q&A session in the case launch was the turning point for us because it was that one to one interaction, which gave us clarity regarding the intricacies and nuances of the problem statement. Hence we got the much-needed launchpad to strategise our solution.
Being a very diverse team ranging from supply chain and logistics to consulting to warehouse management, our team had a decent network in the industry to gather valuable insights and conduct primary and secondary research works. We scanned through multiple annual reports of listed group companies, trying to correlate our approach with the current business scenario and collect relevant data, which can be both relevant and feasible. Every time we came up with a strategy or framework, we used to invest multiple resources in checking its relevance, feasibility and synergy with the case objectives, brand values and notions involved.
4. Any advice for the B-School students reading this on how to go about competitions?
There are innumerable case studies in a B-School, but one should choose a particular case study very judiciously with clearly defined long term plans and learning motives. One needs to synergise with the values and virtues of the brand before attempting the case. This will ensure that not only will they be able to implement the classroom concepts in real life business problems in a distinct way but also frame strategies with a fresh perspective.
5. What did you guys win?
We won a cash prize of 1 Lakh INR in our campus round.
In the national finale, we won a direct PPI shortlist from TAS+ 5 lakhs INR + a winning trophy +Tata Cliq vouchers worth 25000 INR and goodies from Satya Paul.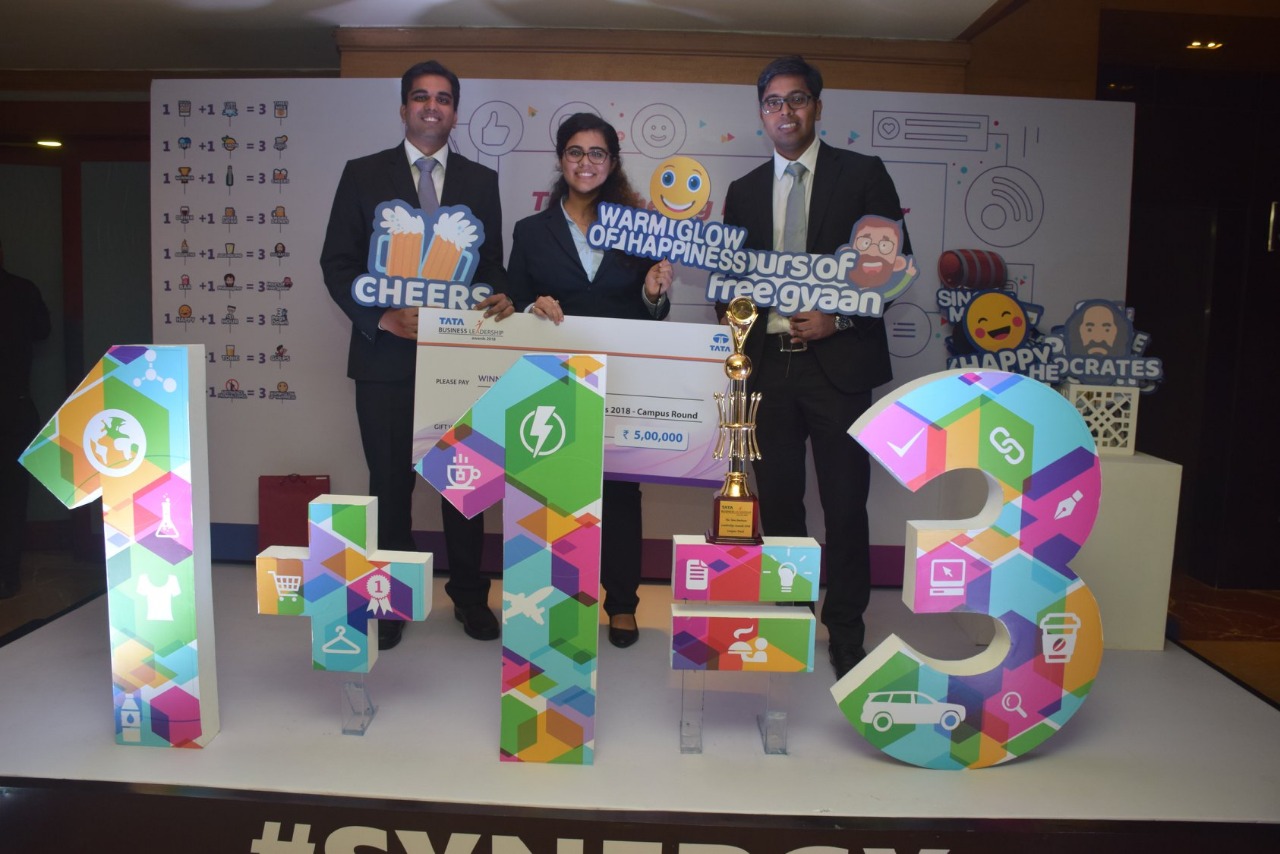 6. How do you guys plan on spending that kind of money?
Nashim has planned to go for a solo trip to Konya, Turkey and donate a part of the cash prize to an NGO at his native place. Nikhil plans to pursue his photography interest and go on a bike trip to Ladhak and Akriti has plans to shop for the same and plan an exotic trip with teammates.