As we covered the basics of CV making in the last article, we focused mainly on how to frame CV points and what should be the key considerations in mind. Going ahead, we'll look at how to fill up the separate parts, what points to include, what makes more sense, and how to make them effective in order to make an individual stand out from the crowd.
First, let's discuss academic accomplishments. Grades are obviously quite important in banking, but they are more important for some jobs than others. Therefore, it is always best to communicate your accomplishments and differentiate yourself by highlighting academic awards and scholarships. A few things to remember though:
Determine the most significant technical abilities in the industry, and then confirm whether you have studied any undergraduate courses related to these abilities. However, each management domain necessitates a unique mix of abilities and skills; the subjects that are most valuable for each will be explored later when we move on to creating specialised function CVs.
In addition to stating your GPA, one can also include CV points like the one mentioned below. Doing this, you can highlight your grades as well as include the important subjects as talked about in the first point.
Take Your Career To The Next Level. Ask Our Experts Anything. We Will Respond Within 48 Hours.
"Attained A+/A grades in XX out of XX subjects (or XX % of the subjects whichever sounds better), including Probability, Queuing Theory and Big Data Analytics"
You may also list your ranks and positions in competitive tests; while doing so, be sure to indicate your

Rank/Percentile
Total number of all students who appeared for the exam
Scope of the examination, (whether it was regional, state, national, or international)
Don't forget to include your Olympiad accomplishments in a similar form - highlight your:

Rank/Position
Type of medal (if any)
Scope of the test (regional, state, national, international)
Number of students who participated,
and if necessary, the governing organisation (to establish brand authenticity)
Include any scholarships and fee waivers you have received. Include the following:

Name of the organisation granting the scholarship,
Purpose of scholarship and accomplishment it recognizes
If you have any other information regarding how many people received it, and if the number is significant enough, please include it.
The scholarship amount, unless substantial, is somewhat irrelevant in the resume.
Add any certification of appreciation or academic awards that you've received for any of the academic achievements in a similar fashion as below:
"Appreciated for ranking in Top XX percentile among XX mn candidates in Class XII exams by XYZ authority"
Mention any funding obtained or scholarships awarded for academic projects, initiatives, patents or research. Include the

Corpus/Amount
Number of people receiving it out of the total number of students who applied, and
Objective of the financing or research position

Finally, while publications and research papers do not truly belong in academic achievements, for a lack of superior CV elements, one can include research papers or research paper presentations in this part. Importantly, write the name of the publishing journal on the work, underline citations and readings, and stick to publications that demonstrate essential skills.
To summarise, when listing achievements, make sure to include time frame, scale, and results. Small details like this can truly differentiate you from the crowd, and they convey clear evidence of your accomplishments and expertise, as well as present you as a suitable personality for the offered role. More advice on how to fill your work experience and include relevant points for various professions, as well as other methods to enhance the structure of your CV, will be provided in the next piece. Please stay tuned for developments and leave a comment below if you have any more questions or comments.
Note from the Editor: For your Summer Placement preparation, we also have a project which tests all the facets of management, starting from marketing to product management! We're also offering personalised 1-on-1 placement mentorship, resume editing and mock interviews. Share your details in the form below, so that we can share the details with you!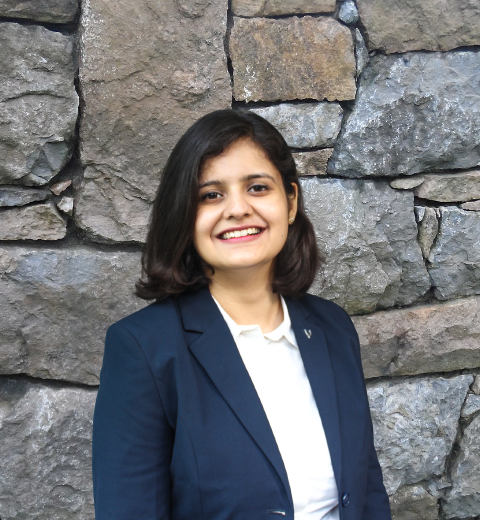 Varnika Chaturvedi, IIM Kozhikode Co'23
"As a computer science engineer from NIT- Bhopal and a Software Engineer at JP Morgan Chase's foreign exchange payments department, I am currently doing an MBA at IIM Kozhikode and have received a Pre-placement offer from Accenture Strategy after finishing a summer internship there. Personally, I am an inquisitive and cheerful individual who enjoys reading and dancing!"