Summer internships play an indispensable role in a management student's life and is an impactful program with multiple touch points that enables the interns to know more about the company, its business units and to make an impact on business. My Association with a brand like Aditya Birla Group and more importantly one of its most valuable firms- UltraTech Cement Ltd. was in itself a great opportunity as I could proudly be a part of the company that contributes towards building India. The Ulchemies Program for summer interns was the first of its kind and the batch which was surely pampered.
The first few days happened to be an indulging orientation program to help the eclectic mix of interns selected from top B-Schools participate, understand and imbibe the way of life at UTCL. The autonomy we got as we worked on our projects helped in building confidence. My project was in the domain of Finance (Commercial department), but for me, it was a cross-functional learning experience as I got to interact with the marketing & branding experts.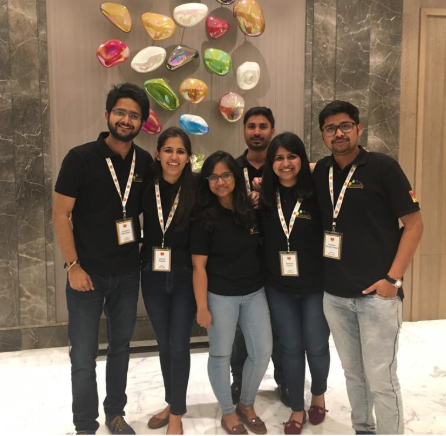 UltraTech Cement Ltd. provides great attention to interns and ensures the surroundings are very conducive for learning by way of brainstorming and thinking beyond to see the problem from a whole new perspective. The intrinsic level to which the deliverables were set for each intern showed the level of commitment and effort the company had put to ensure that the interns have a great time during their internship stint.
The entire 8-week internship experience was, to say the least, enriching. The support of my mentor and the colleagues at workplace, it helped me sail through, in the new city and leave with lifelong learnings.
- Deeksha Chawla, IMT Ghaziabad