Aditya Birla Group (ABG), Tata Administrative Servies (TAS), Mahindra and General Electric (GE) have been ranked consistently in the top 10 of our previous years' reports on the most preferred General Management Recruiters.
General Management roles are among the most preferred roles for Business students, considering the diversity of the sectors that one can build a career in. For e.g. one can start working in the Automobile sector and can still take up a role in Hospitality next and maybe join a Core Engineering company a few years later. The diversity of exposure that a lot of the general management leadership programmes provide is unmatched. A lot of the companies in this space end up being in the Dream Company list of students.
For this report, we compiled the preferences of 919 MBA Aspirants and Current MBA Students who are InsideIIM Users, and their perception of large conglomerates offering general management roles on campus. This is the 6th season of our survey.
We have compiled the viewpoints of MBA aspirants to understand how a Recruiter is perceived by someone who is not entirely privy to the dynamics of campus placements or someone who even understands what different companies have to offer. It offers an insight based purely on Brand Perception.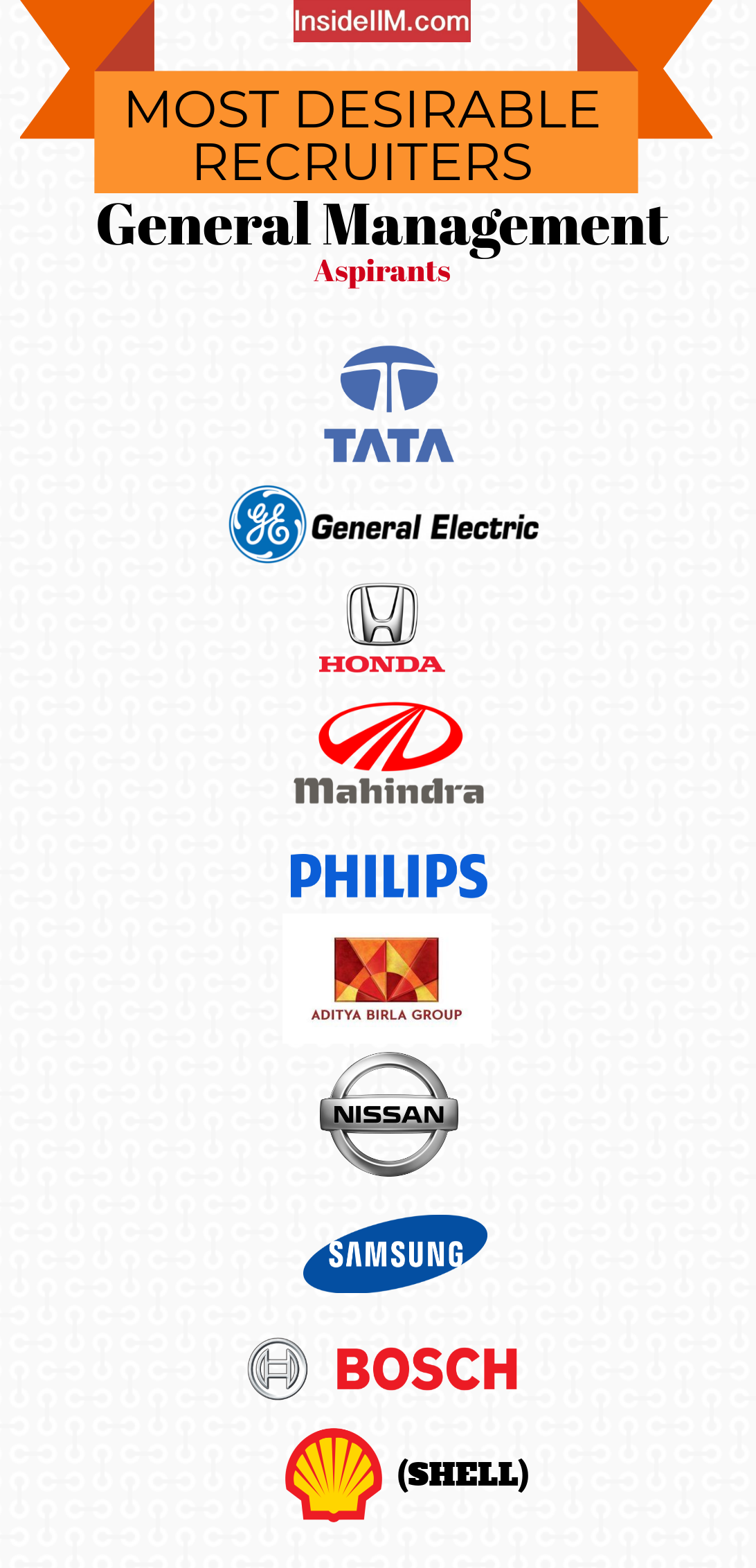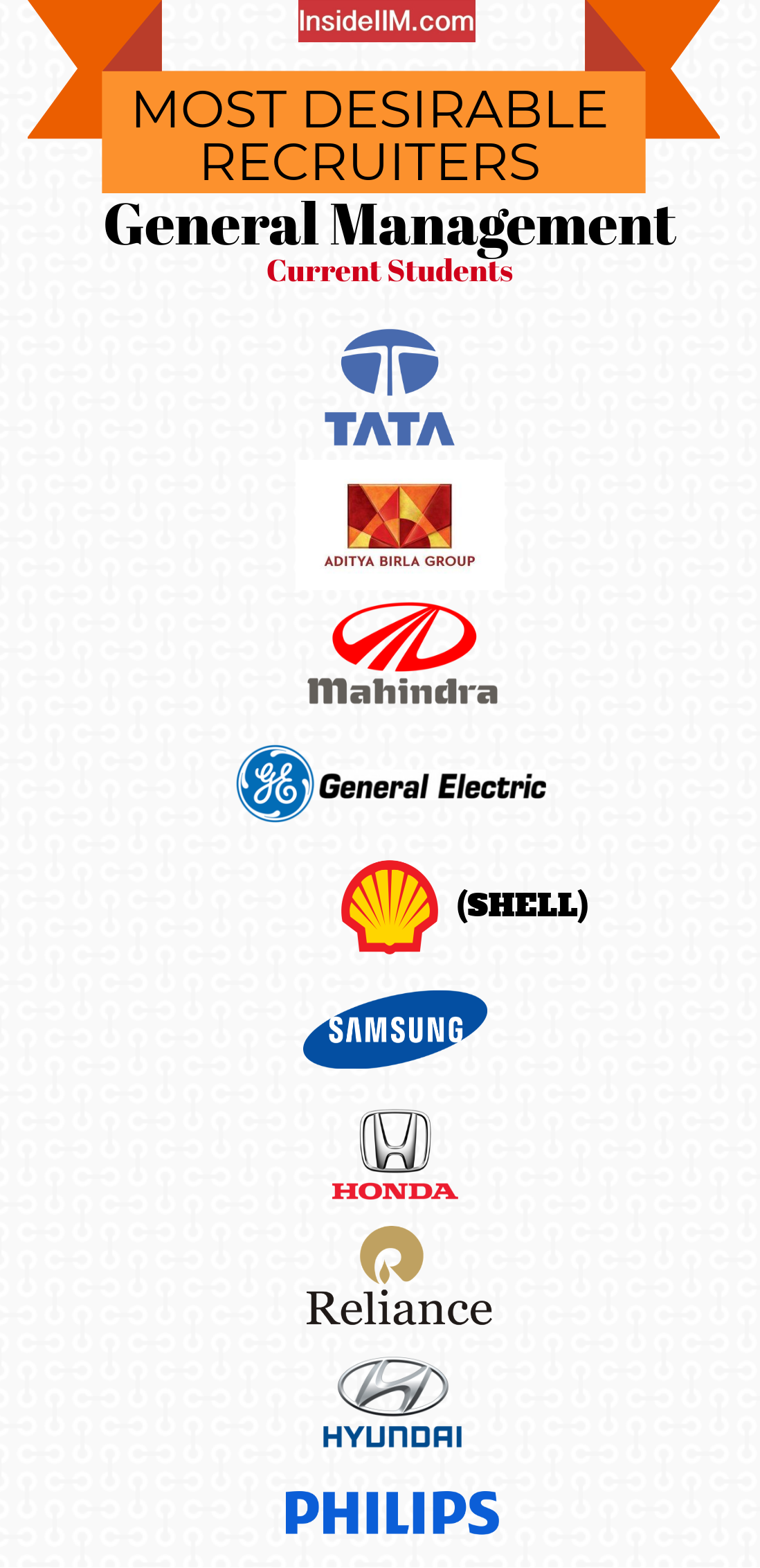 We have seen over the years that the companies in the top 10 usually stay put and we will not see wholesale changes in preferences on campus. TAS, ABG, Mahindra and GE have built a great campus brand. They are among the most popular recruiters in this space. All of them provide an opportunity to work in diverse sectors. All of them also have a reputed leadership or a management trainee programme. Reliance Industries is another Indian conglomerate steadily building its reputation - especially after the launch of Jio. This is one of the few lists where Indian companies may be preferred over working for foreign companies simply because of the wide career scope that the Indian conglomerates offer. Even in terms of international assignments, you are far more likely to travel abroad for work working for TATA or Mahindra or ABG than for many foreign companies operating in India.
We believe working for some of the Indian companies mentioned above will become even more aspirational in the coming years as India's economic clout grows. There will be unique opportunities to build stuff in new markets and new geographies. What is interesting is that leadership programmes of companies like Mahindra, TAS etc. now also include graduates from foreign business schools and universities - especially from Asia.
| | |
| --- | --- |
| TATA Administrative Service (TAS) | 82.4 |
| General Electric (GE) | 81.11 |
| Honda | 77.91 |
| Mahindra and Mahindra | 77.28 |
| Philips | 76.83 |
| Aditya Birla Group | 76.4 |
| Nissan | 75.17 |
| Samsung | 74.47 |
| Robert Bosch | 74.23 |
| Shell | 73.96 |
Post your opinions and suggestions in the comments section.