Marketing is often seen as an art than a science but to see through the lens of millions of consumers and to understand what their inherent and unsaid motivations and fears are is more difficult than it sounds. However, this is exactly what marks a 'great' Marketer from a 'good' one! A lot of marketers rely on Digital Marketing these days because it provides them with data to guide their strategies. Let's have a look at some brands and their Digital Marketing campaigns that have cracked the Marketing code on a regular basis.
An effective digital marketing campaign connects with potential customers on an emotional level and establishes a lasting relationship. However, it can be difficult to figure out how to establish this meaningful connection. So, it's never a bad idea to look at some of the top digital marketing campaigns to see how they pulled it off when you're looking for some inspiration. Analyzing successful digital marketing campaigns is the best way to learn what the audience responds to, and what's effective, and what isn't in this digital age.
Here Are Some Of The Best Digital Marketing Campaigns Of All Times
1. Email Marketing - Netflix's Mastery Of Re-Engagement
Take Your Career To The Next Level. Ask Our Experts Anything. We Will Respond Within 48 Hours.
Email Marketing continues to be one of the most powerful tools to take your business to the next level with the right strategy. According to the Data & Marketing Association report, email marketing has the highest ROI of all marketing channels, with 42 USD returns for every dollar spent. So, if you're looking to create a successful email marketing campaign, you need to see what a good marketing email looks like.
Netflix's Personalized Email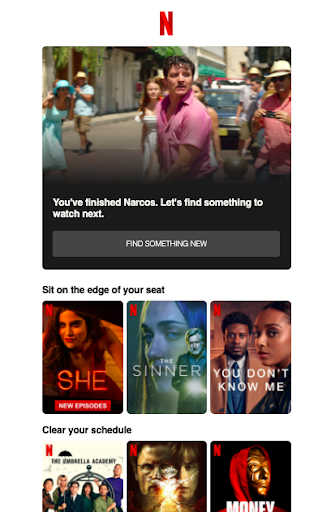 Netflix is undoubtedly the best when it comes to re-engagement and recommending content in its email marketing campaigns. The emails are personalized based on your watch history.
The above email invites users to watch other series with recommendations whenever they finish watching the current one - this cultivates customer loyalty. Here, every suggestion acts as a CTA with barely any copy at all. That might break the traditional rules of email marketing structure, but it turns out to be quite effective for Netflix. It might work for you too!
2. Video Marketing - CRED's Viral Creative
Every month, 2 million people watch videos on YouTube. As a result, video marketing campaigns are a potent tool every marketer should use. The simplicity of video marketing campaigns is its beauty because it allows viewers to easily consume your content without having to read or scroll through a lot of information. Let's look at the CRED Campaign that went viral.
CRED's "Great For The Good" Campaign
Time and time again CRED has been re-inventing itself in the marketing world and is no different with this campaign. The campaign showcases its main feature, reward-based credit card payments by featuring India's most famous personalities such as Rahul Dravid, Neeraj Chopra, and Jim Sarbh. This campaign created 16 million views on Youtube with its funny & surprising way of advertising making it a viral creative.
3. Mobile App Marketing - Burger King's Bold Move
Mobile marketing campaigns are now the go-to option to reach the target audience. That's because mobile devices account for nearly 55% of all web traffic (some sources put this number as high as 70%). One successful app marketing campaign can significantly grow your user base.
Burger King's "Burn That Ad" Campaign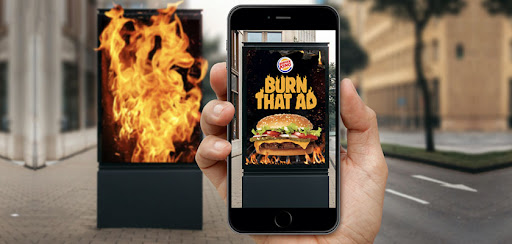 Burger King never shied away from making cheeky jibes against its competitors. This real-time troll campaign encouraged mobile users to scan their rivals' ads. The Augmented Reality(AR) scanner would burn them virtually to win a free whopper through their mobile app. This might not be the classiest campaign but customers genuinely enjoyed trying the new technology. Also, Burger King made the best of its competitors' investments!
4. Social Media Marketing - Dove's Portrayal Of Real Beauty
Social networks are busy places for friends, entertainment, businesses, etc., and every marketer is well aware of its potential. Above all, 73% of consumers claim that a brand's social media presence has influenced their purchase decisions. It's no wonder that social media ad spending is expected to soar to USD 143 bn by 2024.
Dove's #NoDigitalDistortion Campaign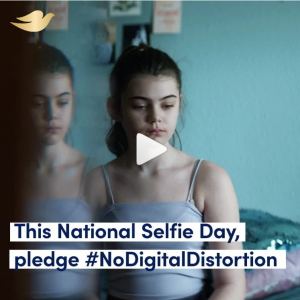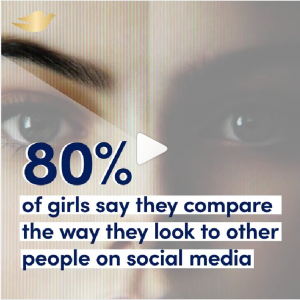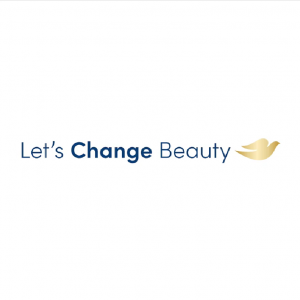 Social media campaigns have the power to bring audiences together who might otherwise not engage in person but have something in common. Dove's #NoDigitalDistortion campaign beautifully illustrates experiences that millions of women have shared, but were oblivious that many were listening to them. Since its launch in April 2021, it has been a huge success with 8.7M+ views and received good & affirmative press coverage due to its emotional connection to its target audience.
5. 360-Degree Marketing - McDonald's Solution For Late-Night Cravings
A complete marketing campaign that employs a variety of marketing elements to achieve its objective is known as a 360-degree marketing campaign. This type of campaign's purpose is to communicate a consistent message to customers through various points of contact.
McDonald's McDelivery Day Campaign(Singapore)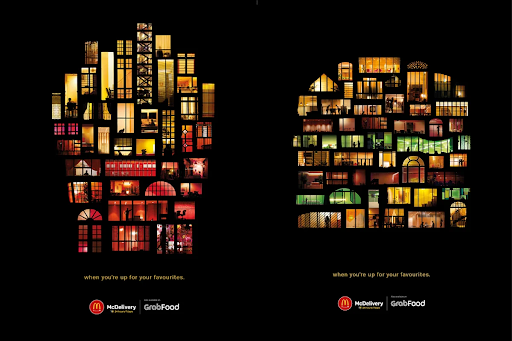 The McDonald's McDelivery Day campaign for Singapore positions itself as a food solution for late-night cravings by drawing inspiration from the lit window that represents a late night and transforming it into a range of iconic offerings.
For the campaign, McDonald's also produced a short online film that honors the night watchmen and those who toil in Singapore's most remote and overlooked areas. In addition to that, it created social posts, print advertisements, and special deals for the day. It received the most ever delivery orders & market participation was doubled in a day.
So distinct and captivating! You've just learned about some of the most effective marketing initiatives ever. Yes, they all differ greatly from one another. But, all of these creative campaign examples have one thing in common: the creative elements resonate with the brand's target audience.
The ability to relate to your buyer's concerns or aspirations and effectively convey the benefits of your product or service are important to the success of any digital marketing campaign. Now it's your turn to create such creative campaigns!
AltUni is back with yet another cohort of the Digital Marketing Program with HUL. Season 1 of the Certificate Program in Digital Marketing was indeed a massive success!
It has been

rated 4.5 out of 5

The participants got

5 Live Project opportunities
16 participants made it to the HUL campus

for the final round of Live Project presentations

2 participants earned a cash reward of INR 1 lakh

for winning the Live Project round

30+ participants were shortlisted for interview opportunities

with other associated recruitment partners!
Our success story doesn't end there - Out of the whole batch, 18 participants got interview opportunities for various digital marketing roles with HUL.
With so many positive outcomes & abundance of applications we received for Season 1, AltUni has set out to relaunch the Certificate Program in Digital Marketing with HUL - Season 2.
60+ learning hours to master concepts like

SEO, Content Marketing, Influencer Marketing, Performance Marketing, Growth Marketing, Storytelling, etc.

An opportunity to learn from experts from

HUL, PepsiCo, BCG, Bain & Co., Zomato, Reckitt, Times Network, InMobi, CNBC, etc.

Get a

chance to interview for a Performance/E-Commerce Marketing role with Hindustan Unilever Limited

Get a

chance to work on a Live Project with HUL & present it to the Senior Management of HUL at their campus

Master in-demand digital tools like

Google Suite, SuperMetrics, Hubspot, Hootsuite, etc.

Ace any Digital Marketing interview with

AltUni Career Services

; soft skills, personal branding, 1-on-1 sessions for CV editing, mock interview, & bonus sessions with experts

Get

industry-recognized & in-demand certificate from HUL & AltUni

Get

job search assistance

as an AltUni alumnus with access to exclusive job opportunities

Get free access to

Klub AltUni.