CAT 2019 is just a few months away, and this is the time to push yourself and take your CAT preparation up a notch. One of the most important steps you can take at this stage is to have a solid strategy in place for the remaining days left for CAT 2019, and who better to look up to for guidance than a four-time CAT 100 percentiler! This article will cover a 100-day CAT preparation strategy by Rajesh Balasubramanian - IIM Bangalore alumnus and the CEO of 2iim.
CAT exam is conducted by IIM's for admission into the most premium B-schools in the country. Most B-schools out of the top 100 would accept a valid CAT score. CAT contains three sections viz, VA-RC, DI-LR and QA, totalling 100 questions (34+32+34 respectively) spread across 3 hours, timed as three individual 1-hour exams, conducted back to back.
How To Prepare For CAT In 100 Days
Any reasonable aspirant requires about 500 hours of preparation in total to nail this exam. Considering the fact that there are 15 weeks to go, one needs about 33 hours a week, or on an average, 3-4 hours a day during weekdays and about 15+ hours during weekends put together. This involves learning, practising and mocks + mock test analysis. The initial phases emphasise on learning, with small amounts of practice and little on mocks. A month down the line, you are learning rigorously, while practising a gazillion questions simultaneously.
A month further is when you are taking tons of mocks, analysing them aggressively, going back to learning/practice depending on the gap you find in your mock analysis.
How To Use This Time Efficiently
Spend 2 hours on Quants daily. Start off with Arithmetic, one of the most important groups of topics for Quantitative Ability. Once done with Arithmetic, expand your scope of learning to tougher bits in Quant as well as start your prep for DI and LR. Read for an hour daily. Practice past CAT papers, preferably as tests.
Change Your Attitude To Accuracy
75% accuracy is utter tosh. In order to score very well, you need to have a near 100% accuracy in QA and DI-LR. Every time a student says that he/she has attempted 26 questions in Quant and expects 75% accuracy, I flip out. Which questions do you expect to get wrong? Why did you attempt these? Or, is it not one particular question but a general 'feeling' that one-fourth of your attempts will be incorrect? In which case, why should half the answers not be wrong?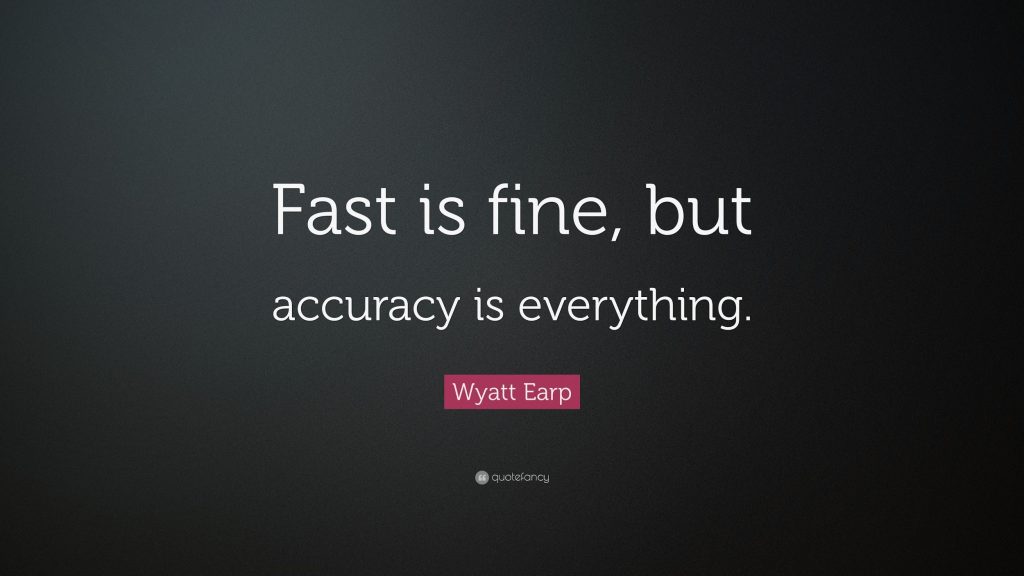 Do this exercise. Dial down your attempts in Quant and DI-LR to the point where you get everything correct. Dial the attempts drastically down. If you are currently attempting about 19 questions and consistently getting 4-5 wrong, aim to attempt 10 and get all of them correct. Your score might tank, but you will be better off for the experience of having seen one error-free mock. You might even have an Aha moment that shapes the rest of the mocks.
Study In Small Groups, And Do It Well
A long time ago, when I was preparing for a competitive exam seriously, I was the 'flair' candidate. Your average paper of 50 questions would have 40 regular ones and 10 tricky ones. I would get 36-37 of the regular ones right and 5-6 of the tricky ones right. Students rarely got more than 2-3 of the tricky ones right and so I would generally be near the top few in math.
A new kid joined our group and used to consistently do damn well. This surprised us as he was never the guy who came up with the best approach to any new tricky idea. After a few weeks, I realized that he used to do damn well because he used to get all 40 of the regular ones right, and quickly enough so as to grit his way through to getting 2 of the tricky ones right as well. As we all know 42 is 42, whether it is 36+6 or 40+2.
I was a competitive guy and so was peeved that someone who could get very few of the tricky ones right was topping my score. If I had to improve my score, I had to get my 36 up to 38 or 39. In 3 short tests, I had slashed my 'silly' mistakes and was at the 39 + 5 levels. But I still had my backside handed to me as my new friend topped this with a 40 + 5. In the time I picked up grit, he picked up flair. He was so insanely rigorous with regular stuff that he could brute-force questions at will. I marvelled at this grit.
Anyway, long story short, in 3 months' time, we were both flirting with 40 + 7 levels which stood us in good stead. We completed Engineering as batchmates, room neighbours and teammates in football.
Three Months Are Enough For CAT 2019
You guys might not know this, but not too long ago students used to think three months was just about the right amount of time to prepare for this exam. Before CAT preparation became an industry, (in the early 2000s) almost all of us used to think about CAT sometime in mid-August and only then grudgingly begin to prepare. However, thanks to the surfeit of 12-month, 18-month and 24-month courses (I have often wondered what my brethren from the coaching industry taught over 24 months, but that is a discussion for another time) for CAT, students have come to believe that this is a phenomenally tough exam. 
Write this down somewhere - CAT is a certified non-genius exam. 90% of the students who do well in this exam and score 99th percentile or more are smart kids who have no pretensions about being geniuses. They plan well, do the grind unflinchingly, take gazillion mocks but are otherwise of just guys with mildly above average IQ. 
Squeeze Out Every Single Minute From Now On
Cut that extra half hour of sitcom, sleep for 1 hour less, solve questions during the lunch hour. If you can do nothing else, read articles from The Economist or Guardian. But from now on till D-day, cut all corners and create extra time from somewhere for preparation.
I have heard from reliable sources that the 2IIM question bank is not blocked by most office servers. Use this. With 100 days to go, time is of the essence. Do not waste time on unproductive activities that include social media, vocab building, speed reading, speed math, Vedic math etc. Now is the apt time to catch your second wind in CAT Preparation.
Best wishes for CAT 2019!
Rajesh Balasubramanian - Director at online.2iim.com and an alumnus of IIT Madras & IIM Bangalore. Rajesh takes the CAT every year and is a 4-time CAT 100 percentiler. He likes few things more than teaching Math and insists to this day that he is a better teacher than exam-taker.
At InsideIIM, we strive to bring to you the best CAT preparation tips from those who have been in your shoes before and have excelled. We now bring to you a live webinar with Rajesh Balasubramanian - a highly revered CAT mentor and Director at 2iim - on effective mock test analysis and test-taking strategies! The webinar will be live on 14th August 2019 at 6:00 PM. The webinar will be available here.
If you're preparing for CAT 2019 and want to ace the exam, this is one webinar you don't want to miss!
You may also be interested in reading: