What are BML Munjal University Reviews about MBA?
Share your Reviews about BML MUnjal University Reviews here.
3 years ago
---
---
Deciding to pursue an MBA degree is a big decision for students. If you are in India and looking for a business school that prepares you for management, trade or business at an international level, then you should apply to BML Munjal University. Backed by the Hero Group, you will learn and grow under experienced teachers and industry experts.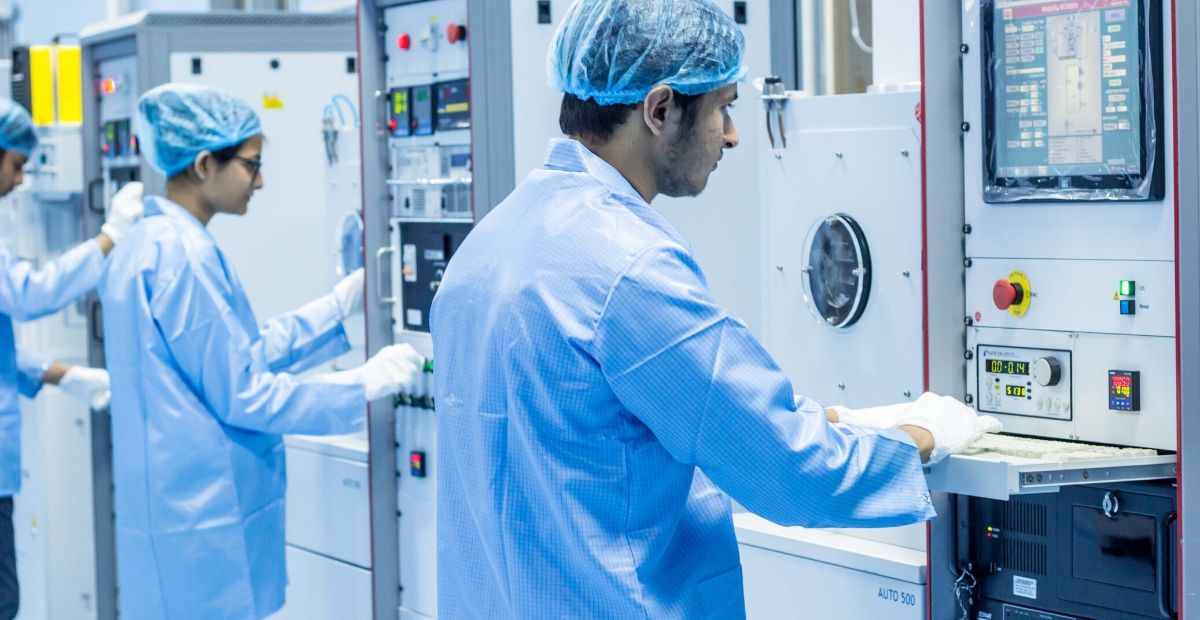 The curriculum of the MBA program has been prepared in collaboration with Imperial College London. This gives BML Munjal University an edge over other private business schools. Whether you are seeking managerial positions or you want to become an entrepreneur, BML Munjal University is an ideal choice. The BML Munjal University review is good as the program is taught by experienced professors and industry experts who share real business situations. These important lessons, especially from industry experts, are invaluable.
Read more reviews here.
3 years ago
---
---
---
BML Munjal University is indeed one of the best upcoming schools. Besides the traditional specializations, the BML Munjal University offers specializations in artificial intelligence and data engineering, and supply chain. These specializations were unheard of a decade ago. There are different optional elective courses. These elective courses are offered in collaboration with KPMG. On completion of the electives, students will get a certificate from KPMG. The MBA degree offered by BML Munjalcollege is in sync with rapid economic, social and technological transformation that the world is going through. The curriculum, co-designed by Imperial College in London, reflects market trends and needs of recruiters. As there is a growing demand for students with better soft skills, the college has a dedicated lab for it. The students are not just taught about communication skills, they are also made to work on their body language. This reflects the demand of the corporate world. Will be posting in-depth BML Munjal University Review soon.
You can also read more reviews here https://www.mouthshut.com/product-reviews/BML-Munjal-University-Gurgaon-BML-reviews-925865414
3 years ago
---
---
---
I have a son who is interested in doing MBA. I have read different reviews online for different colleges. I have looked at BML Munjal University reviews. The college has a good faculty and has a good placement record. My elder son did his MBA from Sinhgad Institute of Management in Pune but for my younger son I am looking for a college in Delhi or Gurgaon. My colleagues, first told me about BML Munjal University and they gave me positive reviews about the college.
Visit https://www.quora.com/BML-Munjal-University-reviews-for-MBA/answer/Ishika-Kapoor-41 to read more BML Reviews.
The college has a safe ambience, I mean as far as I have checked different BML Munjal University reviews I found that they have strict anti drug and ragging policies. Their hostel is very well-maintained. Also, foodwise the reviews are good. My son has a keen interest in basketball. And I don't want him to lose his passion for the game after he joins his MBA course. Which is one more factor why I liked BML Munjal University. They have a huge sports facility - and they have facilities for all kinds of sports from cricket and volleyball to basketball. I took their virtual tour which basically helped get an idea about the college's amazing infrastructure.
3 years ago
---
---
---
This is my first BML Munjal University review for MBA. As far i have heard about the BML Munjal University, The infrastructure of the college and facility available on campus are among the very best in Delhi NCR. The campus comprises of everything that MBA students would ever require. The campus has high speed Internet connectivity so that students can study at anytime. The classrooms are modern. The MBA program is co-designed by Imperial College London. The course is aimed to equip students with life skills and practical knowledge. The course is application-based which gives students an in-depth knowledge about corporate career. Not only is the curriculum designed by Imperial College London, students also get the opportunity to study one module in London. The university also has a language lab that helps students fine-tune their communication skills. This is something students will need when they will enter the corporate world. There are ample opportunities for students to engage in debates and group discussions that would help develop their personality.
You can also visit http://bmlmunjaluniversityreviews.com/reviews/ to know all about BML.
---
---
---
In my BML Munjal University Review, all I can say is that the university is one of the upcoming MBA schools in Gurugram. The college has specialised excellence centres. There are seminar rooms, conference rooms and auditoriums where industry experts come and interact with students. Besides finance, HR and marketing,the college offers specialisation in AI and data engineering. No matter which specialisation you choose, an MBA degree from BML Munjaluniversity is meant for leaders. The programme is dynamic and in-depth which prepares students for a ,long-term career. The best part is that the curriculum of MBA is on par with international colleges. And, the infrastructure of the college is such that it gives you a feel of an international university. The campus is WiFi-enabled. The library is well-stocked and has computers so that students can study there in quiet atmosphere. The library subscribes to several periodicals that students need to keep themselves abreast with latest global developments.
3 years ago
---
---
---
Doing an MBA is a personal and financial investment. And, therefore, it's important to choose an MBA school carefully. The BML Munjal University review about MBA is quiet positive, especially when it comes to curriculum. Co-designed by Imperial College London, the MBA course at BML Munjal University teach analytical techniques to students so that they can confront real-world business problems with ease. The students also learn how different industries work. From entrepreneurship to corporate finance, the MBA degree helps the students to become a well-rounded individual. Besides curriculum, placement is the second factor which one must consider when it comes to choosing a business school. Though BML Munjal University is recently established, the college has a very good placement track record. There a dedicated career guidance centre which guides the students regarding internships and campus placements. They also prepare students for interviews. Over 100 companies visited the college for campus placement in 2019. The average salary of an MBA graduate is Rs 10.7 lakh per annum.
3 years ago
---
---
---
Whether you are a student of commerce or liberal arts, an MBA is one professional degree that is a gateway to the corporate world. An MBA gives all the learnings that you need to run a business. An MBA degree serves as an enabler to managerial positions in the corporate firms. If you are looking for a good business school, thenBML Munjal University is a good choice. The college teaches students how to deal with real-world scenarios. They also learn how to take hard decisions while being at managerial positions. The BML Munjal University Review is quite positive as it provides a safe learning environment for the student to hone their interpersonal and communication skills and at the same time gain in-depth knowledge of the business world. No matter which industry you serve, interpersonal and communication skills are a must.
3 years ago
---
---
---
If you are looking for a good business school in Gurugram, then you should try at BML Munjal University. Though it is young and upcoming college, it is quite well-regarded. As the college is backed by the Hero Group it has a wealth of advantages to offer. The college has the right infrastructure to be called a new-age college. Wi-Fi-enabled campus, state-of-the-art labs with advanced and updated hardware and software, language lab equipped with good audio-visual facilities are some of the many facilities available on the campus. Besides infrastructure, it has collaborated with leading colleges and MNCs. Carleton University and Kent State University are some of the well-regarded universities with which the college has collaborated with. IBM, Siemens and KPMG are some of the companies with which the college has tie-ups. In this BML Munjal University review, I conclude that it is a good upcoming college.
You can also go through more reviews to get a better idea about the same:
https://www.quora.com/BML-Munjal-University-reviews/answer/Ankita-Banerjee-70
https://www.quora.com/BML-Munjal-University-reviews-for-MBA/answer/Anjali-Roy-201
3 years ago
---
---
---
I am an academic writer and in my profession I have to research about industry trends. What I can tell you that the businesses are increasingly looking for students who are industry ready. Learning from textbooks can help you to some extent, but learning from real-life experience gives a big boost to your CV. since you asked about BML Munjal University reviews, I can tell you that the college has a lot of focus placed on experiential learning. The college gives its students the opportunity to do internships at bigger businesses, where they learn to solve real-life business challenges.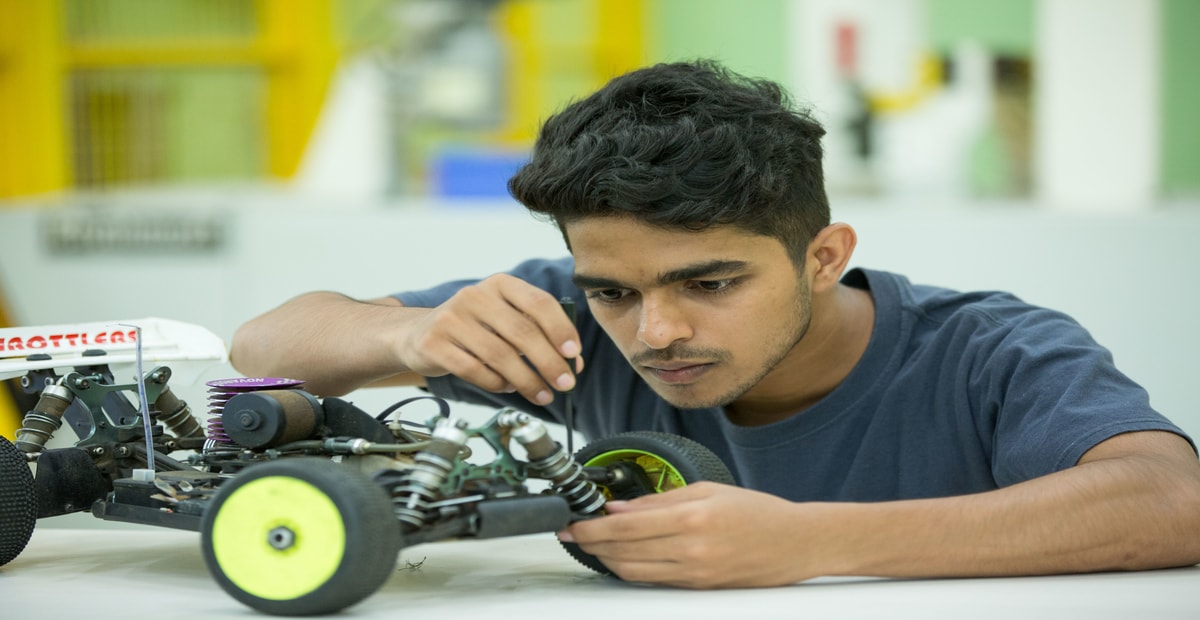 I want to add one more factor here and that is your proactiveness. Always be open to learn new things. Build your network as a good professional network helps you know what's happening in the industry, and helps you keep updated on great job opportunities. As per multiple BML Munjal University reviews, you can build good professional connections in the college. From different student clubs to a great alumni - you get many opportunities to build your network. After all, your network is your net worth. Participate in different extra curricular activities as they help you gain skills such as communication, collaboration, team building, and leadership.
Yo can also go through https://www.quora.com/What-is-a-students-life-like-at-BML-Munjal-University/answer/Jagrit-Surisetti to know about Student's Life at Campus.
3 years ago
---
---
---
Applying to the business school is not easier as one may think. One of the factors that one must look for in business school is that the curriculum is changing with the changing time. Students are looking for MBA specializations that correspond with emerging business market. One such business school is BML Munjal University. The BML Munjal University Review is quite good. The curriculum reflects the changing needs of the global market. Besides traditional specializations, there are many other specializations. The college has several newer specializations to offer. Business Analytics, supply chain and logistics, artificial intelligence and data engineering are some of the specializations that the college offers keeping in mind the changing market trends. The diversity of courses that BML Munjal University is vast and allows students to chart their career path as their personal preferences. There are several immersion programmes that allow students to study abroad for a couple of weeks. There are several scholarships also for meritorious students from economically disadvantaged backgrounds.
Go through https://www.quora.com/What-is-your-review-of-BML-Munjal-University/answer/Lakshay-Pahuja-6 to know more.
3 years ago
---
---
---