IIM Kozhikode has released the shortlist for the first stage. In this article, Rishabh Singh, an IIM K alumnus, has detailed out how to fill out the IIM K Stage 1 form. Read on!
How To Fill Out IIM K Stage 1 Form - Who Received This Initial Shortlist?
All candidates who have cleared IIMK's minimum eligibility criteria given below have been sent the registration form:
Take Your Career To The Next Level. Ask Our Experts Anything. We Will Respond Within 48 Hours.

After completing this registration form, candidates who clear the composite score cutoff (calculated from the table below) will be shortlisted for Writing Ability Test (WAT) and Personal Interview (PI) process:

---
How To Prepare For The WAT-PI Season? InsideIIM Is Here To Help You! Presenting MBA Admissions Bootcamp - WAT-PI Edge Season 2! Check Details Here!
---
Guidelines To Fill The IIM K Stage 1 Form
A GOLDEN RULE: WHEN IN DOUBT, CONTACT ADMISSIONS OFFICE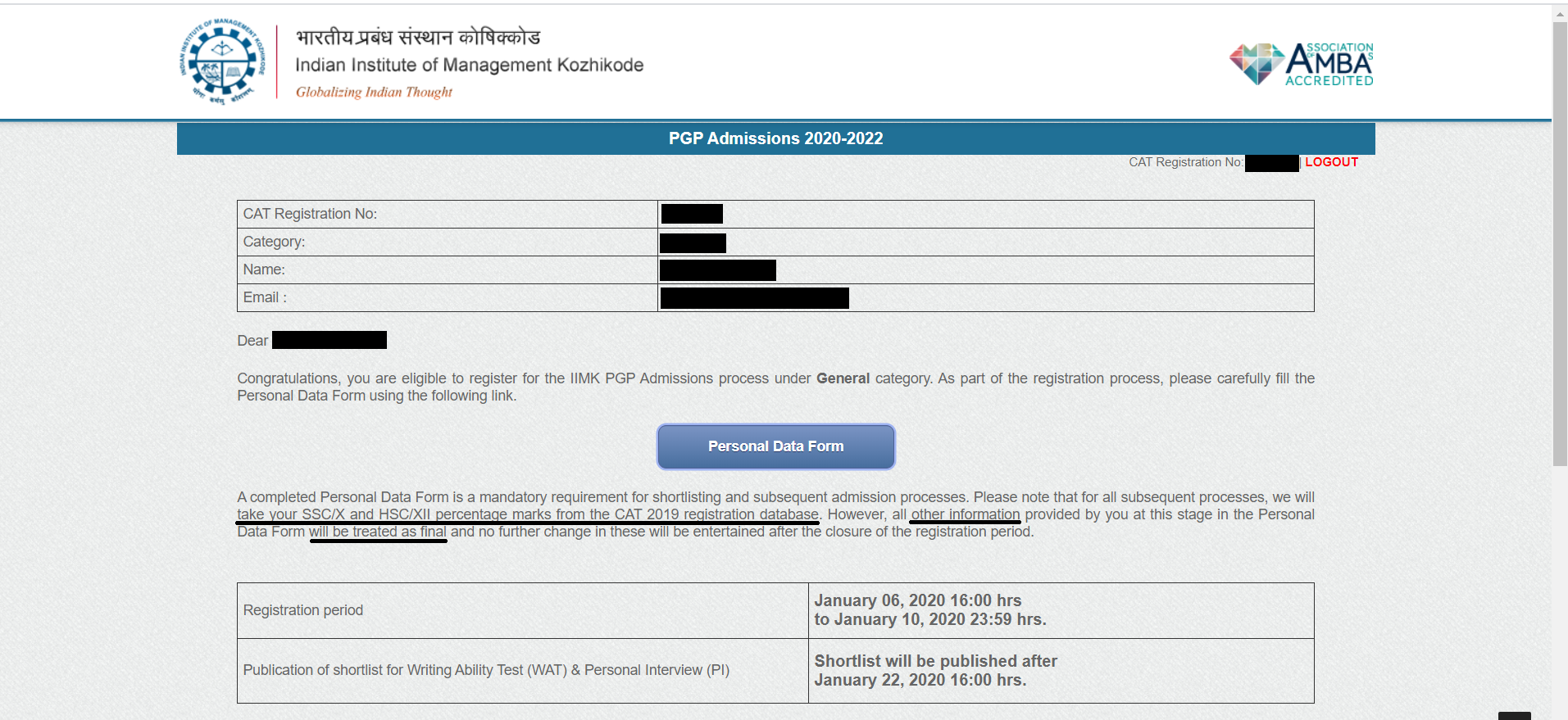 1. Verify each and every detail mentioned in the first page. NOTE: The 10th and 12th marks will be sourced from your CAT Registration form. Whereas all other information will be taken from this form. Ensure that the information is correct.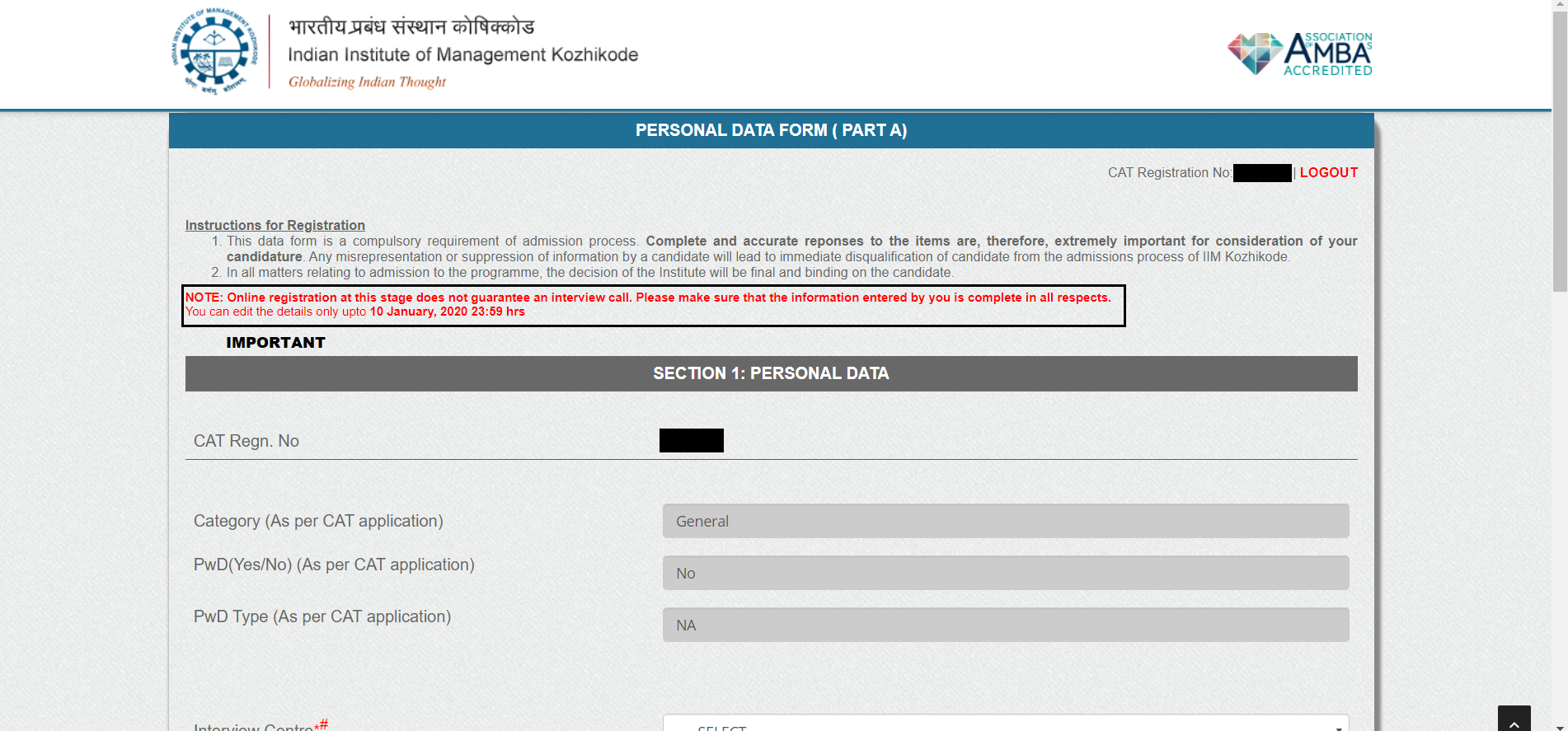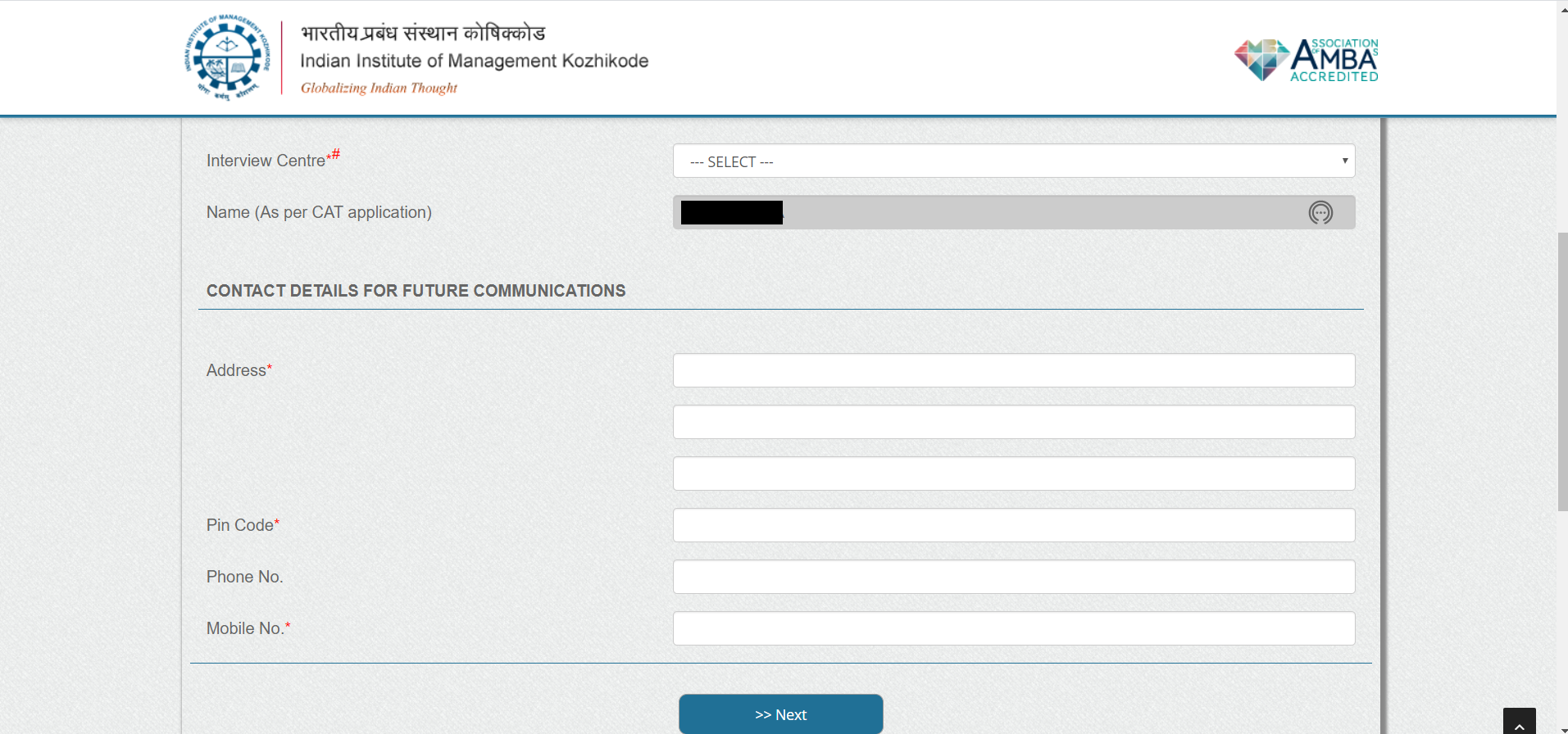 2. The candidate is required to enter his interview center and address details. Please keep in mind that interview centers are rarely changed. And this choice will remain final.
Furthermore, any document will be sent to the address in this form, please ensure that this address is valid till the entire selection procedure is over.
Final selection letters are dispatched to this address.
Ensure that the mobile number is functional and does not have any connectivity issues. Any form of textual and verbal communication will be sent to this number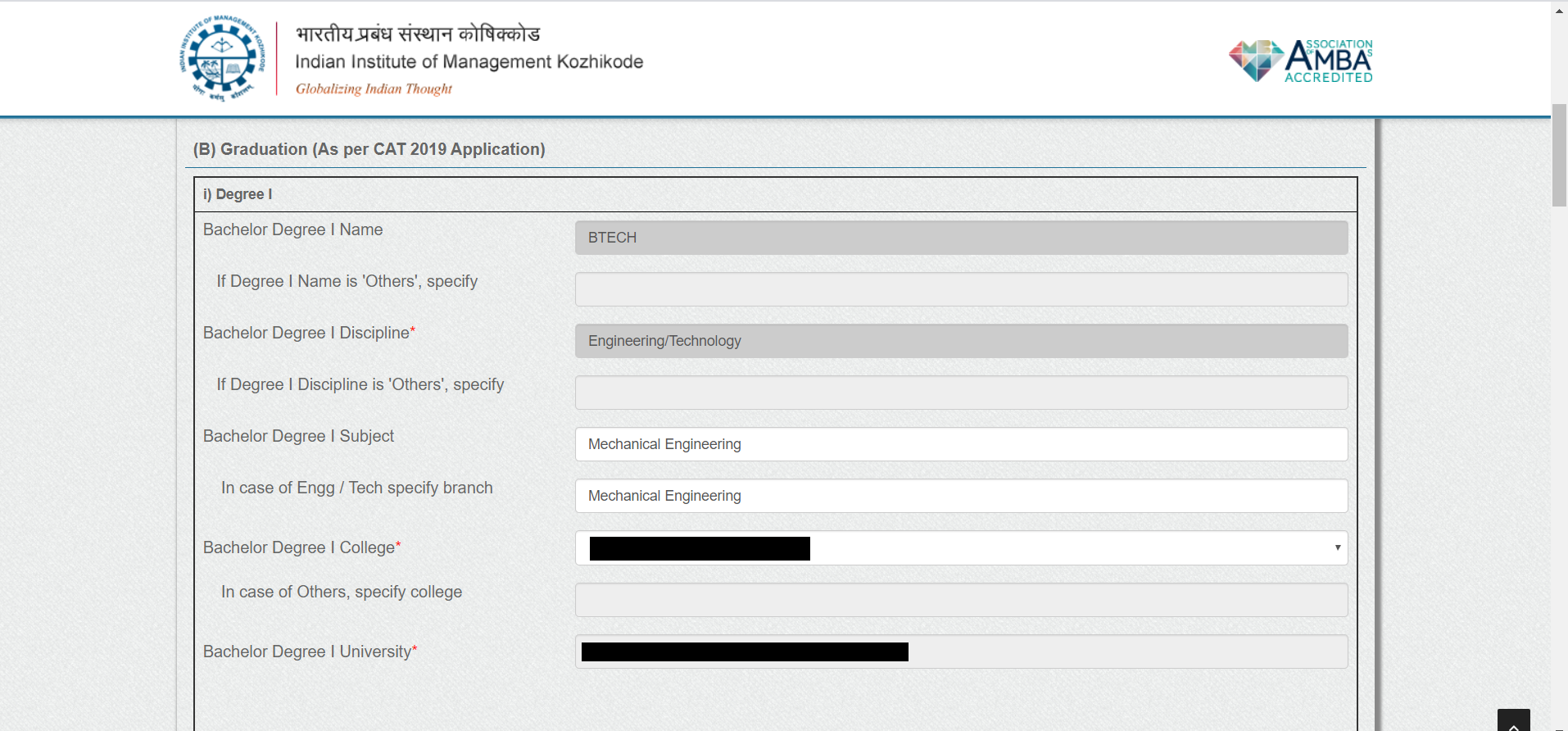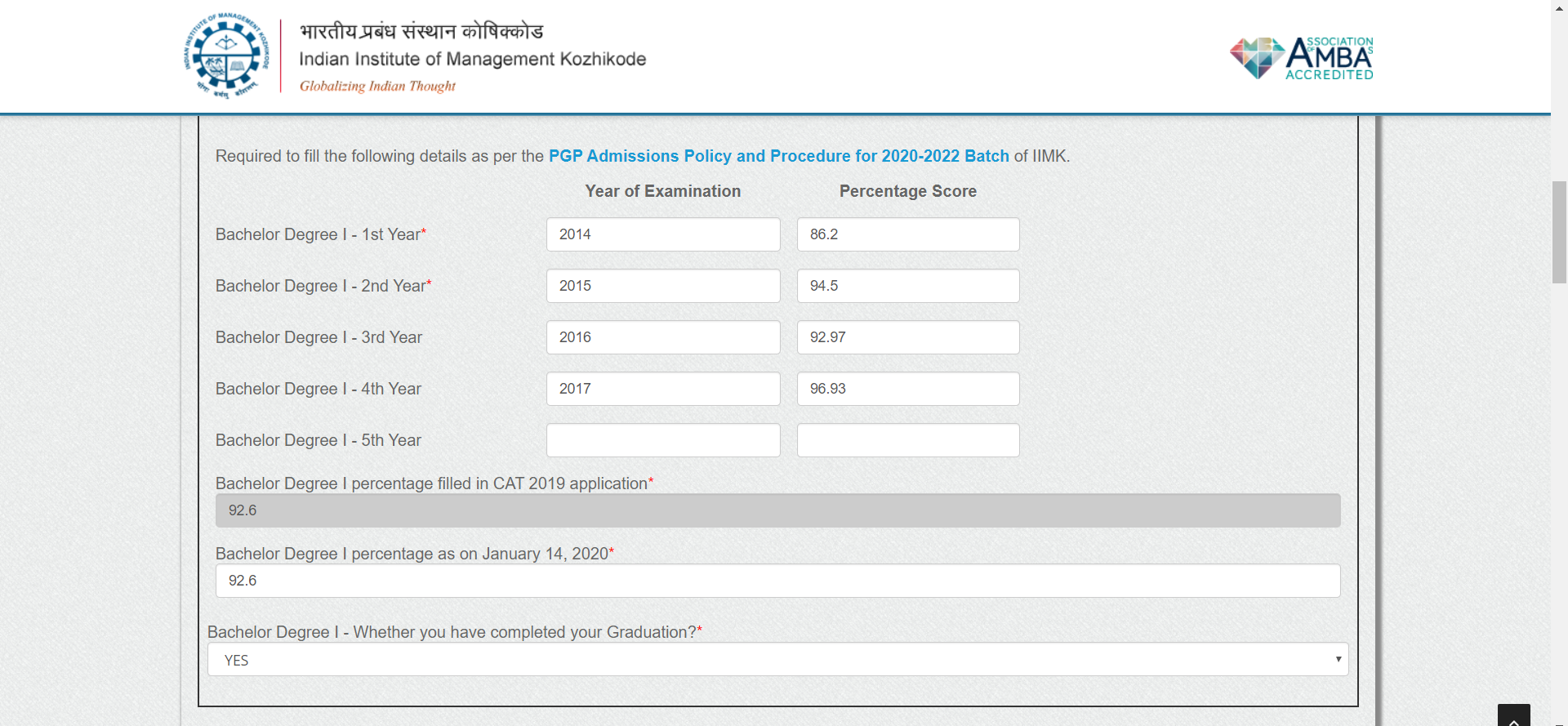 3. In Bachelor Degree subject, please enter your branch if you are an engineer. Other examples are: Management Studies, Business Administration etc.
4. The candidate is required to fill year-wise GPA for his UG subject.
And so on.
In case the candidate has different credits for semesters, he can use the formula:
Y1=(S1+S2)/2
Y2=(S3+S4)/2
The candidate is advised to clear confusion regarding filling this part of the form with Admission Office IIMK. If there exists even the slightest of confusion, the candidate should call the Admission Office IIMK as this form cannot be undone.
In case, a candidate is still completing his bachelors, he can leave the remaining years blank. A similar process to be followed if a candidate has a second bachelors.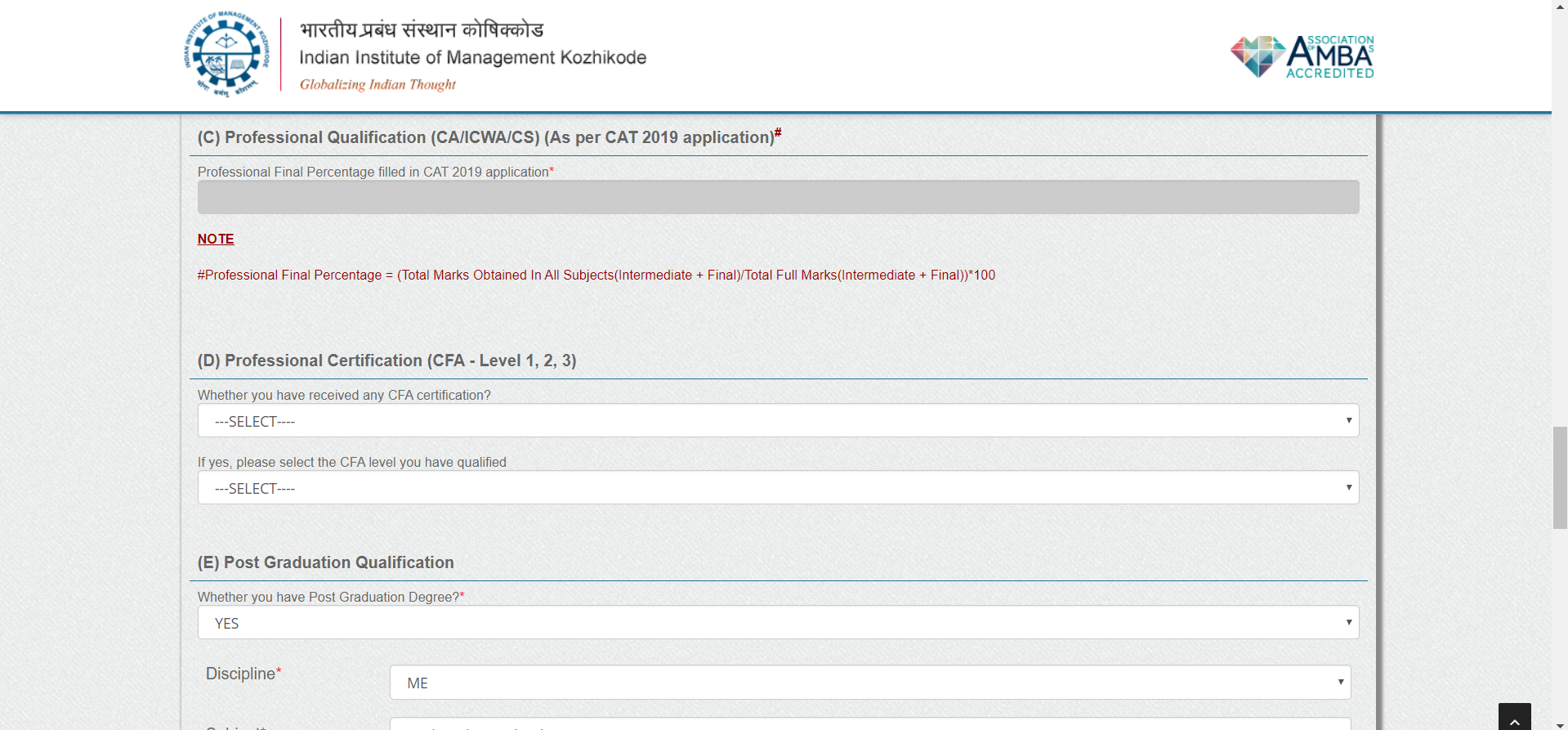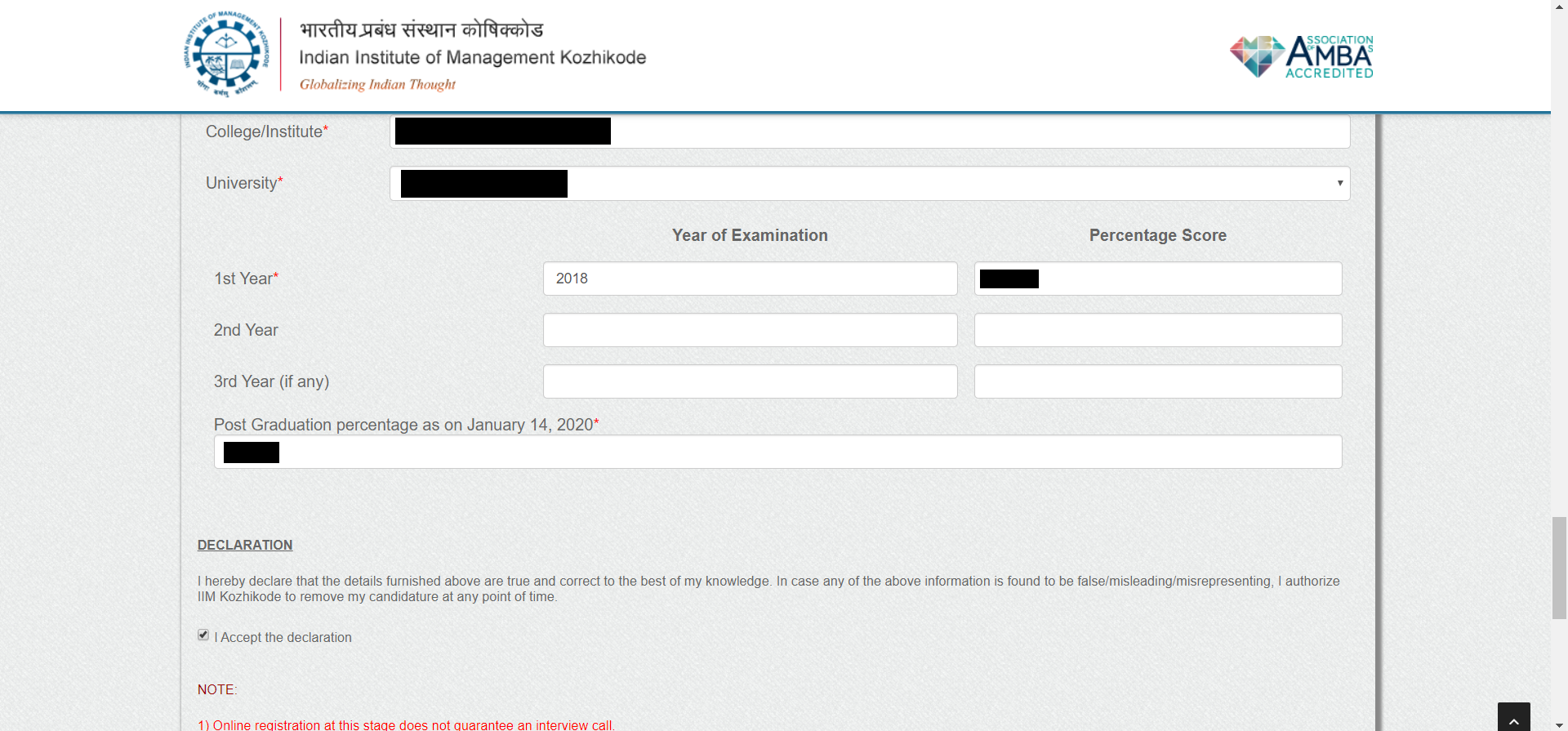 5. These sections are self-explanatory. The same algorithm is to be used to calculate scores.
---
Some Helpful Links and Contacts
Important Dates:
Last date for registration: Jan 10th 2020, 2359 hours
Publication of WAT-PI shortlist: Jan 22nd 2020, 1600 hours
GOLDEN RULE: WHEN IN DOUBT, CONTACT ADMISSIONS OFFICE
DISCLAIMER: All inputs have been collated from the personal experience of the author from his admission process last year and the author takes no responsibility of any deviation in terms of information disclosure and any matter which is directly or indirectly related to the admissions. The requirements in the process might have changed this year so all the stakeholders are advised to check the IIM K website or contact the IIM Kozhikode Admission office along with the above views of the author. In case of any clarification, the candidate is urged to contact IIM Kozhikode Admissions.
---
IIM Kozhikode Interview Experiences