IIM Ahmedabad has organised the first cluster for the Summer Placement Process for the Class of 2021-23 on 16th November.With a total of 26 offers made by Boston Consulting Group and 24 offers made by Kearney, consulting firms were clearly the rulers of the roost. Check out the highlights in this article!
IIM Ahmedabad follows a cluster cohort placement process wherein companies offering similar profiles are grouped into cohorts, and several cohorts are invited to the campus in a particular cluster.
Take Your Career To The Next Level. Ask Our Experts Anything. We Will Respond Within 48 Hours.
The schedule for placements this year is as follows:
Cluster 1: 16th November 2021

Cluster 2: 19th November 2021 - Check The Key Highlights Here!
Cluster 3: 22nd November 2021 - Check The Key Highlights Here!
Key Highlights - Cluster 1
The Boston Consulting Group offered the highest number of offers (26) in the Consulting domain.
Goldman Sachs was the largest recruiter in Investment Banking and Markets cohort with 9 offers.
Xander was the largest recruiter in the PE/VC and Asset Management cohort with 4 offers.
American Express rolled out the maximum number of offers (13) in the cards and financial advisory cohort.
In Cluster 1, participating firms included five groups:
Investment Banking & Markets

Management Consulting

Niche Consulting

Cards, Financial Advisory and Private Equity

Venture Capital and Asset Management
---
Prominent Recruiters - Cluster 1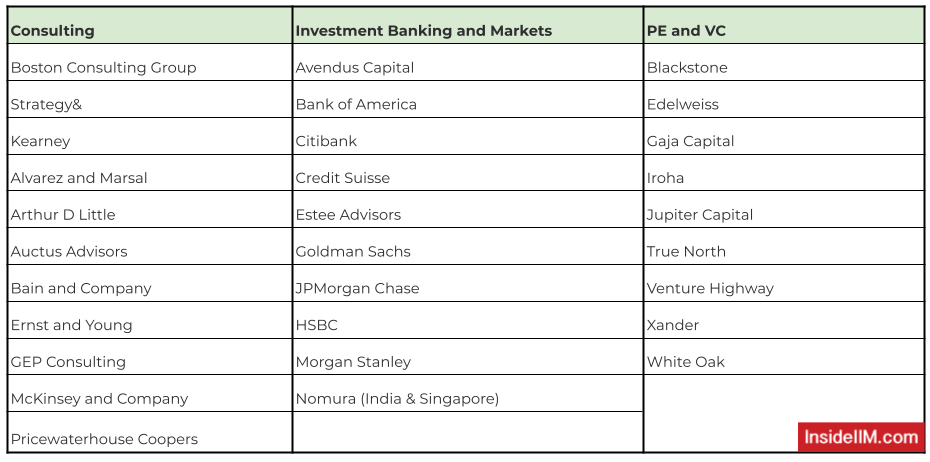 You May Also Be Interested In Reading: