#PayTM karo? Is gradually becoming a part of our day-to-day vocabulary. From Taxi drivers to roadside vegetable vendors, everyone's urging their customers to PayTM karo - Make online payment.
What does it mean for PayTM the brand?
A lot! Because it is on the cusp of getting the highest recognition that can be conferred on a brand – becoming verbified, which means, it migrates from being merely a 'noun' to becoming a 'verb'.
When does a brand become a verb? When it starts to represent the category it has created or in which it operates.
This puts other brands that enter this category, at a disadvantage because they get referred by the 'verfiified' brand name and not by theirs.
Let us shift our discussion to PayTM. It was one of the pioneers in offering an online payment (cashless payment) option in India. Since its inception in 2010, it has invested heavily in promoting itself – & therefore has become synonymous with cashless payment. If a person wishes to ask somebody to send him money digitally, he simply tells the person to, 'PayTM karo! ( Do PayTM!)
Is PayTM the 1st brand to be 'verfied'? Of course not!
Take Colgate toothpaste. It has become a verb & stands for the toothpaste category. Many Indians, ask retailer, 'Colgate dena? (Give me Colgate!) – When they may want to buy Pepsodent toothpaste!
Is this phenomenon restricted to India? Of course not. Many global brands also have become verbs!
· #Google which has become synonymous with search
· #Uber has become synonymous with taking a taxi
How does a brand become a verb?
Let me share with you a partial list of conditions required for a brand to become a verb -
· The brand should clearly and unambiguously stand for one thing. Take PayTM – it stands for cashless (digital) payment!
· The thing for which the brand stands should not have been popular earlier. Cashless (Digital) payment was not very popular before PayTm!
· The thing for which the brand stands should be done often. Take payment. It is done multiple times in a day. On each of these occasions, PayTM can be relied to complete this requirement!
· The product should be seen as being 'Cool'! Take PayTM – is not digitally doing cashless transaction 'Cool'!
BTW, in a category only one brand can wear the crown of being verbified – 2 verbs cannot co-exist and both be verbified! For example, you can 'Google it' not Bing it! Or you can Uber it, not Ola it and so on.
So as a brand custodian, you should aim to verbify your brand. It is the ultimate honour you can confer on your brand!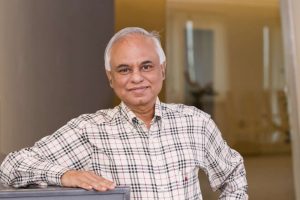 In this series, Rajesh Srivastava, Business Strategist and Visiting Faculty at IIM Indore gives you a regular dose of strategy case studies to help you think and keep you one step ahead as a professional as compared to your peers. Rajesh is an alumnus of IIM Bangalore and IIT Kanpur and has over 2 decades of experience in the FMCG industry. All previous Strategy with RS posts can be found here.