Competitions are a very important part of campus life during MBA. Many top companies organize competitions to identify talent in b schools. Students who show exceptional skills and promise might even get awarded PPIs or PPOs. Not only do competitions give students the opportunity to test their classroom learning, but they are also a great place to network and interact with industry veterans. We got a chance to speak with two students from IMT Ghaziabad, who not only participated in such competitions but also made it to the finals. Find out what they have to say in this article.
Excerpts from the interviews: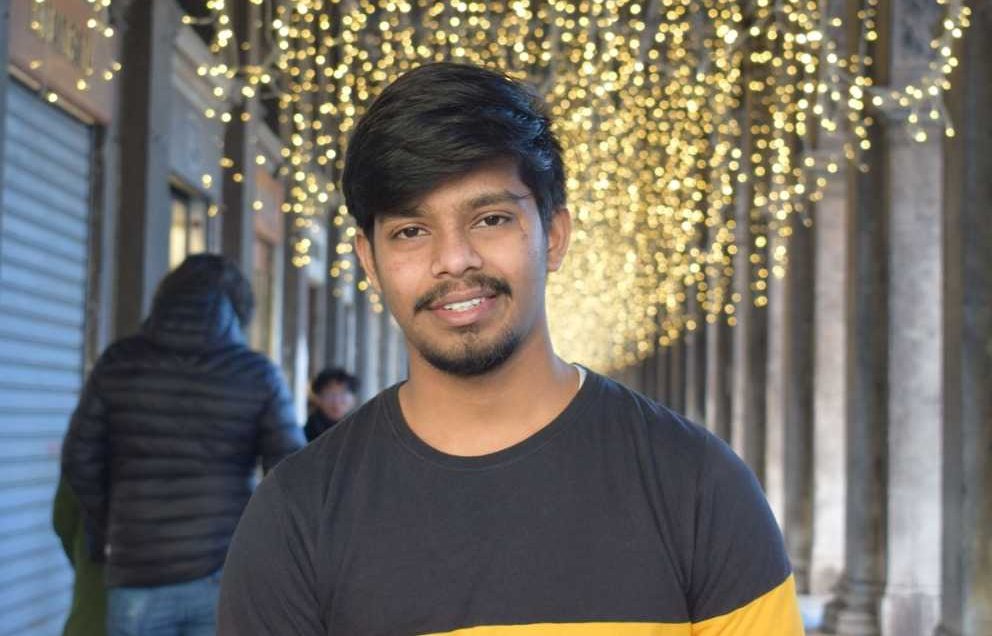 Kamal Gupta - National Runners Up - Mahindra War Room 2019
Tell us a little about yourself.
I am from Visakhapatnam. I completed my graduation in electronics and communication engineering in 2016, post which I worked with TCS Chennai for 2 years.
I was always interested in facing real-life challenges and that is what drove me towards case study competitions right from the beginning of 1st year.
Why did you choose an MBA?
MBA gives you an opportunity to advance your career in the direction you want. The entire classroom experience, interaction with peers from different parts of the country and faculty gives a direction to your perspective. Also, it helps position you in higher management roles and gives you a chance to earn better and secure yourself financially.
How did you learn about the Mahindra War Room?
Mahindra conducted a launch event at IMT during both our first and second year. It's one of the biggest events conducted by any corporation in our college. They made the event exciting, where Mahindra Board Members, Mahindra War Room Season 10 winners (who are IMT alums and are currently working with Mahindra & Mahindra) graced the event and explained to us what the competition was.
Could you tell us what the competition is about? Could you tell us how it is structured?
The theme of the competition was "Design to Disrupt". There were 12 different cases from 12 different sectors where Mahindra is present. We had to pick one. We had selected the Club Mahindra case, where we had to address new spaces where Club Mahindra can enter in holiday segments along with its time-sharing model.
After the selection of cases, a brief presentation of a solution has to be submitted. Top 8-10 presentations were picked from each college (Top 30 B schools in India along with international universities from South Korea, Singapore, etc.) and were presented in front of a Jury.
3 teams were selected for the next round from each college. All these teams presented in front of the MDs and CEOs of their chosen sectors.
On completion of these rounds, 8 teams were selected for Platinum Tier where they could directly present at finals in Mumbai.
12 teams were selected for the Gold Tier, out of which 3 teams would be selected to present in finals along with the 8 teams that got into Platinum Tier.
Our team was fortunate enough to directly enter the Platinum Tier.
Tell us about your Case Study. What was your approach to it?
We had selected the Club Mahindra case. We need to design a disruptive strategy for a new Club Mahindra born in 2019 along with projected Financials. One of our teammates was a member of Club Mahindra. With his insights, we tried to observe closely what modifications can be done in order to improve consumer experience and increase memberships. Along with that we also interviewed various Club Mahindra members, employees, and collected customer insights. Also, my teammate Pradyoth and I had got a foreign exchange experience at IESEG school of Business Lille, France, during our first year. There we learned a lot and observed personally how the European Tourism industry works. We tried to identify some of those things we observed to fit them into Indian tourism with enough modifications.
How did IMT Ghaziabad's pedagogy, faculty help you prepare?
We used design thinking innovation methodology, which we learned during our course at IMT Ghaziabad. Also, the faculty helped suggest different approaches to improve our idea.
Tell us about your final presentation. How did it go? Could you tell us in brief?
The final presentation was at Star Sahar Hotel, Mumbai. Our team reached one day before and submitted our final presentation. On the day before the presentation, we got to speak with the previous year's winners, as well as Mahindra Board Members, who gave us a pep talk and tips on how we can improve our ideas.
We went back to our presentation and updated it, polished it. We were excited to present our idea to Anand Mahindra Sir, the other board members, and our director Asish Battacharya sir. Before the presentation, our team thought of all the possible questions that could be asked and prepared answers for them.
What made you stand out during the final presentations?
We had rehearsed our presentations in front of our batchmates and faculty. We pushed them to ask all the questions that come to their minds and improved our idea and prepared ourselves for the questions that we would probably face in the finals.
As National Runners Up, what did you receive?
We received a cash prize of 5,00,000 and a free stay at Club Mahindra resorts for 3D/2N.
3 things you learned from this competition.
Mahindra War Room is one of the longest case study competitions. Staying focused is the key to competitions that go this long.

Our team participated in many competitions from the first year but couldn't get past the first round, but we kept on trying and learning from our mistakes. We always learned perseverance is the key to success, but as a team we observed it happening to us.

Also, every member of the team turned pretty confident after competing with the best minds in the country and presenting our idea in front of the big shots of Mahindra and Mahindra.
How can Case Study competitions benefit students? How has this competition helped you with your MBA?
As part of our MBA curriculum, we go through many cases, but Case Study competitions expose students to live problems and make students job-ready for the corporate world. Also, it's an opportunity to implement what we have learned in our course which helps us improve our understanding of concepts.
Any advice for students who will be participating in such competitions in the future?
It's not always a new idea which helps in winning a competition, but figuring out innovative execution of existing ideas. Building a profitable business model out of it also helps. I think the theme of Mahindra War Room Season 12 'Design to Disrupt' helped us in seeing that.
I hope the legacy of IMT continues at the Mahindra War Room and our juniors will bring the title of Mahindra War Room Season 13.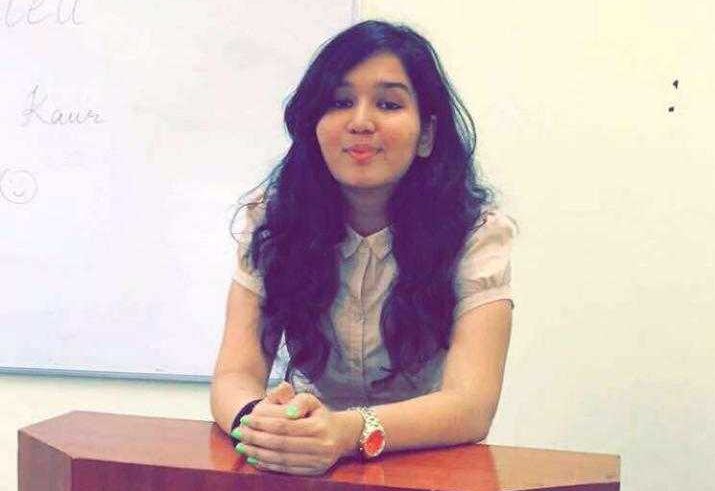 Sakshi Gupta - National Runners Up - Nestle 4P Challenger 2019
Tell us a little about yourself.
I am Sakshi Gupta, currently a proud student of the science of management and the art of marketing at IMT Ghaziabad. I am also a Beta Gamma Sigma member, which is offered to the top 10 percentile of the college.
My summer Internship as a consultant in global delivery with GEP worldwide gave me an opportunity to put a lot that I had learned to practice like Marketing Automation platforms, Tail spend analysis, etc. My work was well appreciated, some of the ideas being put to use.
Why did you choose to do an MBA?
I chose MBA for the exposure and a huge basket of opportunities it promised to offer. MBA is not just a postgraduate degree, but a door to a vast array of opportunities that no other post-graduation degree can offer.
From corporate guest lectures, corporate competitions, on-field live projects, foreign immersion programmes to amazing placements in the corporate world, it offers everything.
How did you learn about Nestle 4 P's Challenger?
I learned about Nestle 4 Ps Challenger through the college's Placement Committee.
What was the challenge about?
The challenge was about developing the overall promotional strategy for Nestle Maggi's latest launch at that time, Maggi Fusian Noodles.
The challenge was comprehensive with respect to the target audience it addressed, the geographies targeted, sources at hand, and further discoverability. The key to this case study lied in understanding the problem, which unlike other new product launches was not a lack of awareness but a lack of trialability and developing the acquired taste.
How did IMT Ghaziabad's pedagogy and/or faculty help you prepare?
IMT is renowned for its case study based pedagogy in almost all the courses and classes. This not only helps us gain knowledge about the major strategies and cases observed in top MNCs of the world but also helps us prepare a database of situations which we may find ourselves in, in the corporate world, and therefore prepare accordingly.
Tell us about your final presentation
The final presentation took place in the HQ office of Nestle in Gurgaon. CXO level people in the panel. We presented with props – POS terminal, Maggi Fusian themed bowls, Pamphlets and POS displays for promotion. Closed-door presentations, 30 mins each, top 5 finalists – IIFT, SIBM, IIM C, IMT and MICA.
What made you stand out during the presentation?
Mainly our storyboarding: how we were able to put two and two together and present it properly to the judges. Also, our props were an added advantage as nobody else brought them in the presentation. The sustainability of our idea also gave us brownie points.
What did you learn from this case study competition?
These competitions open a window to the corporate world, giving students amazing exposure, and the opportunity to interact with industry mentors teaches how to work in a team, and makes you a pro at researching beyond your textbooks.
It is a real privilege to have been associated with a big brand like Nestle. You get recognition throughout campus by making my institute proud.
Any advice for students who will be participating in such competitions in the future?
Never miss any such opportunities to participate in case study competitions like these.

Take these case studies seriously; don't participate just for the sake of it.

Read the case study more than twice to better understand it.

Choose your team wisely with whom you have the maximum comfort level and would be willing to work all-nighters.

Do primary research properly

Proper storyboarding.

Try to get an expert on ppt and excel in your team.

While presenting make sure you have a script prepared and memorized.

Never lose confidence in yourself that you could crack it.
Have you participated in any case study competitions? What were your experiences like? Let us know in the comments below!
*This is a promoted feature