Whispers Inside The Stone Wall Of IIM Bangalore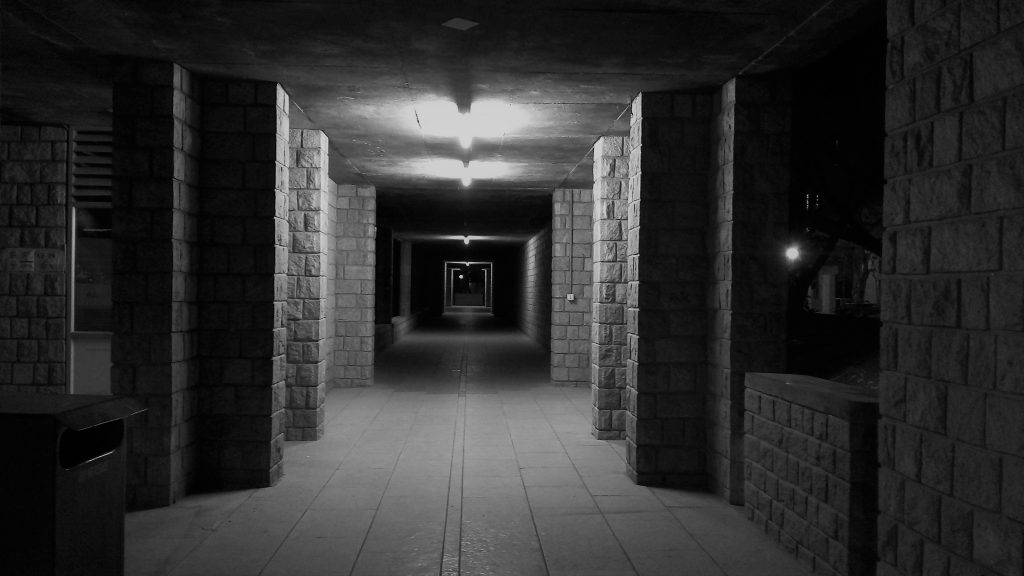 How will you feel if you get the admission letter from Hogwarts or if you get a chance to visit the lands of Narnia? think about that feeling for a while. Think a little more. Yes, almost there. Exactly!
That's how I felt when I got my offer letter from IIM Bangalore – confused, didn't know how to react, excited, happy, proud (maybe). The first time I felt like I have actually achieved something huge in my life.
Immediately, I joined all the Whatsapp groups made by seniors, interacted with some of my future batchmates, had state group, college group and what not. Everyone was in resonance with my frequency. You can easily divide the IIM crowds into three categories before joining-

1) Popular kids – These are the people who will spam your accounts, take the initiative of making what's app groups, will post regularly on the facebook page, invent games like – create a cartwheel and tag the people you already know in your batch and what not. These are the people whose biodata you'll know way before entering the college.
2) Over-achievers –These are the people whose achievements will reach your way before they set foot into the boundaries of the campus. These people are the ones who have done things you have been dreaming about all your life, the ones who are similar to you because you both are standing on the same platform and still they are way different than you. These are the "famous" ones.
3) Too-Lazy-to-give-a-Damn – The majority will fall in this category. The ones who are silently observing others, the ones who don't give a damn about making a mark on the "WhatsApp" groups. These are the ones who open those 200 messages beeping on the screen just because that green notification light is irritating. You'll find that all their groups or social networking apps are on mute. 
After going through a month of this, I finally entered the premises of one of the premium institute of India. As soon as I landed, the first thing that hit me was that when I boarded the flight, the temperature was 46 degrees and when I landed the temperature was 22 degrees. Bangalore has such a breathtaking weather, the cold breeze, the soft subtle raindrops, the smell of Earth after rain and the greenery, everything was picture perfect.
As I walked through the stone walls towards my room in the Old blocks, I felt a sense of pride in my existence and before this place I had no idea that something you do only to add a "piece of paper" in your resume could form such a huge part of your life or can challenge you in ways that it changes the very core of your identity.
The time that I have already spent in this place has been nothing less than a lesson. I am the person who used to sleep for 18 hours straight (My personal best) and here, I average on 4 hours a day. Collectively as a batch, we have had the opportunity to arrange a 2-day fest at a short notice of 4 days while attending classes and doing assignments simultaneously. I have given 15 club interviews in one night, have done tasks for all of them in 5 hours and still managed to NOT get through even one of them. I have had my ups and I have had my downs and to be honest, I have enjoyed both equally.
The past one year in this place has been a humbling experience. Whatever I have done in my life, someone here has done it better. This place does not just teach you "Business Management", trust me you can learn that on Coursera or EdX equally well, but the real lessons lies in the tolerance, patience and adaptability you learn. It changes your beliefs and knowledge and provides you with the opportunity to explore what you can do more. This place teaches you through your peers, it makes you come out of your comfort zone and communicate. You take responsibility for everything you do. This place treats you like an adult.
Yes, it is not easy to survive and excel among the best brains of the country but it is really not as difficult as portrayed. This place taught me how easily I can do well if I managed my time well and set my priorities right.

IIMs are not just about the four walls behind which people mug day in and day out, It's a place where you learn by experiencing and experimenting. You'll study hard but you'll LITERALLY party harder!
You will meet people who'll say that you're nothing if you do not have 3+ CGPA or if you don't have 98% in your 10th and 12th but you will also meet people who got placed in top-notch firm despite having a back in the first year!
You will find people who'll underestimate you, judge you, bitch about you but then you'll also find people who'll support you, encourage you, hold you when you're down and walk that extra mile for you.
You will run, you will definitely fall, you will rest, you will doubt, you will cry but then you will look up, smile and walk again.
Welcome To IIMB people, it is not a destination; It is the journey. 🙂