The Covid driven lockdown pushed many businesses to the brink of a shutdown and considerable losses to many enterprises. There was, however, a silver lining to it, a boom in E-Commerce businesses from the month of June- July. According to the Co-founder Shantanu Das Gupta – notwithstanding the lockdown in March, they are having revenues of 8 Crore INR every month and are well on track to cross the 1 Billion Mark (FY 20-21) (Source – Interview in Financial Express dated 8th Jan 21). This, coupled with the brands offering in the personal health care segment – offering pre-shave and post-shave men products and a new foray into women products created a unique offering to Ricket Benckiser (RB).
It was best thought to communicate the strategies followed by both companies for illustrating why it is a win-win situation for both.
Take Your Career To The Next Level. Ask Our Experts Anything. We Will Respond Within 48 Hours.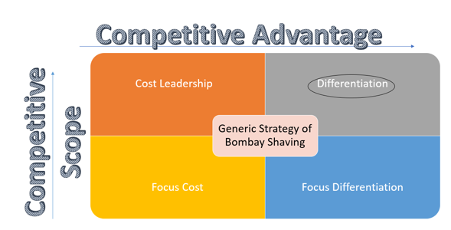 Figure 1 – Generic Strategy of Bombay Shaving
The company believes in the Differentiation of its products while still offering a wide range of products to its target consumer base.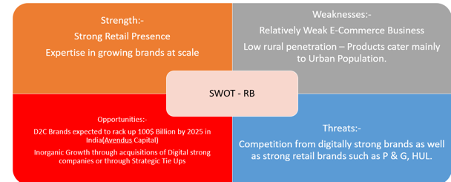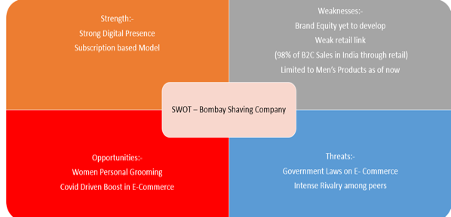 Figure 2 (a, b) – SWOT Analysis
As we can see from the above linkages, RB is strong in Brand Equity while weak in E-Commerce and Digital Presence, whereas Bombay Shaving wants to focus on Differentiation but has a relatively weaker Brand Equity and expertise. Bombay Shaving also intends to expand its retail outlet on a much larger scale as the promoter would like to extend its products to women care, specifically Razors. While it has the strategic backing of Colgate Palmolive for sourcing, product development, and marketing, it required brand equity and retail presence, which it got from RB.
The company Bombay Shaving needed funds to expand its retail outlets, expand its product to women care, and retain its top talent.
The tie-up is expected to strengthen the logistic supply chain for RB in terms of its E-Commerce Business in the future as the Covid Induced Lockdown severely impacted it. (Source EMIS)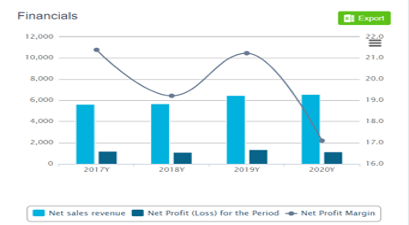 Figure 3 – Financials of RB India Pvt.Ltd.
As we can see, the Covid Induced lockdown has resulted in a steep fall in profits for RB, and having a digital presence can lead to better reach as, despite relaxations, Covid is likely to remain for a year or so in the short run and will bring out a dynamic shift towards E-Commerce Business.
It will also help RB gain expertise globally as its competitors shape up in the E-Commerce Business – Uniliver acquired Dollar Shave Business – the model on which Bombay Shaving Company is similarly based upon.
In the case of Bombay Shaving – Visage Lines Personal Care Pvt Ltd –
Revenue is expected to significantly boost the current fiscal due to expansion in retail outlets and new products in women's care.
You may also like to read these articles