It won't be totally wrong if I said that the first two weeks of January is the most awaited time of the year for lacs of students in India. CAT and other results are out while interview results (for those who could manage to make it) would also be declared soon.
No more sleepless nights, anxiety and obscurity any more.
The CAT is out of the bag but the question is who all will bell the CAT?
Not all, for sure.
Some would be just a few rounds away from their dream colleges. But for many others, the D day would mark the end of their dream of pursuing MBA from a top-notch B-school.
Most of these people would be crestfallen, looking ahead at the start of another year of hard work and preparation.
Does the second situation seem more familiar?
If yes, then we do need to talk!
In this article I will share with you 6 tips if you are stuck in a situation like that. And there's a bonus tip in point number 7 which makes all the difference in the end.
Who am I?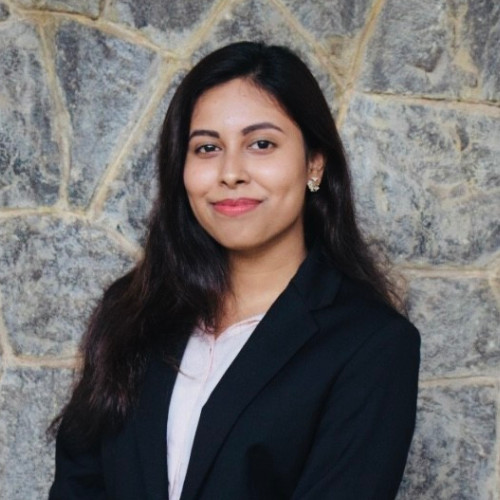 I am Rozly Gupta, currently pursuing MBA from IIM Kozhikode. I have done B.Com (Hons.) from Hansraj College in Delhi and then went on to work for about two years.
But here's the thing, I couldn't even manage to cross 80 percentile in my first two attempts at CAT!
Did I give up? No. I gave it another chance and here I am, sitting at IIM Kozhikode writing this article.
I know how messed up it is when your year of hard work goes in vain just because you weren't good enough on the day. And I saw two such really bad years.
But the question is, were they really bad years? Was the grind worth it? More importantly, what to really do when you are completely down and out?
Getting Ready for Another Year of Preparation
I am sure you will be eager to know this one thing – How to CAT crack after an abysmal CAT result this year.
I am not going to give you general tips to prepare for CAT. The internet is flooded with all of that and really, my methods were no different.
I am going to tell you the things that worked for me. You may know some of them. A mock or two every week, in-depth mock analysis, previous year papers, exam-specific preparation, reading newspapers and articles, sectional tests - yes, I did all those things that every serious candidate does.
What I did differently was I found the correct strategy that would work the best for me.
And mind you, what worked the best for me may not work for you in the same way and may not give you the same results. But then following a few steps will help you find your own success mantra.
Finding Your Correct Strategy Is the Key
Since it was my third attempt, I knew most of the concepts and formulae already. This is why I had enough time to adopt different strategies to find my key to crack the exam.
Obviously taking enough mocks to validate your strategy is the thing here. And I took around 60-70 of them around the year.
Here are the things that were the key in getting into IIM Kozhikode
I was working with a leading test-prep company at that time in their product management division. People think that I was privileged as I had all the mentors around me in the same office. But that's not true. The work was hectic and it didn't leave me with much time to talk about my prep.
But here's what. I had to make that time for myself. So, should you!
In fact, why don't you sit and analyse a couple of mocks with your mentors. Only a few students do that.
I would constantly reach out to all these faculty and mentors for their guidance.
The biggest problem with aspirants is that they don't talk to the mentors that often. Trust me people are more than happy to help. So, don't hesitate because it's always a no until you ask.
Question and set selection
Picking the right type of questions and sets creates a huge difference. Just think of this. Anyway, you won't be solving all the questions in the exam. So why not to consciously selected the questions that you should!
Even selection order of sections in exams like NMAT and IIFT matters a lot.
Talking about NMAT, I scored 199 in the first attempt and 218 (which got me a 99 percentile there) in the retake. The trick that worked for me was smart section order selection. This was my sequence - Quant and Reasoning followed by Verbal in the end.
Simple logic, my mind had to be relaxed while attempting Quant and Reasoning as these sections were more exhaustive for me.
Again, you need to find out what suits you the best. How will you find that? PRACTICE.
I solved around 60-70 mocks and analysed each one of them. Practice will tell you which questions you have to pick, but more importantly, it will tell you which ones not to pick. Try not to leave any easy ones in the exam (worst thing to do) and find ways to solve questions faster.
If you are stuck somewhere after having spent 1.5-2 minutes kindly move onto the next question (remember you are not married to any question).
Not having a backup often makes people vulnerable. Keep a second option so that this exam doesn't become a matter of life and death for you.
Persistence and positivity
And finally. Amidst all the chaos, do not forget to lose your charm and positivity. Stay surrounded by positive people. Find your daily dose of motivation. And always remember, persistence is the key.
Prepare for interviews early on
Today you may be stuck because you didn't score a good percentile. But next year you may still be in the same situation because while you did score an awesome percentile, you didn't clear the interview.
That is why, to truly give you complete advice I would say be hopeful and prepare for the interviews all around the year. I was pretty sure that I would want to end in Marketing or Consulting after my MBA.
What did I do? I started reading about Marketing and the basic Marketing concepts early on. So that I come across as someone who knows what she is talking about and why.
Conclusion
All these golden rules helped me ace the many coveted management entrance examinations and secure calls from various top colleges. The good part is that I converted each one of my calls (except IIM Lucknow) and chose to go with IIMK. Experience has been great so far, here, in God's own campus and in three months from now, I'll be interning with a leading consulting firm.
This was my story of no calls to nau (that's 9 in hindi) calls. So, when are you writing yours?